Do The Duggars Have Health Insurance? Some Fans Don't Think They Do
Fans have long wondered if the Duggar family has health insurance. Well, it seems like Jim Bob Duggar has answered that question. Find out more!
The Duggar family, famed for their televisions shows 19 Kids and Counting and Counting On, do things a little bit differently than the rest of the country. While they forgo things like public education in favor of homeschooling, and actively dismiss the notion of birth control, there is one thing that fans are always curious about – whether the family has health insurance.
With 19 kids, medical bills can pile up quickly. Fans have long been concerned that the family is teetering on the brink of financial ruin if they don't have a health plan. Viewers can rest easy, though. The Duggar family finances are in check, and it looks like they do have health insurance. At least, the kids that still live in the Duggar household do.
Jim Bob and Michelle allege they do have insurance
Jim Bob and Michelle have been in business for themselves for as long as fans can remember. Their self-employment has led many to believe the family of 21 has never carried health insurance, but the patriarch did speak about the family's health situation in their 2008 book The Duggars: 20 and Counting!: Raising One of America's Largest Families-How they Do It. In the non-fiction offering, Jim Bob explained that the family has private health insurance. In an attempt to keep the premiums manageable, they have a high deductible plan. While they pay copays and their deductible, the rest of their bills are covered.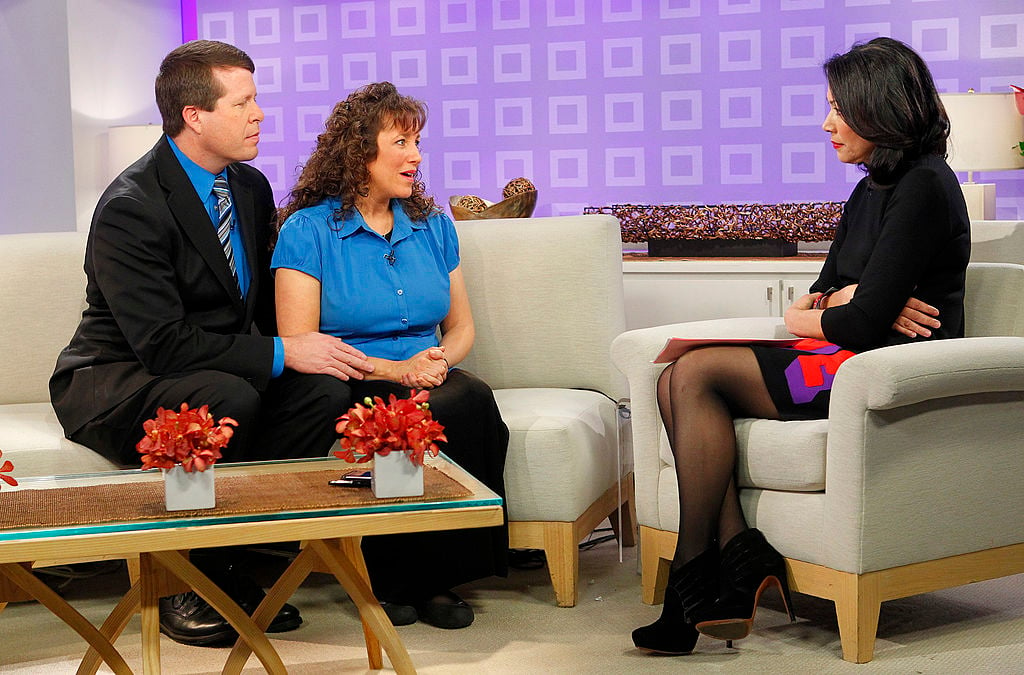 This type of coverage puts the Duggar family in the same boat as millions of other Americans. Jim Bob further explained that while they are responsible for a portion of their bills, including maternity care, they always seek out an itemized bill. The family also estimates the cost of the healthcare they receive, so they have a general idea of what they'll owe at the end of care.
Derick Dillard bemoaned a colossal hospital bill
Reddit fans are pointing to the fact that Derick Dillard complained about a high hospital bill as proof that the couple doesn't carry health insurance. Dillard took to Twitter to call out TLC after the birth of his youngest son, Sam. Dillard alleged that TLC refused to help the couple pay off a high medical bill for Sam's delivery. He went on to claim that the family was merely volunteering for the show and weren't being paid, so the least the production company could do was pay off their medical expenses.
While a hefty medical bill could indicate that the Dillards aren't carrying health insurance, it isn't concrete proof. While the family has never spoken at length about what happened during Sam's birth, fans do know that the now 2-year-old spent a couple of weeks in the NICU. A lengthy stay could result in a high bill, even with health insurance. This is especially true if out-of-network providers treated Sam.