Do the Kardashians Give Away the Items They Get For Free? Fans Hope So
Sometimes life can seem really unfair. Why is it that the celebrities who are paid such an extravagant amount are also the ones who get to take home free swag? After all, they can afford to pay for it themselves.
Some fans, however, are not so sure this gift is all it's cracked up to be. Imagine getting bags and bags of new items to have to deal with on a regular basis. 
While it might sound like a dream come true, it's a little like the myth of the Midas touch. When everything you touch turns to gold, you may find out that you have too much gold to handle! Recently, fans questioned how this phenomenon might play out for some of the world's highest-paid and most prominent influencers.
The Kardashian-Jenner family members get plenty of free products as part of their endorsement deals. What in the world do they do with it all?
Free swag is part of the celebrity lifestyle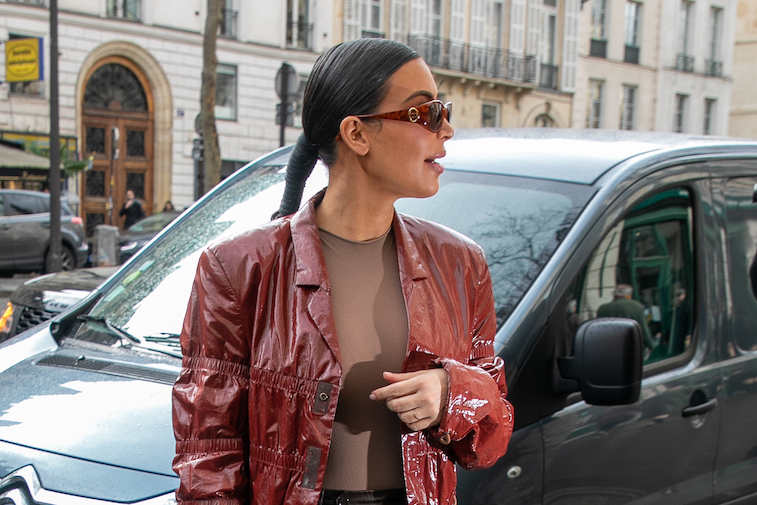 Celebrities are frequently in positions where they find themselves acquiring free things. Award shows are famous sites for this kind of lavish gifting. The Grammy Awards bags, for instance, are filled with luxury goodies. The 2019 Grammy attendees found themselves the new owners of a $59 hairbrush that promises to create shine, a travel makeup kit worth $99, a $14 dog toy, a $9 tongue wand, aloe-infused water, socks, and gourmet almonds. All told, the gift bags added up to $30,000 worth of goods and services. 
Those attending the 2020 Academy Awards were even more lavishly showered with gifts. The skincare products, clothing, jewelry, and many other gifts added up to an astounding total of $215,000 worth of freebies. This might sound like an amazing opportunity, but what if you don't have a dog? Just how many candles and tubes of face cream can one person be expected to use?
This is especially true when we're talking about people with the financial resources to already own most of what they want and who have probably found their own preferred brands. 
The Kardashian-Jenners get lots of free products
In addition to the swag bags handed out at high-end events, celebrities who use their famous status to make money as influencers find themselves flooded with even more free products. Often, endorsement deals include free samples of the product to be showcased. All of those bags, shoes, and — yes — bottles of Febreze the Kardashian-Jenners feature in their Instagram posts are likely theirs to keep.
What do they do with all of these items? We know that their houses are already meticulously decorated to meet their own unique styles and tastes. We also know that their closets are well-stocked with their favorite brands and unique fashion pieces. Where do they put all this stuff?
Fans think the gifts may actually be a curse
Recently, fans took to Reddit to weigh in on this very phenomenon. The thread opens up by wondering how the Kardashian family members manage all of their gifts. "They get sent tooooons of free stuff daily I'm sure and I literally don't know if I could handle that; not to mention the personal shopping & acquiring that they do for themselves (and each other!)" the author wrote.
Some fans connected receiving excessive products to wastefulness: "I feel like they'd be the people who are super wasteful and don't really care about the environment."
Others worried about the mental health impact of constantly getting flooded with new things: "just knowing you had a constant influx of materialistic items would make me numb."
In fact, there are some signs that at least some of the members of the family find themselves overwhelmed with excess. Many have commented on the "creepy" vibe of Kim Kardashian and Kanye West's home decor because of how minimalist it is.
Perhaps, however, Kardashian and West are trying to protect themselves from a world of excessive objects in order to clear some mental space. 
Whatever the case, fans hope that the unwanted extras find appropriate homes and are given away rather than cast into a landfill or left to collect dust on an untouched shelf.