Do the Original 'The Great British Baking Show' Judges Mary Berry and Paul Hollywood Get Along?
Paul Hollywood and Mary Berry co-judged The Great British Baking Show in its early days. They didn't always agree on bakes, sometimes viewing flavor combinations in very different lights.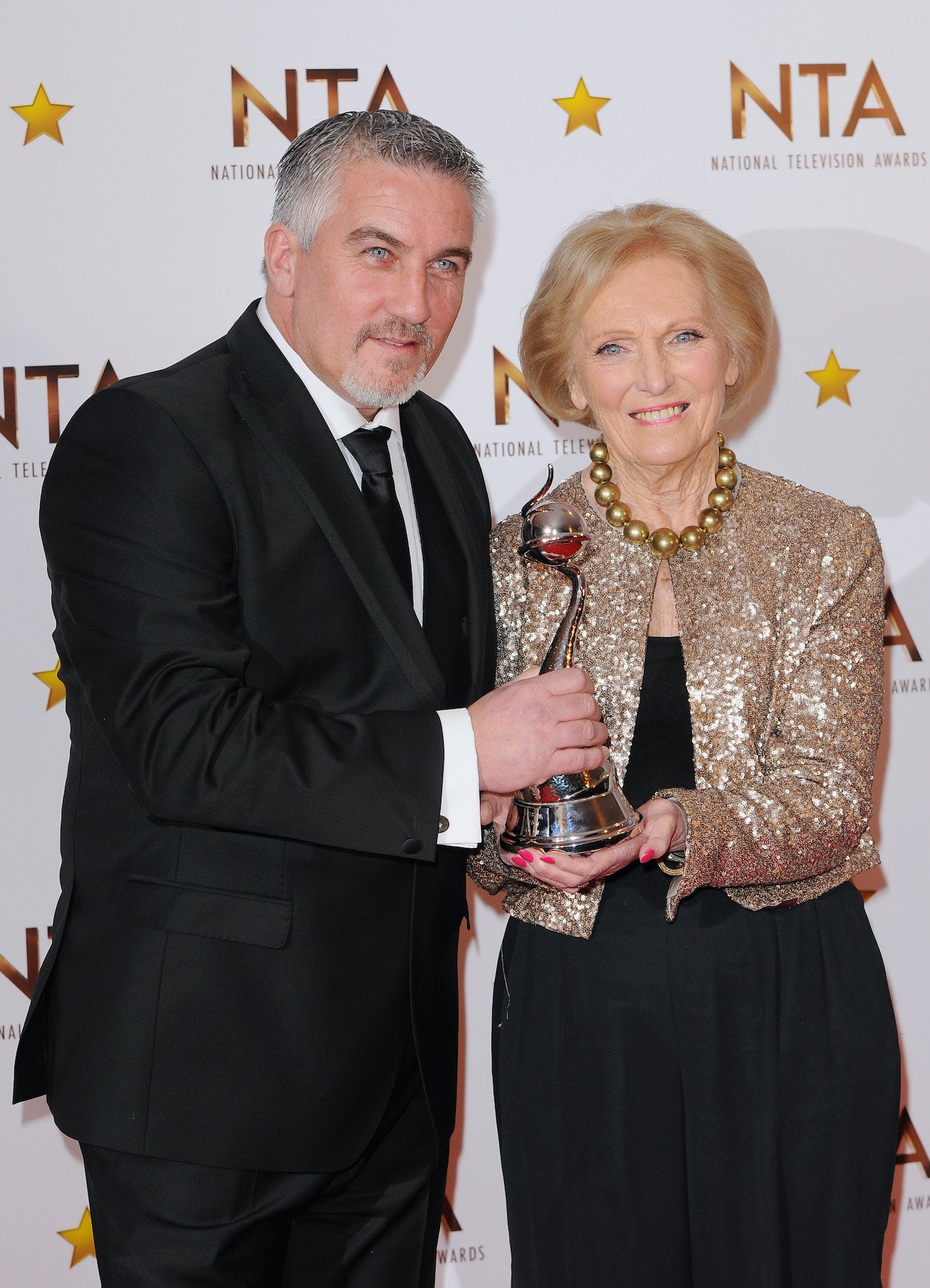 Berry loved a little liquor and a traditional vibe, while Hollywood was the one more likely to accept a risky recipe — if it made sense to his palate. Yet, did the two get along behind-the-scenes? Do the two boast the same humorous, bickering dynamic that they had in front of the camera behind it as well? 
Paul Hollywood is always teasing Mary Berry, and she's a good sport 
Paul Hollywood loves to tease Mary Berry; she may be a bit more serious and soft-spoken, but she is by no means rigid or uptight. In an interview with The Guardian, their humorous dynamic came to the forefront. Paul Hollywood explained to the interviewer that he took Mary Berry to McDonald's, and she went on to order the entire menu. He said:
I took Mary to a drive-thru McDonald's yesterday…Yeah, she loved it. Big Mac, large fries, six chicken nuggets, barbecue sauce, strawberry milkshake, a Dunkin' Donut…

The Guardian
RELATED: 'The Great British Baking Show': Is Prue Leith as Qualified to Judge as Mary Berry?
Mary Berry quickly jumps in to correct Hollywood, noting that she "had nothing!" After Berry explains this, Hollywood argues that she went back for an apple pie. It's evident that the two enjoy teasing each other, as Hollywood is not the only one of the offense. Later in the interview when Hollywood jokes that "baking's far easier than cooking," Mary jumps in stating: 
He's very grumpy isn't he? No, I don't agree with that. I think baking is very rewarding and if you follow a good recipe, you will get success

The Guardian
RELATED: How Fans Feel About 'The Great British Baking Show' Without Mary Berry
While the two enjoy poking at each other and throwing each other (lovingly) under the bus, it's clear that mutual respect defines their relationship, as the two credit each other (as well as others involved in the show) for the success of The Great British Baking Show. 
Paul Hollywood and Mary Berry deeply respect one another 
Throughout the interview, Paul Hollywood and Mary Berry bounced off of one another. At one point, they acknowledged that they rarely fully agree on bakes. One may think a recipe is delicious, while the other is unimpressed. Yet, they explain that, in the end, with two experts judging, it's a matter of opinion. 
Paul Hollywood and Mary Berry do not see the other judge as incorrect, but as correct from a different point of view. In short, the way they appreciate the other's opinion shows the level of respect they possess for one another. And, respect and appreciation is what often makes way for innocent humor and teasing.