Do Will and Jada Pinkett Smith Have a Prenup? Millions Could Be at Stake in the Event of a Split
Will and Jada Pinkett Smith have been recognized as the golden standard for Hollywood couples, but as we know now, their relationship hasn't been without its problems.
The famous pair recently opened up about their union and admitted to marital struggles that even resulted in a brief split a few years ago. Though they have since gotten to a better place, if they hadn't and actually moved toward a divorce, millions could have been at stake, as the pair lacks a prenuptial agreement.
A timeline of Will and Jada Pinkett Smith's relationship
Smith met Jada in 1994 after she auditioned to play his girlfriend Lisa on The Fresh Prince of Bel-Air. Intrigued and wanting to get to know her more, Smith admitted on a 2018 episode of Red Table Talk that he went to see Jada on the set of her show A Different World. But on the way to meet her, he wound up running into Sheree Zampino, whom he married in 1992 and with whom he shares a son, Trey.
He later saw Jada again and instantly connected with her. A day later, Smith said, he broke down at dinner with Zampino when he realized "that was the woman I was supposed to be with." But he refused to leave her because he didn't believe in divorce. Zampino, however, eventually filed to divorce him and the couple officially split in 1995.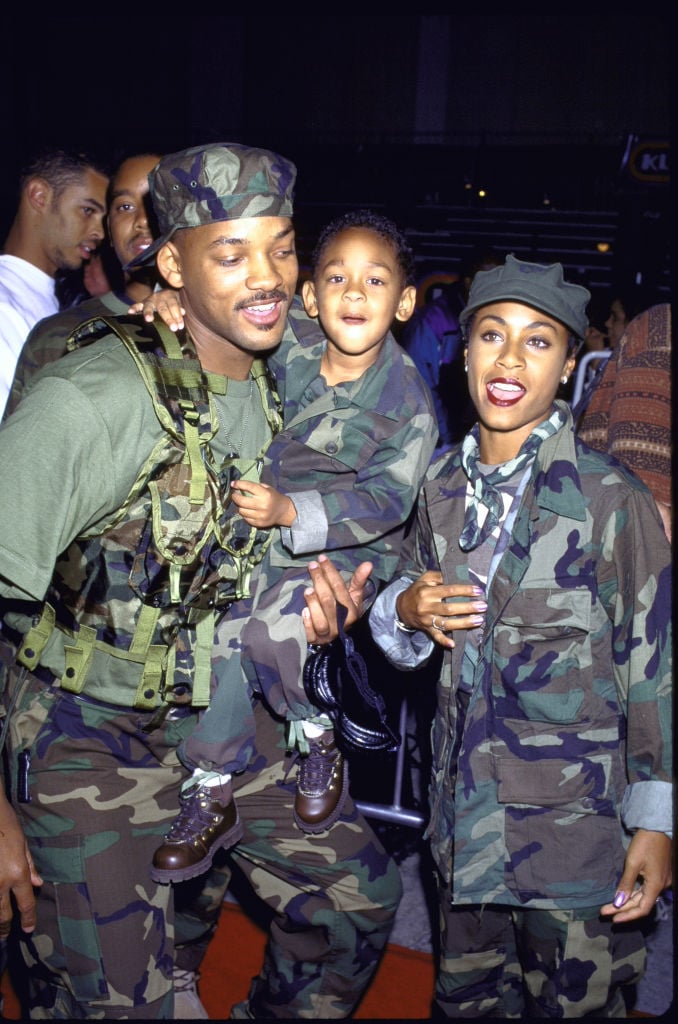 RELATED: Does Jada Pinkett Smith Get Along With Will Smith's Ex-Wife?
According to Smith, he called Jada as soon as the divorce papers were signed and asked her to be his girlfriend — a proposal she shyly accepted.
Will and Jada Pinkett Smith married two years after their relationship began
Jada said on Red Table Talk that she never wanted to get married but when she became pregnant, she decided to do so at the urging of her mother, Adrienne Banfield-Jones.
As the couple started planning their wedding, Jada reportedly offered to sign a prenuptial agreement, but Smith declined.
"Someone actually had the nerve to ask if I'm signing a prenuptial agreement. I had to laugh because Will is a very generous guy and we love each other," she said in an old interview with the Chicago Sun-Times (via Jet). "Actually, I've told Will, 'You can make up any prenuptial agreement you and your accountant want. I'll sign anything.' Will is a great human being. He's like, 'Let's not do a prenup.'"
With that, the couple went on to get married in a 1997 ceremony. Jada gave birth to their son, Jaden, on July 8, 1998, and had their daughter, Willow, on Oct. 31, 2000.
RELATED: Willow Smith's Letter to Tupac Shakur Begging Him to Come Back to Her Mom Resurfaces
A divorce could cost them millions
If the couple ever broke up, it could cost them a fortune. Smith was among the highest-paid actors in 2019 and has a net worth of $350 million, according to Celebrity Net Worth. But fortunately, both of them have said they will never split, regardless of what happens in their relationship.
"There's nothing she could do ever. Nothing that would break our relationship," Smith said in an old episode of Tidal's Rap Radar podcast. "She has my support till death and it feels so good to get to that space."
Read more: There's an Insane Amount of Money at Stake in Dr. Dre's Divorce