'Do You Know Your Megan?': 5 Songs From Thee Stallion That Aren't 'Savage'
While a lot of people may have just been introduced to rapper Megan Thee Stallion when "Savage" and its dance challenge broke the internet, the Houston rapper has been one of biggest stars for almost two years now. If you're just now getting hip, then you're late
In the words of TikTok star AceBKing, "Do you know your Megan!?" Here are four essential songs from Thee Hot Girl Coach that you need to go ahead and put on your playlist if you want to be an official Hottie. From classics from last year to new hits, the follow songs are some of the rising rapper's most notable songs.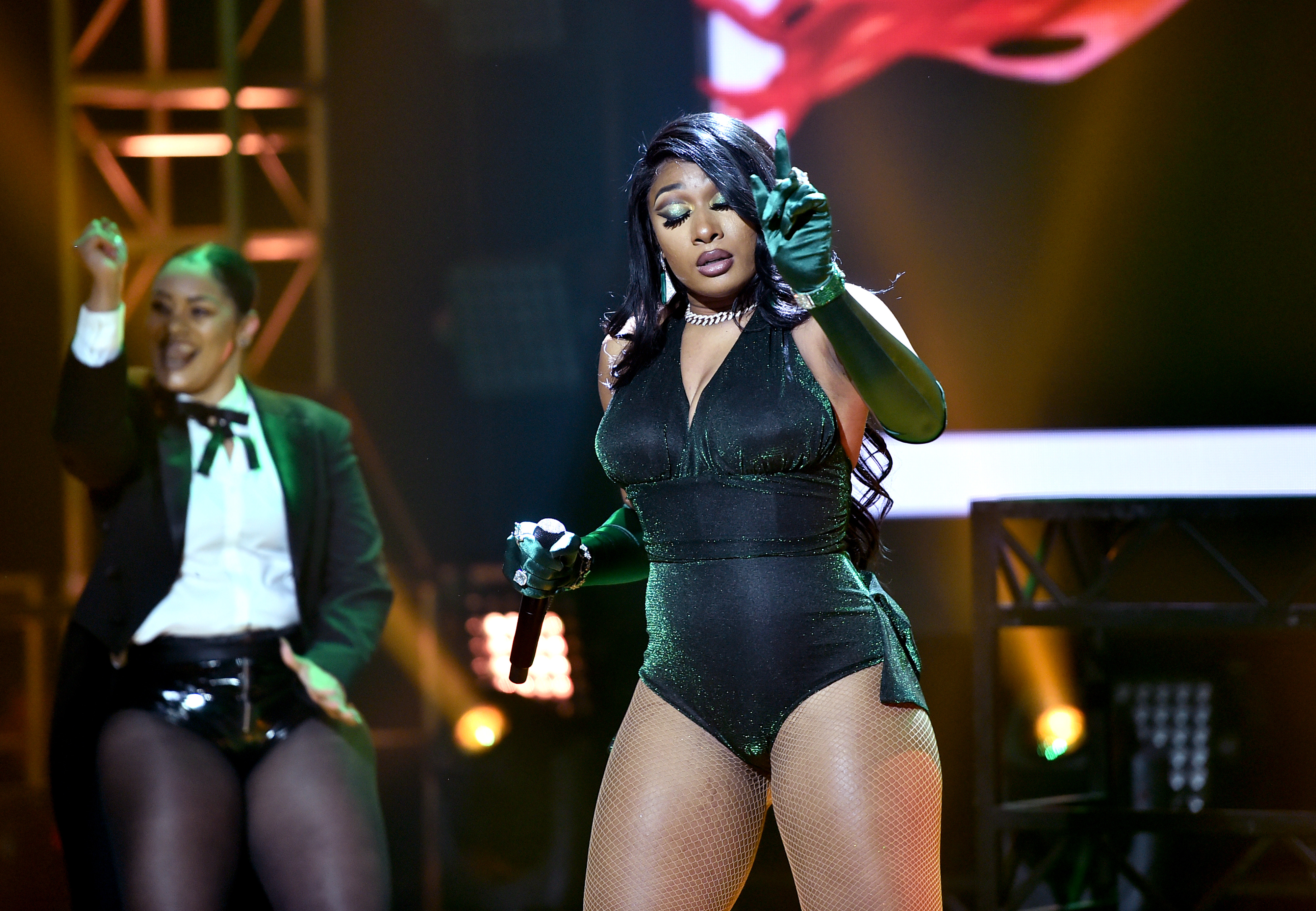 'Big Ole Freak'
"Big Ole Freak" is Megan Thee Stallion's definitive breakout single, taken from her second EP, Tina Snow. It was her first song to hit the Billboard Hot 100 chart, reaching as high as No. 65. The song samples two New Jack Swing era songs in Al B. Sure!'s "Nite and Day" and Immature's "It's Love This Time." It was certified Platinum in the United States by the RIAA.
'Cash S**t'
After the success of "Big Ole Freak," Megan Thee Stallion followed it up with her breakthrough mixtape, Fever. Though the EP has some Megan classics like "Sex Talk," "Simon Says" (featuring Juicy J), and "Running up Freestyle," the standout, and her next breakout hit, was "Cash S**t." The song, featuring Charlotte rapper DaBaby, exceeded "Big Ole Freak" on the Hot 100, reaching No. 36. A video was filmed for the song but it has yet to be released, despite fans still clamoring for it.
'Captain Hook'
"Captain Hook" was the second song of Megan Thee Stallion's this year that spawned a dance challenge. The TikTok dance for the song was spawned by TikTok star Skai Beauty. It was the second song from her rapper's most recent EP, Suga, to get a video. The song reached the Billboard Hot 100, reaching No. 74 on the chart.
RELATED: Megan Thee Stallion Fans Roast Her Manager After He Signs an Artist They Say Sounds Just Like Her
'Girls in the Hood'
"Girls in the Hood" is Meagan Thee Stallion's most recent single. She performed the song at the 2020 BET Awards in a show-stopping performance which included "Savage." It was her first new single outside of Suga. The song sampling Eazy-E's "Boyz-n-the-Hood." It debuted at No. 28 on the Billboard Hot 100, not counting the debut of the "Savage" remix featuring Beyoncé, as the song was already on the chart.
'Hot Girl Summer'
RELATED: Why Megan Thee Stallion Is Still in College Despite Being a Famous Rapper
You can't make a list of Megan Thee Stallion songs without including "Hot Girl Summer" since it is the catchphrase she made iconic! "Hot Girl Summer" featured Ty Dolla $ign and Nicki Minaj. It ended up reaching No. 11 on the Billboard Hot 100 and was Megan Thee Stallion's highest-charting single before "Savage" hit the scene.