'Doctor Strange 2': Who Is America Chavez?
Marvel fans will meet Xochitl Gomez as America Chavez for the first time in 'Doctor Strange 2,' and we have everything you need to know about her character.
Fans are beyond excited to see Doctor Strange in the Multiverse of Madness in theaters. The possibilities in the Marvel Cinematic Universe film are endless, thanks to the multiverse. There will likely be numerous cameos of heroes and villains from other universes in the Doctor Strange sequel, but one character who we know will appear is America Chavez.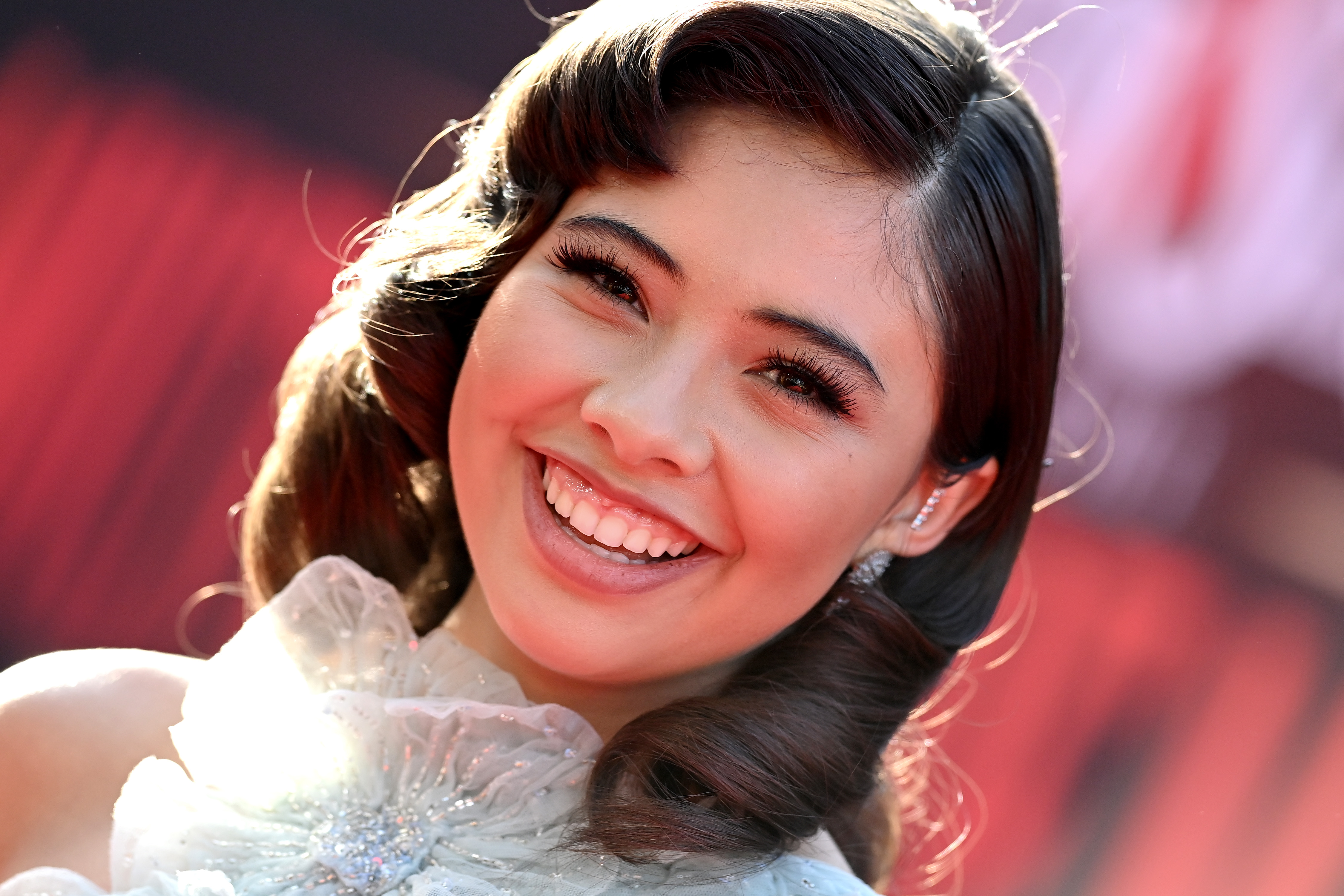 America Chavez's history in the comic books
America Chavez first appeared in Marvel Comics in Vengeance #1 in September 2011. Joe Casey and Nick Dragotta created her character, who usually goes by the alias, Miss America. She is notably a member of the Young Avengers, and America stars in her own ongoing series, America, which Gabby Rivera writes.
America is also noteworthy because she is the first Latin-American LGBTQ character to have her own Marvel comics series. In the comics, she identifies as a lesbian.
America's powers include superhuman strength, speed, flight, and invulnerability. She can also create star-shaped holes in reality that allow her to travel through the multiverse. And her star-like powers don't stop there. America can make her opponents turn into star fragments with only one punch, and she can release powerful energy blasts by creating a giant star.
Xochitl Gomez plays America Chavez in 'Doctor Strange 2'
Fans will see Xochitl Gomez make her MCU debut as America Chavez in Doctor Strange in the Multiverse of Madness.
America is 14 years old in the movie, which is younger than the comics usually depict her. She is also from the Utopian Parallel, which exists outside the multiverse. When fans first meet America, she is running for her life with a Doctor Strange variant.
According to Marvel, someone or something is hunting America because of her power to create star-shaped holes in reality. She first opened a portal when she was a child, and she's been on the run ever since. America has traveled through 72 different universes, and somehow, her and the MCU's Doctor Strange's paths will cross in the Doctor Strange sequel.
Director Sam Raimi and Xochitl Gomez tease America Chavez in 'Doctor Strange 2'
While speaking with Fandango, Doctor Strange 2 director Sam Raimi previewed America Chavez's role in the MCU movie.
"She adds an exciting spirit of youth [to the story]," Raimi shared. "She's a newcomer to her powers and to our world. She actually comes from another universe. I think she brings a sense of lightness and youth. Benedict Cumberbatch's Doctor Strange can be a very egotistical and stuffy character, a know-it-all. She just flies in the face of that. She doesn't really have respect for him originally."
The director continued, "She sees right through the fronts that he puts up. She's much more down-to-earth and one of us, and she doesn't take his attitude. I don't think he likes that at first. So, she creates a contrast."
Xochitl Gomez also teased America Chavez's journey in the Doctor Strange sequel. She told Marvel, "You can definitely see the beginning stages of what future America might become. I took stuff that was in the comics and kind of lightened it up since she's less experienced. She's younger than any of her known appearances in the comics, and I think you can see that."
Gomez added, "It was a fun challenge exploring what a younger and less experienced America might be, but also hinting towards the serious leader she would soon become. I wanted to keep that kid energy and a little bit of that fake-it-till-you-make-it confidence."
Doctor Strange in the Multiverse of Madness premieres exclusively in theaters on May 6.