'Doctor Strange 2': Danny Elfman's MCU Career Got Started Because of His Son
Whether you know it or not, you've likely heard Danny Elfman's music in your life. And you don't have to be an Oingo Boingo fan. The performer responsible for some of the most famous movie music has been scoring movies since the 1980s. His latest soundtrack effort is the Marvel Cinematic Universe movie Doctor Strange in the Multiverse of Madness, but Elfman's MCU work wouldn't have happened without his bossy son calling the shots.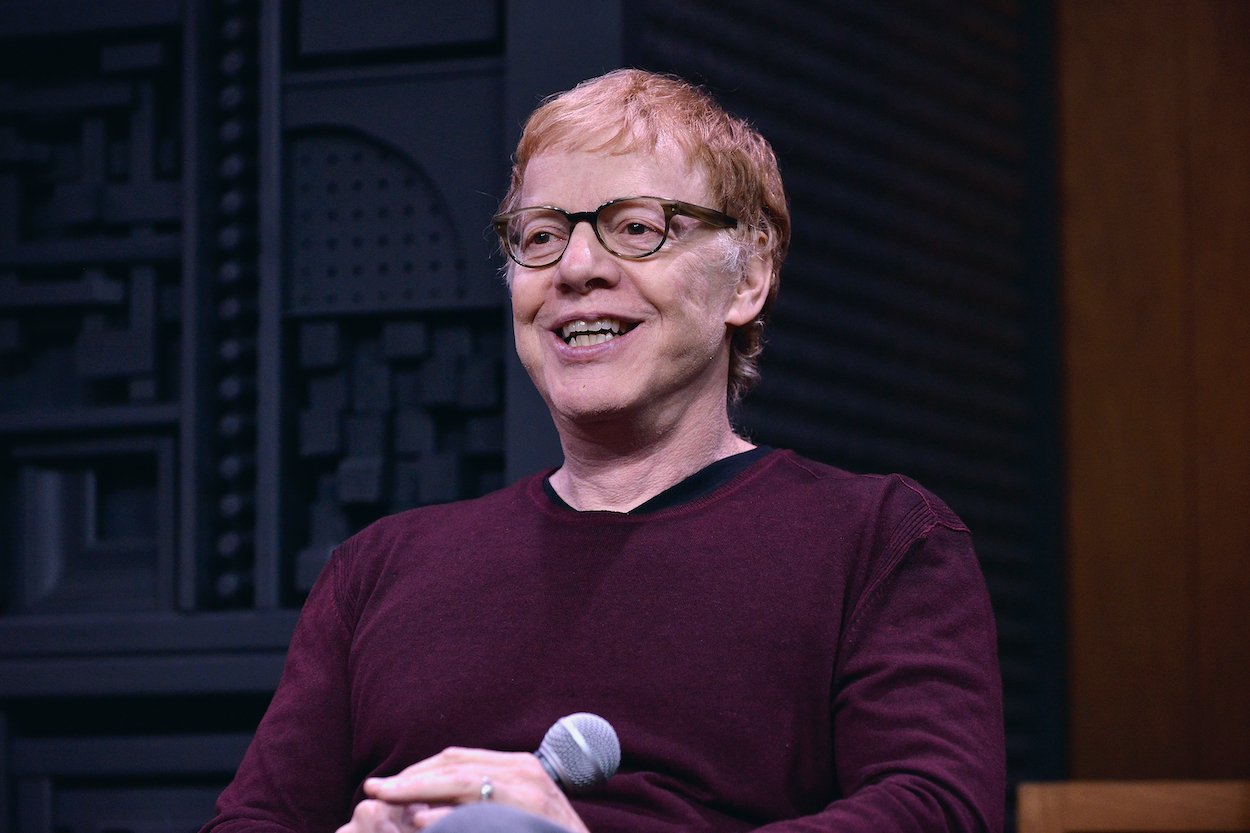 Danny Elfman's film work includes several famous movies and four Oscar nominations
Even if you don't know what Elfman looks like, you can probably pick out his movie music.
He's worked on several fan-favorite films, including Beetlejuice, Edward Scissorhands, The Nightmare Before Christmas (Elfman said it was easy to write the music), all four Men in Black movies, and Hellboy II: The Golden Army. That's just a smattering of his movie credits, and we haven't even mentioned The Simpsons theme song he wrote.
Elfman has four Academy Award nominations at three ceremonies on his resume. Wait, what? Yep. In addition to earning best music nods for Milk (2009) and Big Fish (2004), Elfman was a double-nominee in 1998 for Good Will Hunting and Men in Black.
Elfman's latest film score comes in Doctor Strange and the Multiverse of Madness. It's the second MCU movie for Elfman, and he has his son to thank for the first gig.
Elfman's MCU career got started when his son pushed him to see 'Avengers: Age of Ultron'
Elfman wrote the music for several comic book movies earlier in his career, but it took his son to get his name in the credits of an MCU movie. As he told Yahoo, it barely came together.
"I was heading out to the Berlin [International] Film Festival some years ago and trying to get tickets for my son, Oliver, to get him into Age of Ultron. Tickets to Marvel movies are hard to get, and I get a call from my agent going, 'So you want tickets to Ultron?' I go, 'Yeah, I sure do. What do I have to do to get them?' He goes, 'You have to start work tomorrow on it, doing some scoring for it. So unpack your bags.'"

Danny Elfman
"I'm like, 'Oh damn.' And I did. I unpacked my bags, and I started the next morning, and that's how committed I was to getting into that premiere," Elfman said.
Elfman's MCU baptism happened because his son wanted to see Age of Ultron. The composer got the call to add to the score just weeks before the premiere, but Elfman must have done something right to get another MCU call for Doctor Strange 2.
In addition to Elfman's MCU movies, he wrote music for superhero movies Batman (on which he refused to work with Prince), Batman Returns, Spider-Man, Hulk, Spider-Man 2, and Justice League.
Movies and more boost his net worth
Elfman is responsible for so much notable movie music it's almost hard to fathom. Yet one song that took a day to write — and its two-word lyrics — continues to contribute to his net worth.
Elfman's The Simpsons theme song came together in a day, as he told Yahoo, and he sang the words "The Simpsons" at the beginning of the song. According to Celebrity Net Worth, Elfman earns performance royalties for that vocal. Whether he has The Simpsons to thank for his wealth, Elfman has enjoyed a lucrative career. His estimated net worth is $50 million.
Elfman's upcoming projects
Elfman reunited with director Sam Raimi on Doctor Strange 2 after they previously shared credits on Darkman, Spider-Man, and Spider-Man 2. He'll reunite with another frequent collaborator on a long-awaited sequel in the coming years.
Elfman is set to score 2025's Beetlejuice 2, which will see him work with director Tim Burton once again. They've shared many credits before, starting with 1985's Pee-Wee's Big Adventure. They also worked together on the two Michael Keaton Batman movies, Edward Scissorhands, The Nightmare Before Christmas, Charlie and the Chocolate Factory, Alice in Wonderland, and, most recently, Dumbo.
RELATED: 'The Nightmare Before Christmas': Danny Elfman Got 'Revenge' on People Who Said Kids Don't Like the Movie