'Doctor Strange 2' Director Sam Raimi Admits He Hasn't Finished 'Wandavision' Despite Using Scarlet Witch, 'I've Just Seen Key Moments'
Director Sam Raimi hasn't finished 'WandaVision', despite directing Scarlet Witch in 'Doctor Strange 2'.
One reason why many can't wait to see Doctor Strange in the Multiverse of Madness is that it will continue the story of Scarlet Witch (Elizabeth Olsen) after the events of WandaVision. Scarlet Witch is set to play a major role in Doctor Strange 2 and it will be interesting to see what director Sam Raimi does with this Marvel character. However, Raimi admitted that he has yet to finish watching WandaVision, despite directing Doctor Strange 2. 
Wanda will play a massive role in 'Doctor Strange in the Multiverse of Madness'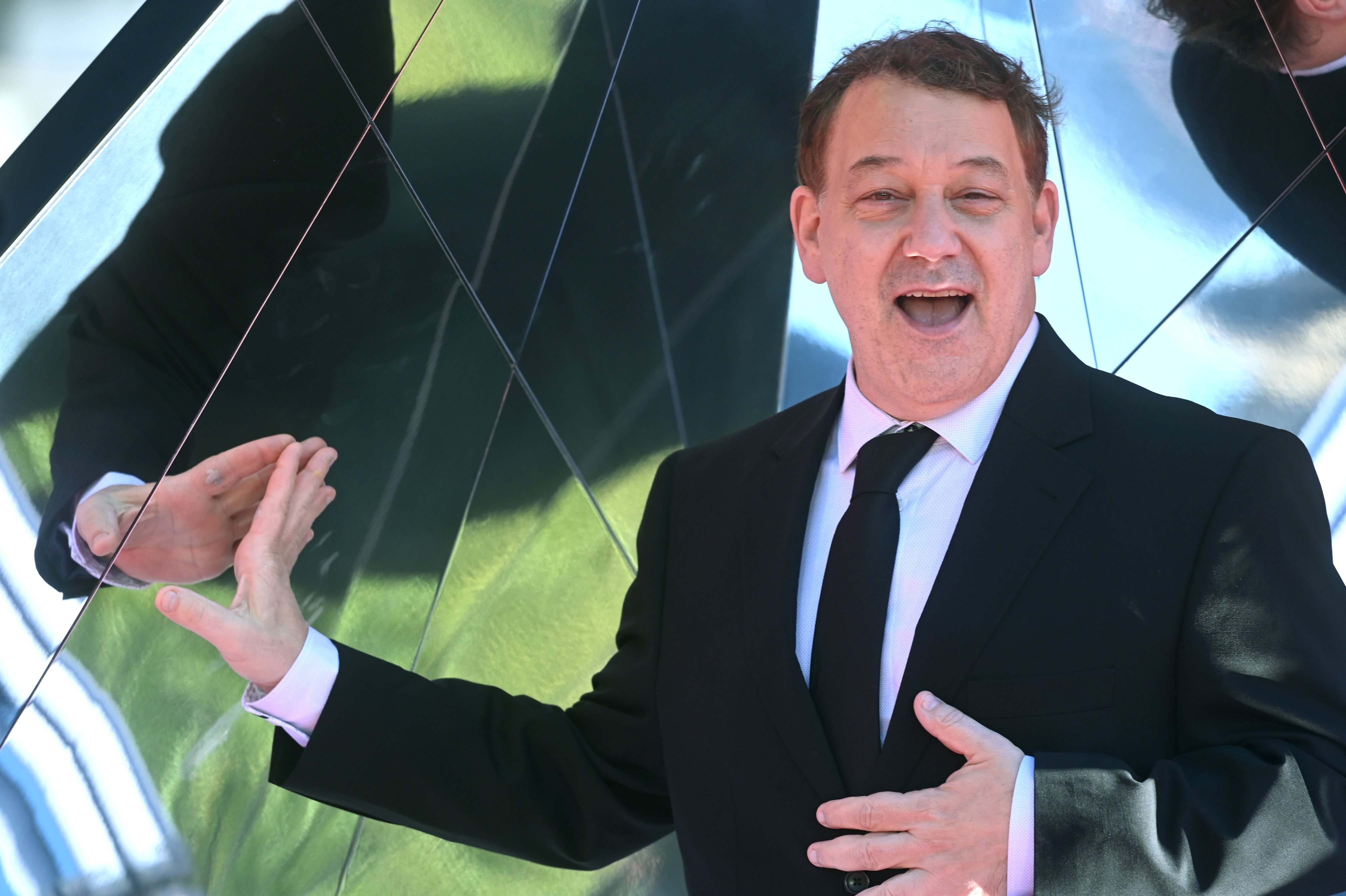 While Doctor Strange (Benedict Cumberbatch) is featured in the title of the Marvel sequel, Wanda Maximoff/ Scarlet Witch may have an equally as important role in fixing or destroying the multiverse. In WandaVision, Wanda dealt with the grief that she has dealt with in her life whether it be losing her parents, her brother (Aaron Taylor-Johnson), or Vision (Paul Bettany). 
Last we saw of her, she was off in a remote cabin using the dark hold. It seems like she is using the dark, magical book to find her kids, which may lead to a trip through the multiverse. Doctor Strange 2 will be following the events of WandaVision and Spider-Man: No Way Home. However, director Raimi revealed that he isn't fully caught up. 
Sam Raimi didn't finish 'WandaVision' before making 'Doctor Strange 2'
In a recent interview with Rolling Stone, Raimi shared that he hasn't finished watching WandaVision on Disney+. Now, he isn't completely in the dark, as he did watch key moments which would be critical for Scarlet Witch's development in Doctor Strange 2. 
"I'm not really sure what the WandaVision schedule was or how it changed," Raimi said. "I just know that halfway, or maybe three-quarters of the way into our writing process, I'd first heard of this show they were doing and that we would have to follow it. Therefore, we had to really study what WandaVision was doing, so we could have a proper throughline and character-growth dynamic. I never even saw all of WandaVision; I've just seen key moments of some episodes that I was told directly impact our storyline."
Raimi worked directly with Elizabeth Olsen to make sure Scarlet Witch was done right in 'Doctor Strange 2'
Even if Raimi didn't watch all of WandaVision, he still worked with Marvel boss Kevin Feige and Olsen who are both experts on Wanda. The director told Rolling Stone that he wanted to make sure Olsen was an "integral part of the storytelling" so that everything would make sense. 
"She had just come from that Emmy Award-winning show all about her character and the character's growth," Raimi explained. "So it would be foolhardy to try and tell her who her character is or what her character was feeling at that moment. I can craft the story going forward with her, but she's got to be an integral part of the storytelling or it wouldn't make any sense."
Raimi has proven that he knows how to make superhero movies through his Spider-Man trilogy so it will be interesting to see what unique vision he brings to the Marvel Cinematic Universe.
Doctor Strange in the Multiverse of Madness arrives in theaters on May 6.