'Doctor Strange 2' Director Sam Raimi Left a Big Problem for 'Ash vs. Evil Dead'
Sam Raimi ushed 'Ash vs. Evil Dead' onto Starz, but Bruce Campbell revealed he actually created some problems for the show moving forward.
Sam Raimi is about to return to the Marvel Cinematic Universe when he directs Doctor Strange in the Multiverse of Madness. Before his Spider-Man trilogy, Raimi was best known for horror movies like The Evil Dead. Raimi returned to direct the pilot episode of the Starz' series Ash vs. Evil Dead in 2015, but star Bruce Campbell said there was a downside.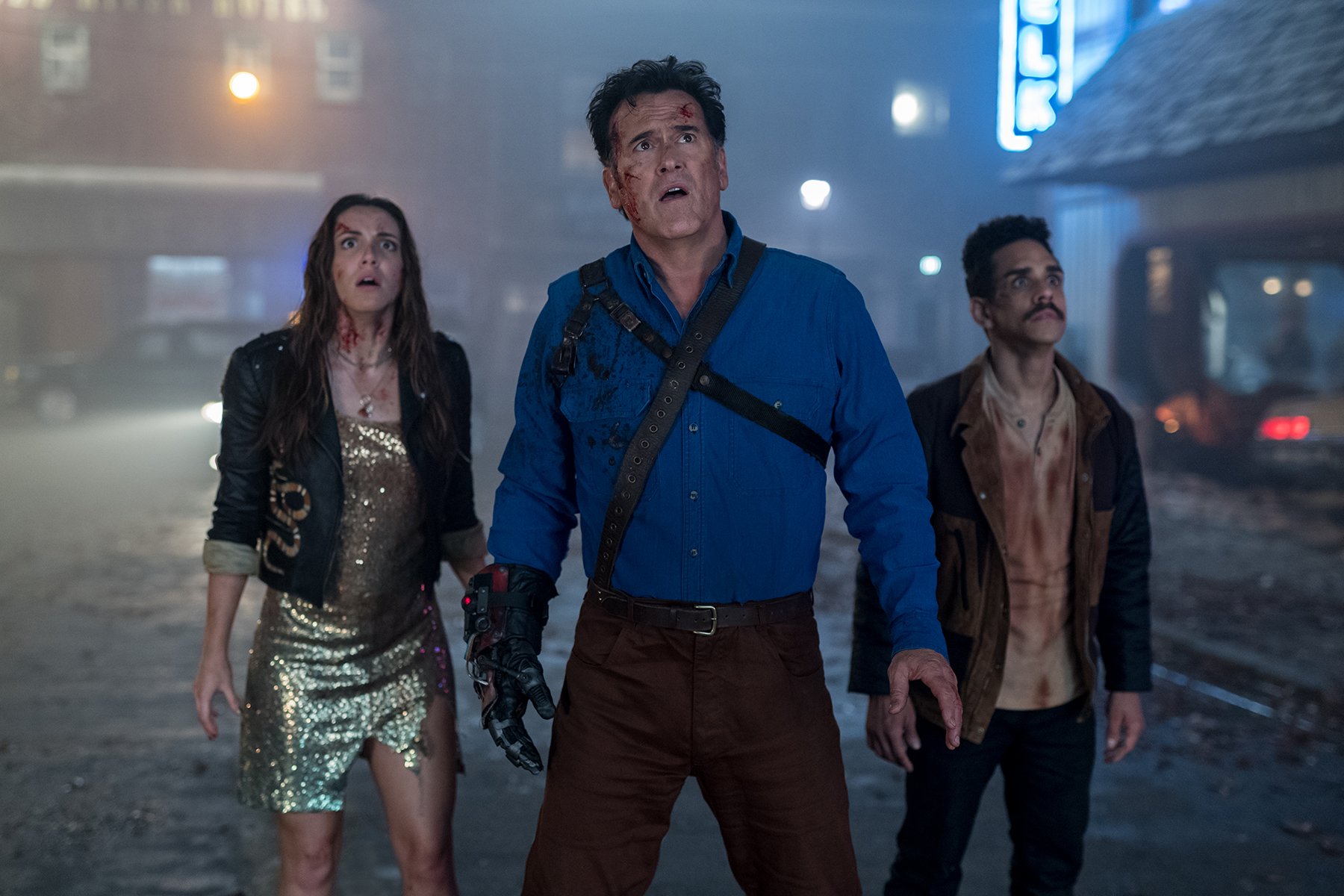 Campbell was a guest on Michael Rosenbaum's Inside of You podcast on Nov. 3. He revealed Ash vs. Evil Dead ran into a problem as soon as Sam Raimi left. 
Sam Raimi didn't leave much for other 'Ash vs. Evil Dead' directors
Campbell appeared in every Raimi movie, except for The Quick and the Dead where Raimi cut his scene. They're old friends, but having a big movie director on the Ash vs. Evil Dead pilot painted other directors into a corner.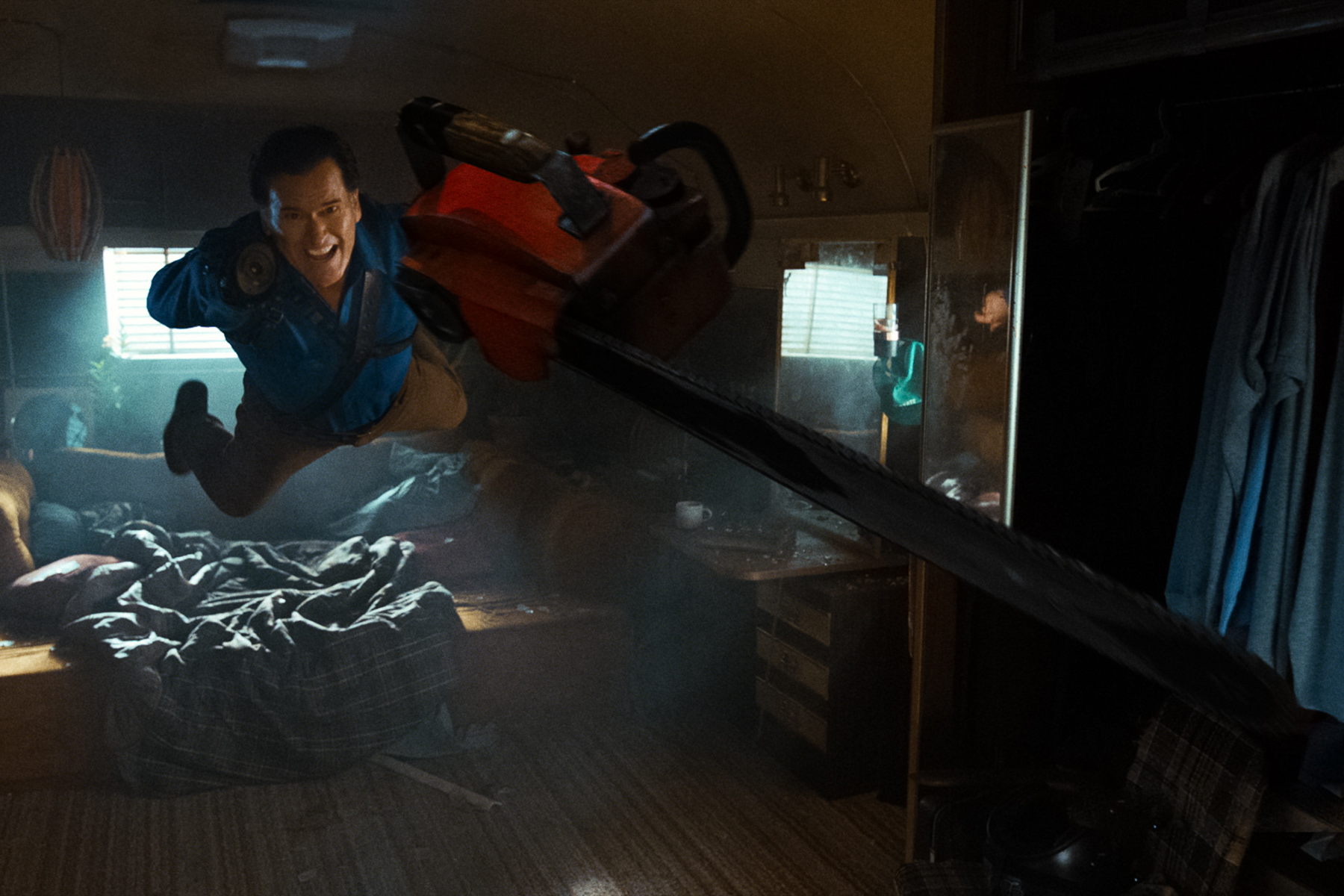 "It's Sam Raimi," Campbell told Rosenbaum. "I think it was 20 some odd days with tons of second unit. I think the average episode to shoot a half hour show, five, six days. Most directors are not Sam Raimi. He would say no to the job. It's classic television. It's a skill. It is a skill to manage actors and material and sometimes effects and stunts and get that sucker done in, hour television used to be six, seven days."
The 'Ash vs Evil Dead' crew still went home on time 
Ash vs. Evil Dead filmed in New Zealand, where Raimi and producer Rob Tapert had already set up shows like Hercules, Xena and Spartacus. 
"The Kiwis have really done great things in the entertainment industry starting with Hercules," Campbell said. "Hercules and Xena, I've known crew members down there for 20 years but it's not the deepest bench because they get busy. If you get a Lord of the Rings coming in there, it'll vacuum all the crew members up right into that one hose. We caught enough people in between the big shows that we got the really good people for three years."
Although Ash vs. Evil Dead was a hard show, Campbell says it ran like clockwork.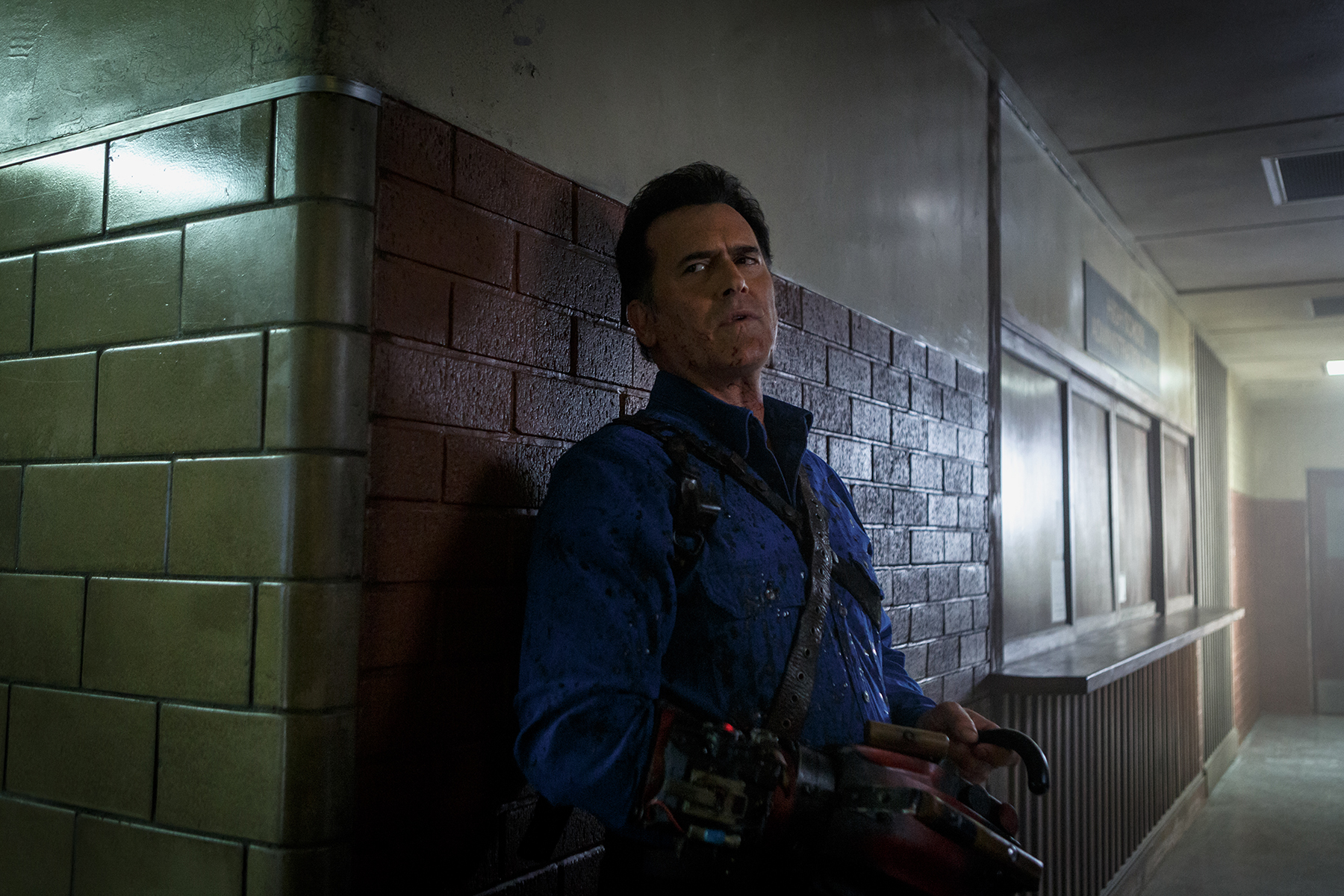 "Our sales pitch was you wanna go home for dinner every night?" Campbell said. "Work for Rob Tapert and this production. We shoot in Auckland and we're done every night at seven o'clock. You want to work on location for years and years and years, knock yourself out. If you have a family, you really want to work with us. That was our pitch every year to the crew and it worked. Some crew members were like, 'Oh yeah, I've got little kids.'"
'Ash Vs. Evil Dead' struggled after Sam Raimi
Still, when Raimi finished the pilot, the subsequent directors struggled to keep up. That left Campbell exhausted too, though the show lasted for three seasons.
"The first one was the pilot directed by Sam Raimi," Campbell said. "We didn't really realize it, he had sucked all the air out of the room. He had sucked days from the upcoming directors in order to get enough days to shoot his version of a workable pilot. He had pirated days from all the other directors. Then when Sam left, we were hit with a massive dose of reality. Oh, we have to make this way faster than the pilot."