Doctor Strange Sees the Ridiculously Powerful Living Tribunal in Latest Trailer
A 'Doctor Strange in the Multiverse of Madness' trailer revealed the Living Tribunal, a massively powerful entity from the Marvel Comics that could affect the entire MCU.
The Marvel Cinematic Universe and Marvel Comics are home to some vastly powerful beings. The Eternals introduced the Celestials, the Disney+ Loki TV show teased Kang the Conquerer. And in Doctor Strange in the Multiverse of Madness, the Living Tribunal appears to add another cosmic entity to the mix. However, casual fans might have missed him in the Doctor Strange 2 trailer.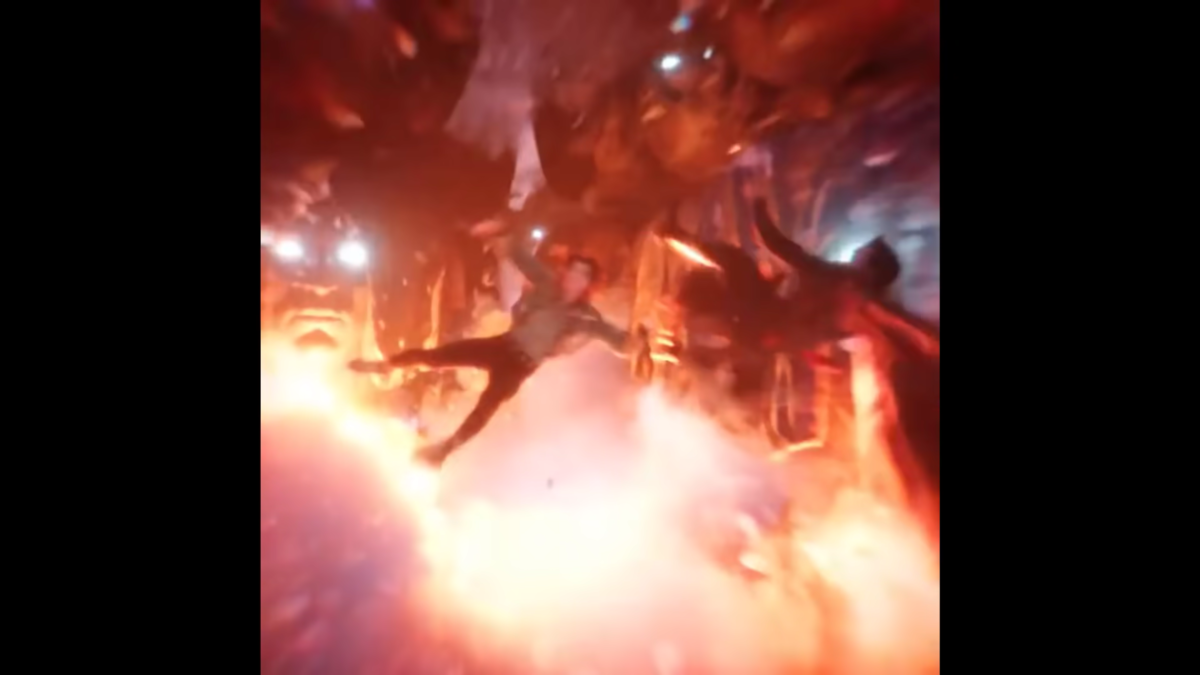 Who is the Living Tribunal Doctor Stange encounters in Marvel Comics?
Unlike Spider-Man, Iron Man, or even Doctor Strange, the Living Tribunal has no other multiversal counterparts. He exists outside of the multiverse. The Living Tribunal in Marvel Comics is canonically the same as the one that appears in the Doctor Strange in the Multiverse of Madness trailer.
He preserves the mystic balance in the Marvel Multiverse, and so the Living Tribunal has had more than one encounter with Doctor Strange. He steps in if one universe upsets the cosmic balance or threatens all other universes. If the Celestials operated on a multiversal scale, the Living Tribunal would be their boss.
The Living Tribunal first appeared in Strange Tales #157 on March 2, 1967. The mystics of Earth-616 became tinged with evil, upsetting the cosmic balance.
He has encountered several heroes and villains over the years, including the Guardians of the Galaxy and Adam Warlock.
Where does the Living Tribunal appear in the 'Doctor Strange in the Multiverse of Madness' trailer?
The Living Tribunal in the Doctor Strange in the Multiverse of Madness trailer appears in a blink-and-you-miss-it moment.
As Stephen Strange falls through worlds, a being with gold skin and glowing eyes appears. A floating head with three faces is hard to miss.
However, fans do not know what this could mean for the MCU. Could the actions of Spider-Man and Doctor Strange in Spider-Man: No Way Home have doomed their universe?
The MCU is introducing some of the most powerful beings in Marvel
Between the Celestials, Kang the Conquerer, the Living Tribunal, and the Scarlet Witch finally unleashing her true power, the MCU has some of its more powerful characters at play.
In the final episode of Loki, He Who Remains (Jonathan Majors) teased a multiversal war with various versions of himself. However, when Sylvie (Sophia Di Martino) killed him and remade the multiverse, fans suspected another war could come.
How (or if) Doctor Strange and the Living Tribunal could factor into an event like this is uncertain. However, guardians of the entire MCU cannot turn a blind eye to everything.
Fans can watch Doctor Strange in the Multiverse of Madness in theaters on May 4, 2022.