Doctors Debunk Nicki Minaj's Wild Claims That Covid-19 Vaccination Leads to Impotence
Nicki Minaj landed in hot water after tweeting controversial things about the coronavirus (COVID-19) vaccines during the Met Gala.
The Met Gala usually serves as a way to see which celebrities are killing the fashion game and which need a little help. But this year, the event also exposed which celebrities were vaccinated against coronavirus (COVID-19) and which weren't as the Met Gala required all attendees to be vaccinated. Nicki Minaj, who was noticeably absent from the event, landed in hot water after sending off a few controversial tweets regarding the vaccine and her cousin's friend who supposedly had an adverse reaction to the vaccine.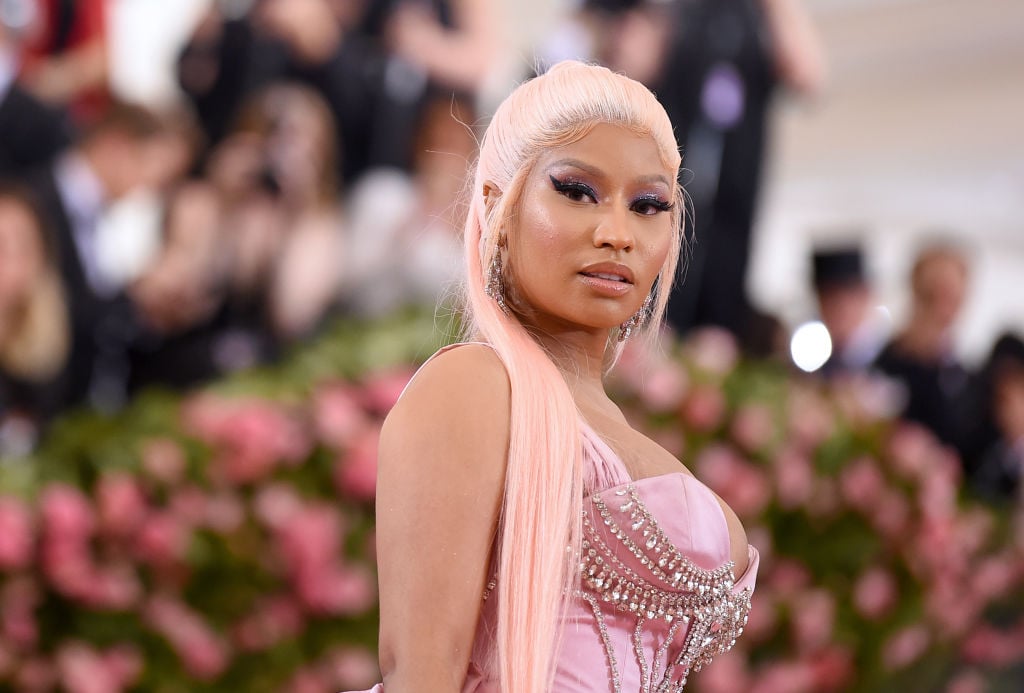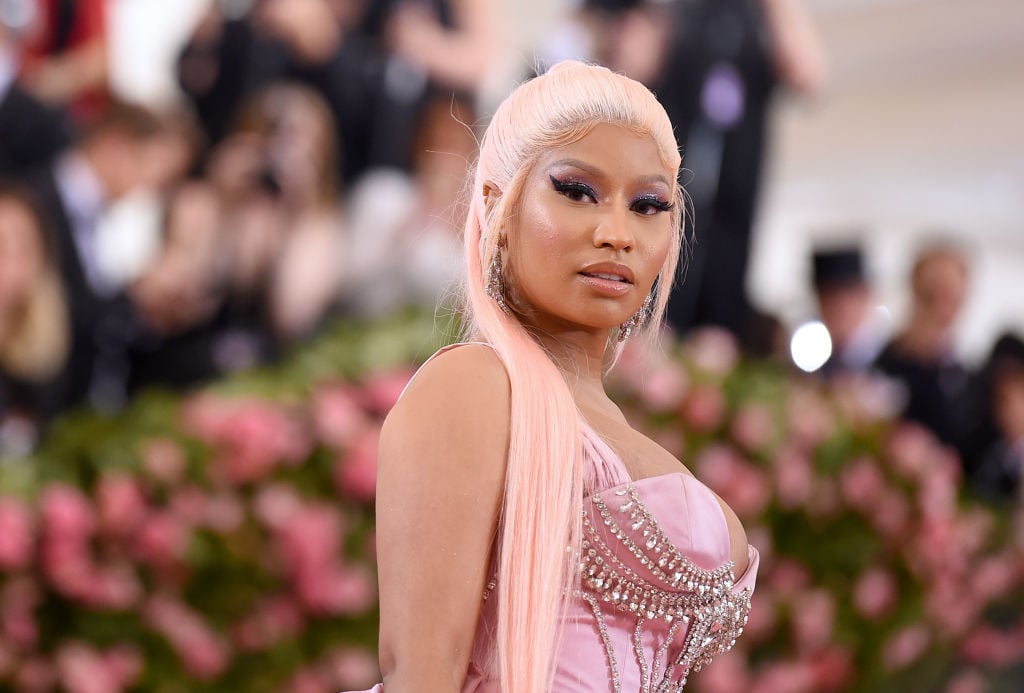 Nicki Minaj says the vaccine made her cousin's friend impotent
Minaj made it very clear that she was not going to be forced to get vaccinated.
"They want you to get vaccinated for the Met," she tweeted. "If I get vaccinated it won't for the Met. It'll be once I feel I've done enough research. I'm working on that now. In the meantime my loves, be safe. Wear the mask with 2 strings that grips your head & face. Not that loose one"
But then she followed up that tweet with a strange story.
"My cousin in Trinidad won't get the vaccine cuz his friend got it & became impotent. His testicles became swollen," she wrote. "His friend was weeks away from getting married, now the girl called off the wedding. So just pray on it & make sure you're comfortable with ur decision, not bullied"
People were skeptical of Nicki Minaj's story
Doctors and fans both took to Twitter to comment on Minaj's tweet.
"Nicki, I'd love to talk to you about the COVID vaccine," Uché Blackstock, MSNBC medical contributor tweeted. "Impotence is significantly more likely from COVID and there have been no documented cases of impotence associated with the COVID vaccine."
"Sorry, this is not a side effect of the vaccine," one user wrote. "It is called hydrocele. In adults, the two primary causes are injury or STD (chlamydia or gonorrhea). Probably your cousin's friend was taking one last marriage fling, picked up an STD, & is blaming vaccines. He needs an MD, stat."
Many fans suggested that her cousin's friend might have had some other issue, like an STD, causing impotence as there has been no evidence that the vaccine has that effect.
Doctors debunk the claims
According to doctors, Minaj's story can't be accurate.
"It is just not true that getting the COVID-19 vaccine is associated with infertility in either males or females," Dr. Wen, mean mergency physician and public health professor at George Washington University, recently told People.
"In fact, we know that there are actually consequences, if somebody gets COVID-19, in terms of the impact on the male reproductive system," she said. "There have been studies that have linked scrotal discomfort and low sperm count to having COVID-19. In addition, there has been an association between scrotal swelling and congestion to having COVID-19. So, to emphasize, these are not associated with the vaccine but with the disease."
Minaj did admit in a later tweet that she will probably have to get vaccinated at some point to go on tour.