Does 'Big Brother' Host Julie Chen Moonves or 'Survivor' Host Jeff Probst Have a Higher Net Worth?
Two of the longest-running reality television shows are Big Brother and Survivor. The two faces of those shows are Julie Chen Moonves, as she has been the host of Big Brother since the very beginning, and Jeff Probst, who has been the host of Survivor since the very beginning. Both hosts have clearly had a lot of success in their careers. However, does Chen Moonves or Probst have a higher net worth? Here's a look at each their careers and how much they are worth.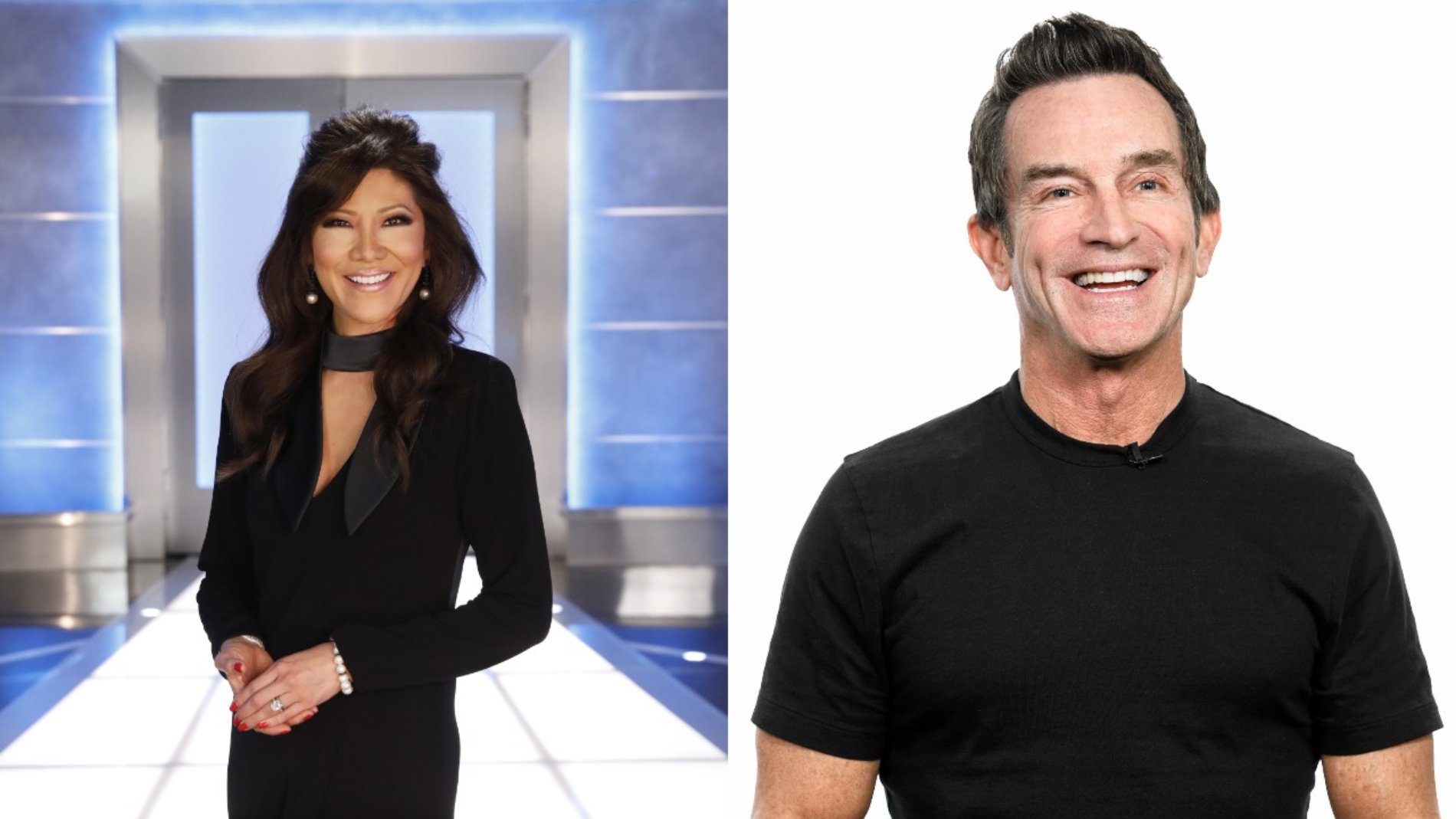 Julie Chen Moonves has hosted 'Big Brother' since the beginning
Before becoming a star on CBS, Chen Moonves worked for various TV stations, including WCBS-TV in New York, and WDTN-TV in Dayton, according to her Big Brother bio. She was then an anchor on The Early Show and CBS Morning News, before becoming one of The Talk's original hosts. She was a host and moderator on The Talk from 2010 to 2018.
In 2000, Chen Moonves began hosting Big Brother. She, however, received criticism from viewers early on for not having that much of a personality, which earned her the nickname, "Chenbot."
RELATED: 'Big Brother 22': Julie Chen Finally Breaks Silence on Unexpected 'Golden Rule' Sign-Off
"Season 1, I was terrible," Moonves said on EW Live, according to Entertainment Weekly. "Let's just say what everyone knows: I was the Chenbot. I deserved that name because I was robotic. I came from a news background and I was asked to do this show and I thought, 'Okay, I'm going to be really straight, with no personality, because my original dream was one day to be a correspondent on 60 Minutes."
However, she has since "learned how to embrace the Chenbot."
"I think I strike the right balance between being Chenbot-y and like very, like, no personality," Chen Moonves said, according to Entertainment Weekly. "The stars of the show are the ones in the house. I'm just the conductor of this train. So sometimes letting my personality show."
It has worked out pretty well too, as Big Brother is now in its 22nd season.
Jeff Probst is the face of 'Survivor'
Since Survivor first aired in 2000, Probst has been the face of it. He is not only the host of the long-running reality TV show, though, but he is also the executive producer. He has had a lot of success too. According to his bio on CBS, Probst and Survivor earned an Emmy in 2001 for Outstanding Non-Fiction Program.
His work with Survivor has worked out well for the show, as it had its 40th season in 2020.
RELATED: 'Survivor': Benjamin 'Coach' Wade Spills on the Moment He Knew How Real the Game Is
"I'm not going to lie and say I wouldn't love for more people to start watching Survivor, but I'm not making it to attract a new viewer," Probst said to The New York Times in 2015. "I'm making it for the people who have kept us on the air."
He also said that they have an amazing format that they never deviate too far from.
"We create the scenario, and that's contrived. You aren't really shipwrecked. But beyond that, it's their story," Probst said, according to The New York Times.
Additionally, over the years, Probst has also written and directed the film, Finder's Fee, which starred Ryan Reynolds, and he produced and directed the film, Kiss Me, which starred John Corbett, Rita Wilson, and Jenna Fischer. Probst is also a New York Times bestselling author as he wrote the kid's series, Stranded.
Does Julie Chen Moonves or Jeff Probst have a higher net worth?
It is clear that Chen Moonves and Probst have both had incredibly successful careers. So, who has a higher net worth?
RELATED: 'Survivor': 1 Near-Winner Also Starred In 'Gilmore Girls'
According to Celebrity Net Worth, Chen Moonves has a net worth of $16 million, while Probst is worth $50 million.
Probst is certainly worth more, but both of their outstanding careers have definitely paid off.