Does Britney Spears' Conservatorship Prevent Her From Marrying Sam Asghari?
Britney Spears and Sam Asghari have been together for years. And he's speaking out regarding the pop star's current situation that was revealed in the documentary, Framing Britney Spears. So, does Britney Spears' conservatorship allow her to marry her boyfriend? Here's what we know.
Who is Britney Spears' boyfriend, Sam Asghari?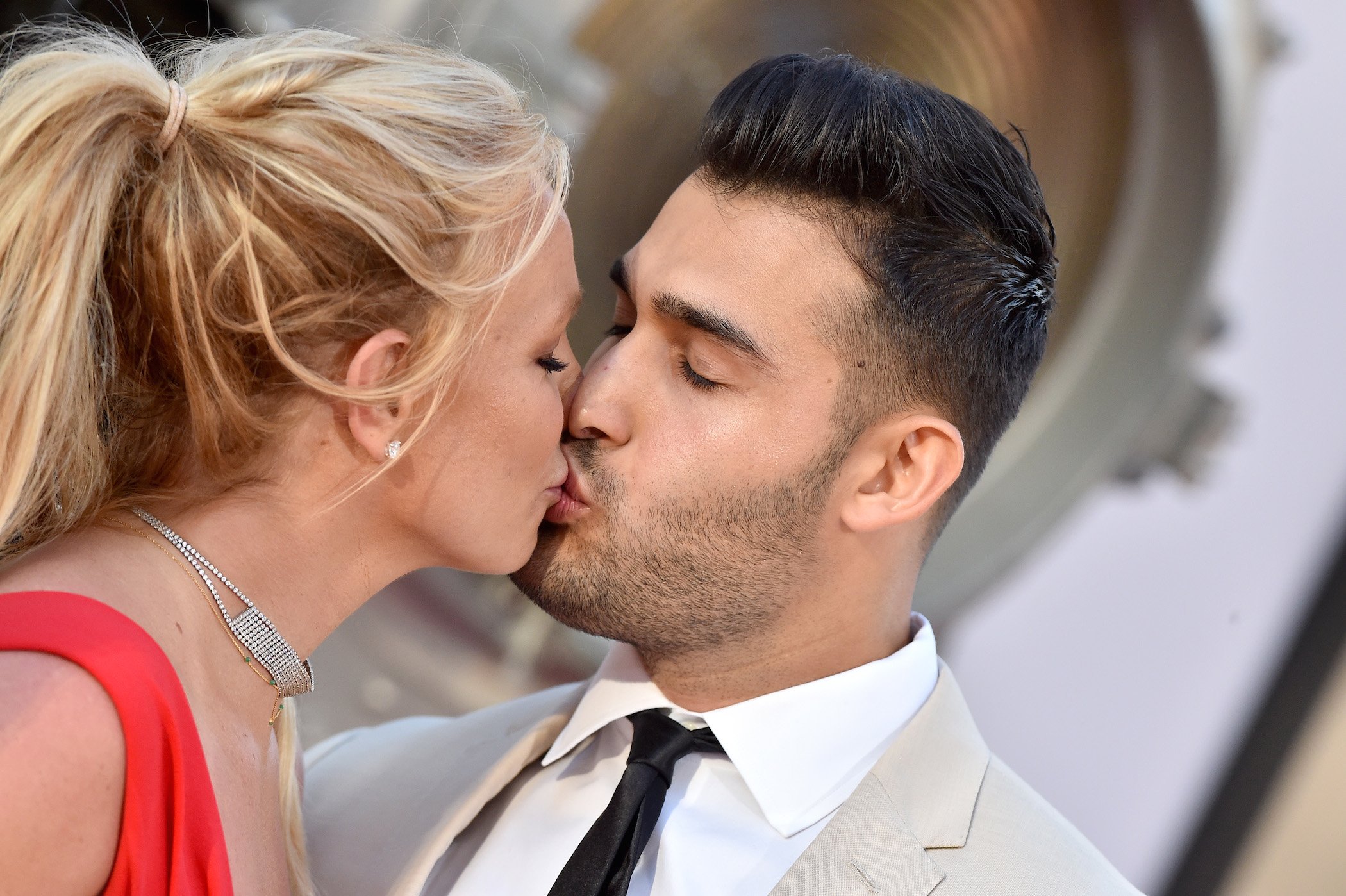 RELATED: Britney Spears and Sam Asghari's Ideal Date Night Includes Doing This 1 Thing Together
Spears is known for a few of her past relationships. In the early 2000s, her relationship with Justin Timberlake was huge news in the industry. And she has two sons with ex-husband Kevin Federline. But now, Spears is involved with Asghari.
Asghari first met Spears back in 2016, as that's when he starred in one of Spears' music videos. Since that initial connection, there's been nothing but serious love. "He's always been a total rock for Britney throughout any of the ups and downs she's gone through since they've been dating," HollywoodLife notes a source claims. "He is super protective of her and is always there for her because he knows the real Britney."
The source continued that Asghari knows "the real" Spears, and his main goal is to uplift her and help her through all the tough times. "Sam wants to lift her up only and day in and day out they always talk and he is very proud of her," the source noted. "He will always be by her side and have her best interests at hand."
Is Britney Spears allowed to marry with her conservatorship?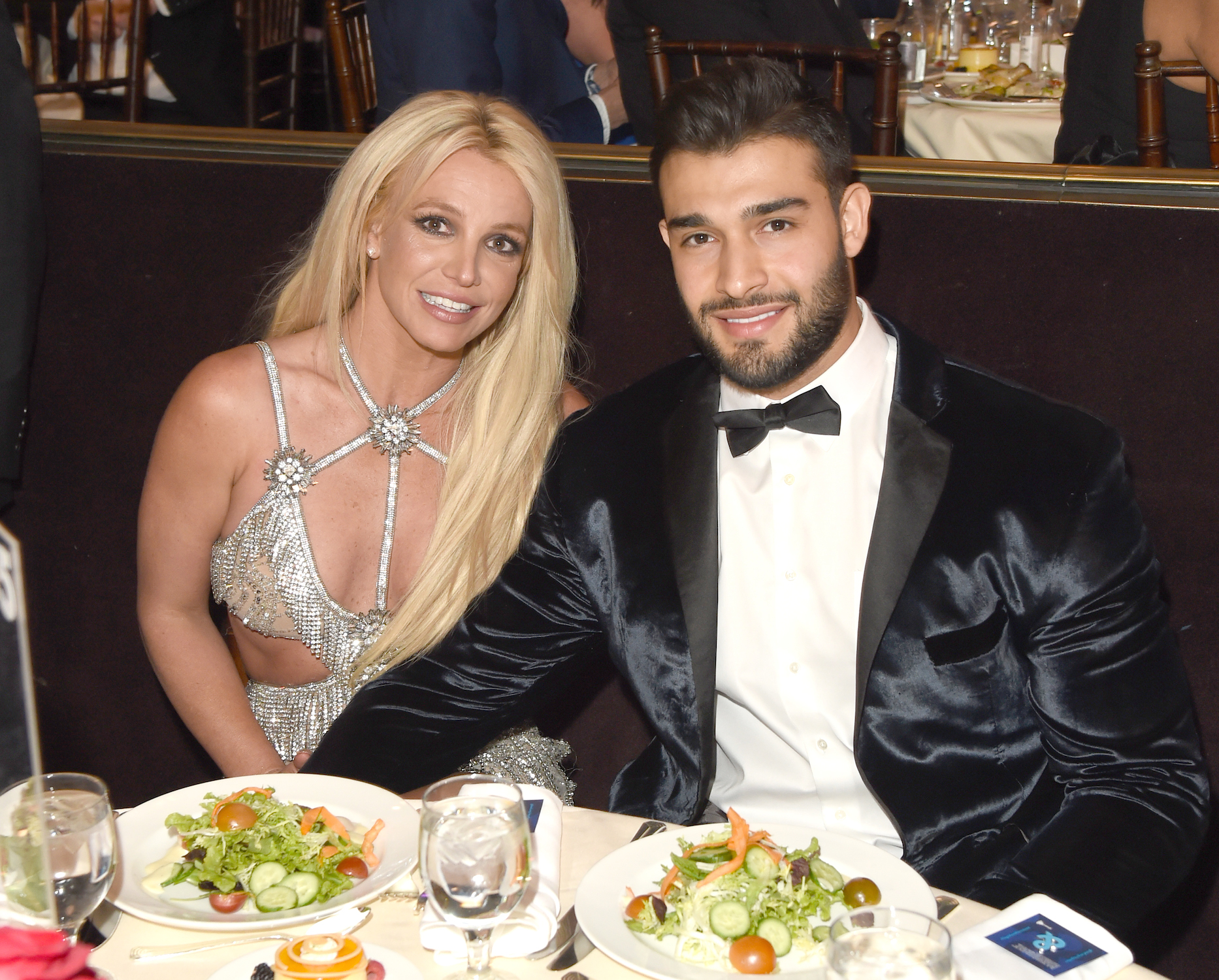 Spears' conservatorship comes with a number of rules. And it seems her ability to maintain personal relationships is also affected. According to Forbes, Jamie Spears was the sole decision-maker for the conservatorship back in 2019. And Spears would need her father's permission to marry. The publication also noted a family friend said Spears' father didn't want her to tie the knot again, as this would cause further legal complications.
Without the conservatorship in place, it seems Spears would be able to do as she pleases and marry Asghari if she wishes. And The New York Times notes the case is headed back to court.
Currently, Jodi Montgomery is Spears' temporary permanent conservator. But it looks like Spears may wish to end the conservatorship permanently and seek autonomy. Either way, it's clear Spears doesn't want her father in charge of her life anymore, as she'd rather have Montgomery as the one making the decisions.
What does Sam Asghari think of Britney Spears' conservatorship?
So, what does Asghari think of Spears' conservatorship? "I have always wanted nothing but the best for my better half, and will continue to support her following her dreams and creating the future she wants and deserves," he told People. "I am thankful for all of the love and support she is receiving from her fans all over the world, and I am looking forward to a normal, amazing future together."
Not only that, but Asghari went for the juggler when it comes to his feelings on Spears' father. "Now, it's important for people to understand that I have zero respect for someone trying to control our relationship and constantly throwing obstacles our way," he stated on Instagram. "In my opinion, Jamie is a total d*ck. I won't be going into details because I've always respected our privacy, but at the same time, I didn't come to this country to not be able to express my opinion and freedom."
We're looking forward to seeing how Spears and Asghari advance their relationship in the future.
Check out Showbiz Cheat Sheet on Facebook!