Does Cher Have an EGOT?
Does Cher have an EGOT? See if Cher can claim rights to the coveted honor.
The coveted EGOT. When you can claim rights to an EGOT, you are indubitably tagged one of Hollywood's finest. To win an Oscar, an Emmy, a Grammy, and a Tony, as a performer, you must be a natural actor with a banging set of pipes and an undeniable stage presence. The term triple threat does not begin to explain how difficult is to attain such a prestigious achievement.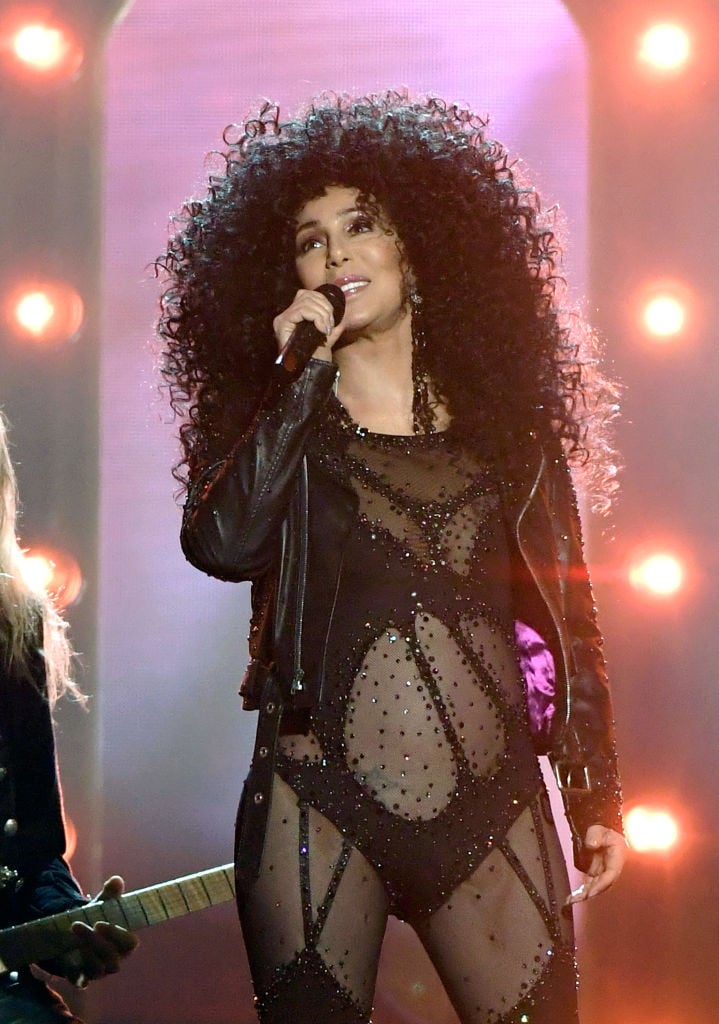 From Liza Minnelli and Rita Moreno to Audrey Hepburn, Whoopi Goldberg, and Mel Brooks, very few entertainers have earned the EGOT, and unfortunately, Cher has not (yet) won all four. However, she's quite close.

Cher is three-fourths of the way there: With an Oscar, an Emmy, and a Grammy under her belt, Cher is just a Tony away from being one of less than 20 people to earn an EGOT. Do we think she will make it? How long did it take her to get this far, and what did she win the Oscar and Emmy for?
Cher: The Oscar, Grammy, and Emmy-Award winning entertainer

No one will deny Cher's icon status. Affectionately called the Queen of Reinvention, the Goddess of Pop, The Queen of Comebacks, and the Queen of Camp, Cher has been down, up, and down again; however, she always finds her way back to the top.
From "Bang Bang" and "Gypsies, Tramps, and Thieves" all the way up to "If I Could Turn Back Time," "Believe," and "Welcome to Burlesque," Cher finds her way into the public's heart with every passing decade – transforming her style to reposition herself appropriately. Though she's a musical legend with 6 Grammy nominations and one win, the performer has also proved herself as quite the actress.

Cher was nominated for the Academy Award twice: once in 1983 for her performance in Silkwood, and again in 1987 for Moonstruck. She took the Oscar in '87. Cher is also a three-time Golden Globe winner, snagging the honor in 1974, 1984, and 1988 for The Sonny and Cher Comedy Hour, Silkwood, and Moonstruck respectively.
In 2003, Cher won a Primetime Emmy in the category for Outstanding Variety, Musical, Or Comedy Special for Cher: The Farewell Tour, yet she's been nominated for an Emmy six times, mostly for her work in The Sonny and Cher Comedy Hour.

As for the Grammy, Cher snagged the award for Best Dance Recording in 2000 for "Believe." With only three of the four awards under her belt, why do so many people think the entertainer is an EGOT winner? The answer lies in the production of a current Broadway show.

Cher, Stephanie J. Block, and 'The Cher Show:' Why some feel Cher has "virtually" earned a Tony

The Cher Show – a musical based on Cher's life and career – is currently on Broadway, and killing it. Stephanie J. Block is one of the many actresses who plays Cher; two others portray the icon at different points in her life. However, Stephanie J. Block recently won a Tony for her performance.

As a result of Stephanie J. Block's accomplishment, hordes of Cher fans have taken to social media to ask, "Does this mean Cher has an EGOT?" Considering the musical is all about Cher, some feel it's only fair this be considered a win for Cher too; however, this takes away from Stephanie J. Block's accomplishment.
While it would be great for Cher to earn an EGOT, a win for Best Musical would have been a different story. Stephanie J. Block is a performer, and won for her performance, not for the source material.

Though we would all love for Cher to be an EGOT holder, we may have to wait a few more years. Who knows, maybe the Diva will get herself on the Broadway stage as a final, final, final, we mean it this time, farewell.