Does 'Criminal Minds' Star Adam Rodriguez Have Kids?
One of the longest-running and most popular series on television was Criminal Minds. The show was an intense and unflinching look at the work done by criminal profilers, showcasing both their professional and personal lives. From 2005 until early 2020, Criminal Minds was a mainstay on television. Sadly, the show ended its historic run in February 2020 – but fans still enjoy binging on reruns, as well as keeping up with what one of their favorite Criminal Minds stars, Adam Rodriguez, has been up to lately.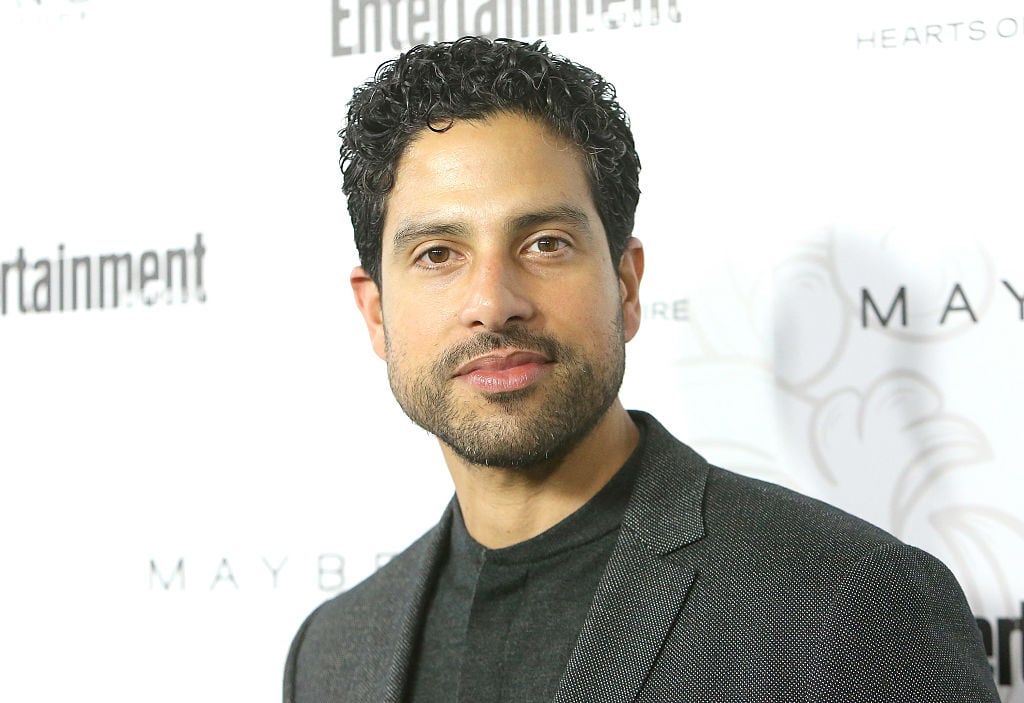 How did Adam Rodriguez become famous?
Adam Rodriguez was born in New York in 1975. Raised by a Puerto Rican father and a Puerto Rican/Cuban mother, Rodriguez was drawn to sports as a teenager. He played baseball while still in high school, but ended up turning his attention to acting instead. He performed in various children's theaters in and around New York after he left school, all while working as a stockbroker to pay the bills.
In the mid-nineties, Adam Rodriguez began landing roles in television and film. A few of his early television appearances include work in Law & Order, Brooklyn South, Roswell, Felicity, The X-Files, and NYPD Blue. Rodriguez also became familiar to audiences through his work in various music videos. He got his first big break in 2002 when he was cast as one of the leads in CSI: Miami. He continued to appear on the show on and off until 2012, at which time he left the series in order to pursue other projects.
What is Adam Rodriguez best known for?
Adam Rodriguez has appeared in a number of popular movies, including I Can Do Bad All By Myself, Magic Mike, About Last Night, Magic Mike XXL, and Let the Game Begin. Although his career was chugging steadily along, Rodriguez was at risk of becoming a casualty of Hollywood, unable to really find his niche. All of that changed in 2016 when he landed the role that would forever change the course of his acting future.
That year, he was cast in Criminal Minds as the character of Luke Alvez, replacing the character played by Shemar Moore. Alvez, as played by Rodriguez, is an FBI Fugitive Task Force Agent, and an integral part of the Behavioral Analysis Unit. His character would prove to be one of the most popular on the show, with fans eagerly following Alvez's exploits, week after week. Clearly, Adam Rodriguez had found his groove on Criminal Minds, and he would continue to appear on the show throughout the remainder of the series run.
How many children does Adam Rodriguez have?
In addition to his work on-screen, Adam Rodriguez has a solid personal life. He is in a long-term relationship with model Grace Gale. The two have been dating for many years and got married in an extravagant Italian wedding ceremony in the spring of 2016. Rodriguez and Gale tend to keep their personal life well away from the spotlight, but they have shared a few highlights with fans over the years.
Three of these highlights are their children – daughter Frankie, born in 2014, second daughter Georgie Daye, and a son named Bridgemont Bernard. Young Bridgemont was born on March 16th, rounding out the family of five. Rodriguez revealed that both his wife and young son are doing "great" and that the whole family is very much in love with their new addition.
As Rodriguez continues to move forward with his career, there's no doubt that fans will continue to follow his projects closely.