Does Grimes Take Money From Partner Elon Musk?
Visual artist and performer Grimes has been in the music scene for a number of years, but recently was skyrocketed to prominence when it was revealed that she is dating entrepreneur and tech investor Elon Musk.
Recently, Grimes announced that she is expecting Musk's child, and while many might assume that the two will get married in the near future, Grimes has made it very clear that all the scrutiny surrounding their relationship doesn't bother her at all — and that she will always remain an independent woman.
How did Grimes become famous?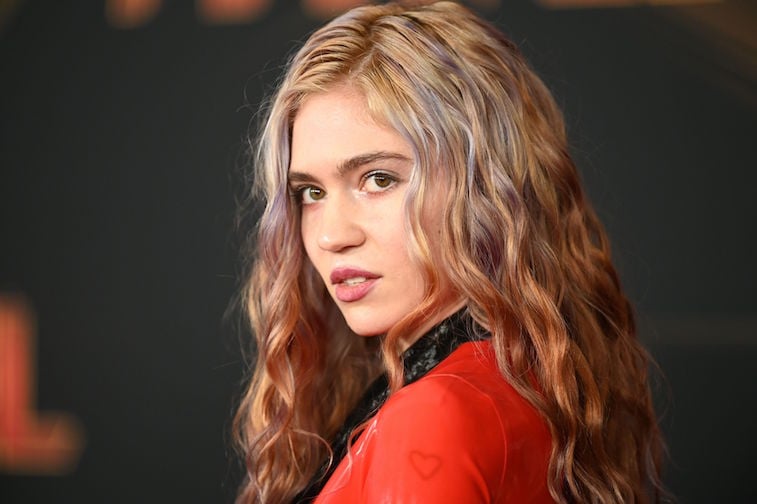 Grimes was born Claire Elise Boucher in 1988. Raised in Canada, Grimes attended McGill University as a teenager, double majoring in neuroscience and Russian language. Although she ultimately left the university in 2011 in order to focus on music, there's no doubt that Grimes' brainy background made an impression on Musk. Grimes started writing music in 2007 and adopted her stage name around the same time.
As she later revealed on Twitter, she chose the name because "myspace ur genre could be grime and u could have 3 genres so i was plural grime, b4 knowing what grime was."
Grimes released her debut album in 2010 and quickly gained a loyal following of fans. She works in many different types of musical genres, including electronic, dream pop, hip-hop, and R&B. Critics love Grimes and have praised her risky, unusual lyrics and imaginative music.
Within the past several years, Grimes has released several more albums, including Miss Anthropocene, her fifth album, in February. In 2018, it was revealed that Grimes and Elon Musk had started a relationship. The media firestorm surrounding their romance has resulted in Grimes becoming even more popular.
Elon Musk is a wealthy entrepreneur
Born in 1971, Elon Musk has risen to prominence as an entrepreneur, inventor, and engineer. He has been involved in many of the biggest tech ventures of the past several decades, including helping to make PayPal one of the top money-transfer services in the world, and leading the charge in making Tesla vehicles so popular. Musk is a leader in pioneering clean energy sources and in order to reduce global warming.
In addition to his business and technological pursuits, Musk's personal life has made headlines many times.
He was married to Justine Wilson for eight years, from 2000 until 2008, and the two had six children together, although one son tragically passed away in infancy. His second marriage was to English actress Talulah Riley. They were married for two years, from 2010 until 2012. They ended up remarrying in 2013 but divorced yet again in 2016.
Following his divorce from Riley, Musk dated actress Amber Heard, but they broke up in 2017. In early 2018, Musk and Grimes revealed that they had begun a relationship and the two are still going strong.
Does Grimes profit from her relationship with Elon Musk?
Although Elon Musk has a net worth of $38 billion as compared to Grimes' $3 million, the couple likes to keep an equal playing field. Grimes revealed in a recent interview that she admires how Musk lives his life, and appreciates that he "puts his money into making the world better."
She also clarified that Musk doesn't finance her career and that she would feel bad if she were to "divert funds from, like, Tesla to my stupid art project." The artist emphatically stated that "Grimes is funded by Grimes."
While some things might change when the couple welcomes their child, for now, Grimes is intent on doing things her way and doesn't allow people's perceptions to change how she lives her life.