Does Harry Have to Bow to William? Royal Family Etiquette Rules the Prince Must Always Follow
Prince William and Prince Harry are undoubtedly close. From starting a charity together to serving as "best man" in each other's royal weddings, their relationship humanizes the royal family. Not to mention: It makes the princes seem much more relatable than other members of royalty. That said, the brothers must still follow suit with the rules of the crown.
Does Harry have to bow to William like he does the queen? Keep reading to find out what royal family etiquette rules — including who Harry has to bow to — apply to the Duke of Sussex.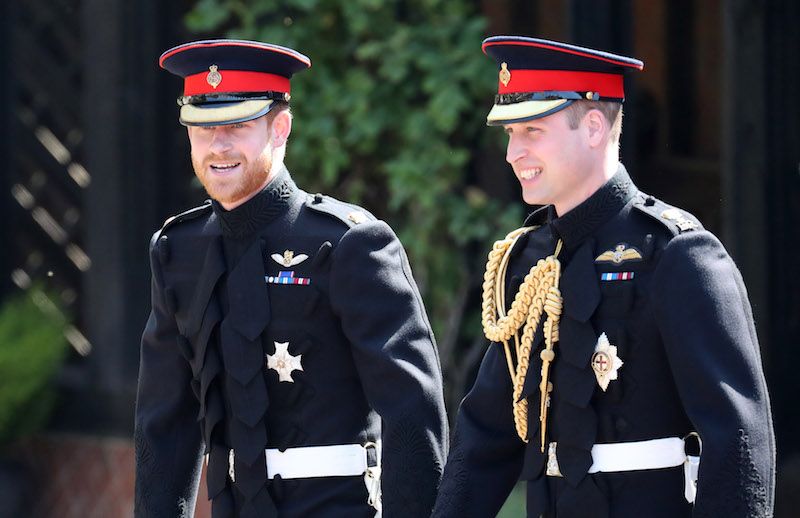 Why does Prince Harry have to bow to the queen and other royal family members?
The royal family is all about respecting their elders — especially if an elder ranks high on the throne succession list. With that in mind, Harry has to bow to the queen because she is the sovereign. According to royal etiquette rules, the prince must also show his respect to family members ahead of him in line to the throne.
Many suspect the royal family only bows or curtsies to each other at more prominent settings such as ceremonies or state dinners. Although, with their strict protocol, we wouldn't put it past them to do it behind closed doors, too.
Does Harry have to bow to William?
Since William is second in line to the throne — aka ahead of Harry — his younger brother must bow to him. As we previously mentioned, it's likely the brothers keep things casual behind closed doors. However, that could all change once William is king. As a monarch, he will receive the same amount of respect from his family as the queen does today.
Who does Harry have to bow to?
In addition to the queen and William, Harry must bow to royal family members with a higher ranking than him — starting with Prince Philip. Since Philip is married to the sovereign, he receives the utmost respect from his family members. And while he is still expected to bow to his wife, he does not have to do so to any other family member. See other royal family members Harry has to bow to, below.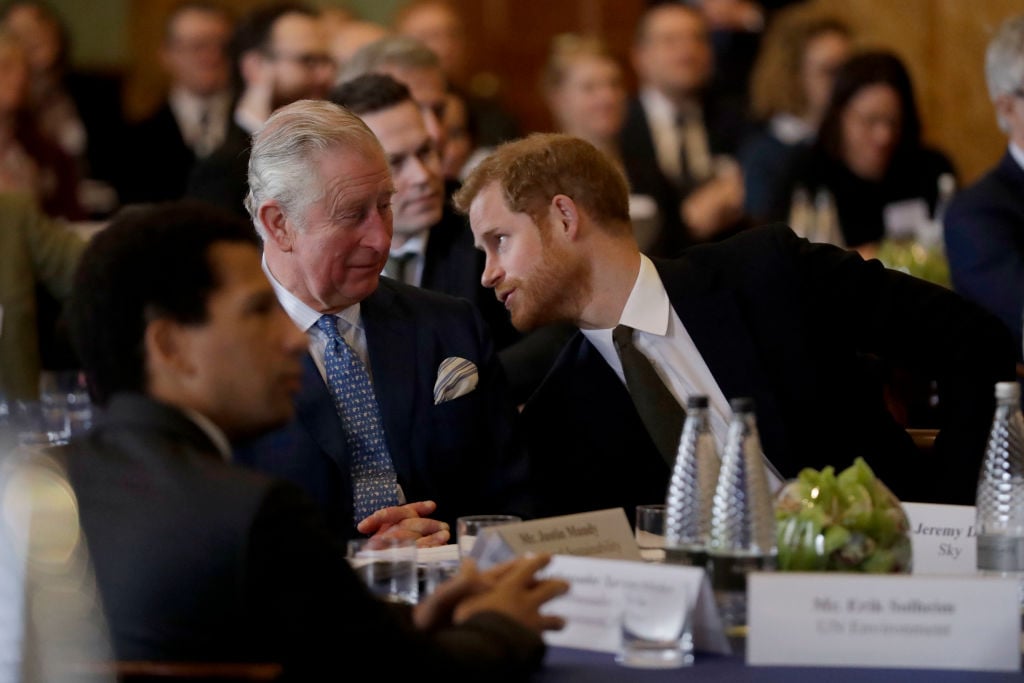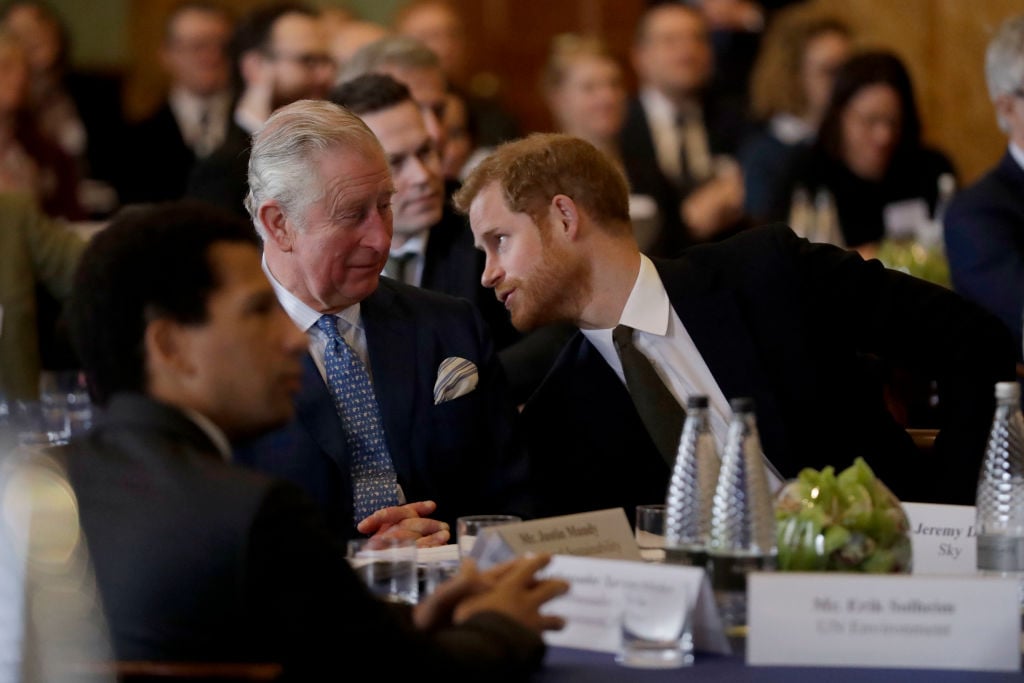 Prince Charles
It might sound weird, but in the royal family, it's totally normal to bow to your father — especially if he's second in line to the throne like Prince Charles is. Harry most-likely only shows his respect during ceremonies or state dinners. But, once Charles is king, Harry will have to bow every time he sees him.
Camilla Parker Bowles
Harry's stepmother is in the same boat as Philip. Since she's the spouse of the future King of England, Camilla receives a bow from Harry and his family members. That said, for now, this only applies when Charles is present. Once Charles becomes king, she will experience similar respect with or without his majesty.
Kate Middleton
Because Kate is married to William, Harry must bow to the duchess. That said, the rule depends on whether or not William accompanies her. Once William becomes king, Kate will receive similar treatment as Camilla, since she is the spouse of a future monarch.
Prince George, Princess Charlotte, and Prince Louis
Right now, Harry doesn't bow to his nephews and niece. However, that could change when William and Kate's children get older. Once George becomes the heir apparent (when his father becomes king), Harry will show his respect by bowing at formal occasions.
Royal family etiquette rules
In addition to bowing, Harry must follow the queen's strict etiquette rules when representing the family on official business. See below for some of the regulations the prince must always follow.
Accept gifts
When traveling abroad or locally, the queen expects Harry to graciously accept gifts — no matter how bizarre they might be.
Start a conversation
Non-royals are not allowed to start conversations with members of the royal family. Instead, they must wait for a royal to initiate the conversation. With that in mind, it's Harry's job to start a conversation when mingling at a dinner party or other royal function.
Sit in order of succession
Similar to bowing and curtsying, royals also sit in order of succession. That means Harry must always sit or walk behind his brother and sister-in-law (and their children, if present) at ceremonies and other traditional events.
Check out The Cheat Sheet on Facebook!