Does Harry Styles Have a Restraining Order Against the Author of 'After'? Anna Todd Has Tried To Distance the Narrative From the Singer
The sensual romantic drama After had a lot of drama surrounding it outside of the script itself. The movie is based on a book of the same name by Anna Todd, but the tension surrounding the project is due to the fact that it was originally a One Direction fanfiction. Specifically, it was a Wattpad story that placed Harry Styles as a punk, bad boy who some deemed to glorify toxic relationships. Some fans think that Styles was so displeased that he has a restraining order against the author. But does he?
'After' is based on a fanfiction about Harry Styles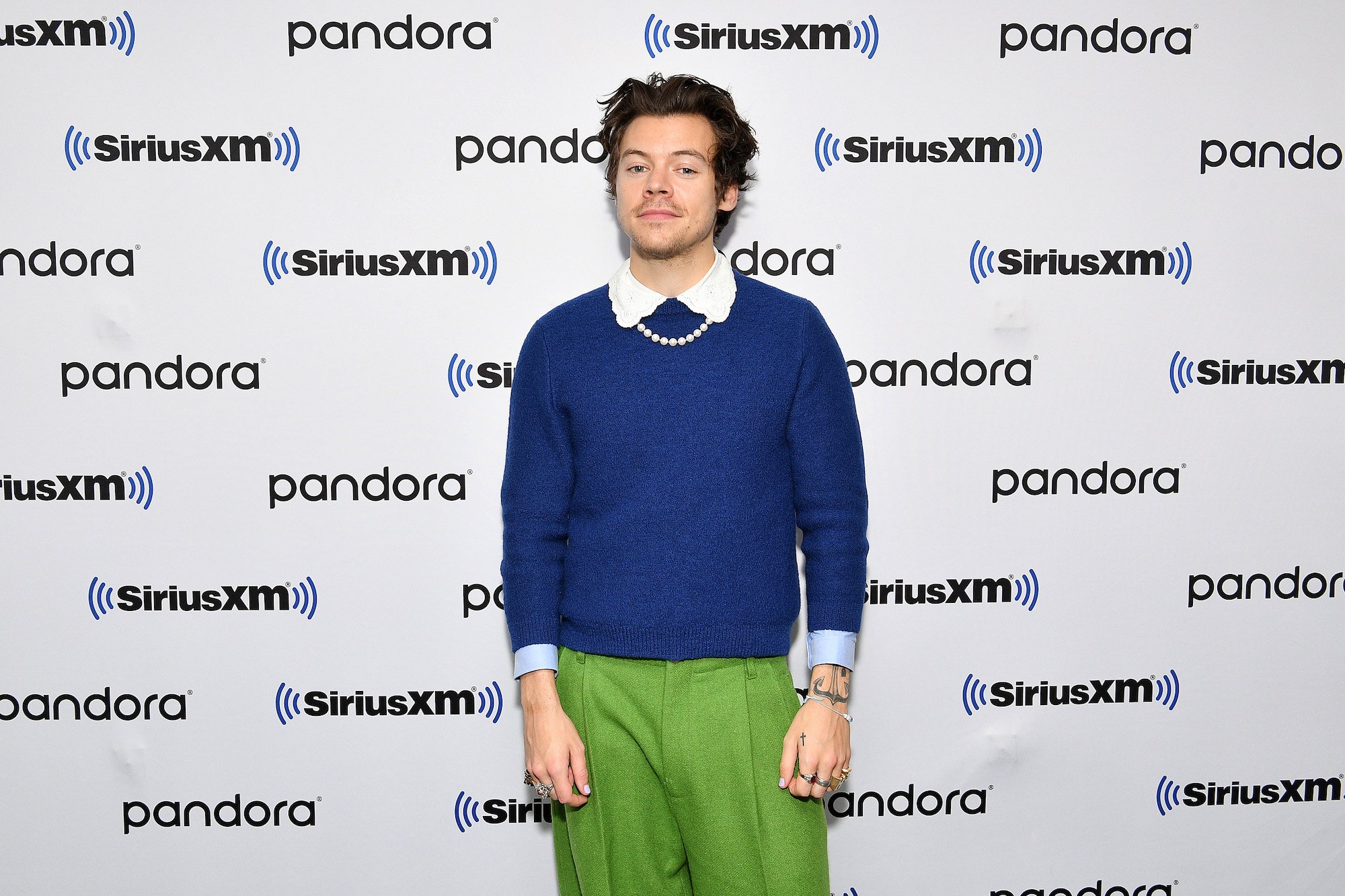 The process from After being a fanfiction to book to movie was detailed in a piece for Vulture in 2019. It took some studio swapping and about five years, but the movie finally hit the big screen in April 2019. It starred Josephine Langford as Tessa, a shy, studious college freshman who falls for bad boy Hardin, played by Hero Fiennes Tiffin.
Again, it was a massively popular story on the fanfiction site and app Wattpad, gaining millions of readers. Todd received a three-book deal from Simon & Schuster because of the popularity, and that's where Styles' name in the story was changed to Hardin, along with the other boys in the band. 
However, once it went on to carry a life of its own in book form and then a movie — with a sequel coming out in America on Oct. 23 — Todd separated the original "muse" that was Styles from the narrative. 
"It's not that I don't want to meet Harry Styles. I feel like it's… maybe if I met him before this, but now it's like. The story kind of evolved from that," Todd told BadTaste in an interview on April 9, 2019. "So I feel like it would be weird to be like, 'Hey Harry, want to meet me? I wrote 7 books about you.' So I just have it like, he was a muse or something and I will always have a… appreciation for him being a muse for my writing but I would never… just like step into his life and try to meet him."
Styles 'knows about' the movie and fanfiction, but hasn't commented on it nor does he have a restraining order
While the book and movie have a pretty big following, there are also a lot of Styles fans that aren't happy with it. As Bustle reported last year, there was a Change.org petition that went out called, "Do not produce a glamorized fanfiction!" They stated that Styles, through Hardin, is portrayed as an "abusive" character. 
And one TikTok video from user @pwettyyharry, which has around 404 thousand likes, states that Styles might have a restraining order on Todd. However, that doesn't seem to be the case. Even though Todd hasn't met Styles, as she said above, Styles hasn't commented on After or Todd at all, let alone have a restraining order or lawsuit against her. 
"I know he knows about it… and I wouldn't have published it if I felt like there was any kind of weird feelings or anything," Todd told BadTaste. Bustle reported that One Direction's representatives told the New York Times that they had "no comment on the novel." The publication also noted that After is protected under free speech and therefore isn't illegal.
In keeping with separating the narrative even further from Styles, Todd said that she wasn't interested in casting an actor that looked like the singer as Hardin. 
 "One of the casting assistants was saying, 'You know, none of these guys that you seem to like for Hardin look anything like Harry Styles.' For me it's more, does he look like Hardin?" she said. "It's not, 'Does he look like Harry. Did he feel like Hardin? Did it feel like he was talented enough to have to carry a lead in a movie?'"
When there were actors picked out in the beginning stages that looked like Styles, Todd said it "creeped her out."
However, Styles did have a restraining order against a stalker in London last year   
So, even though the controversy around the film would be a bit juicier if those rumors were true, they're not. And odds are Styles will never speak on what he thinks of After or the three movies that are going to follow it. 
Unfortunately, though, life for the singer isn't always safe and he had to have a restraining order against a stalker last year. According to Metro UK, Pablo Tarazaga-Orero was found guilty last October of stalking Styles for around two months.
The outlet details how Styles originally offered help and monetary support for Tarazaga-Orero when he found out he was homeless in London. After that, things started to get dicey with Styles and he "found [the situation] to be a little odd."
"Something about it, his facial expression made me feel uneasy and it was at this point I realized there was something not quite straightforward about this situation," Metro UK reported Styles saying.
"I felt sorry for him but at this point I felt very uncomfortable. It was the first time since living there I felt unsafe in my home.," Styles said. "'I would also prefer to have no contact going forward with him, directly or indirectly. I would like to feel safe again.'
Hopefully, Styles doesn't have to deal with more restraining orders in the future. Regardless, After most likely won't be the cause of any as well going forward.