Does Harry Styles Make an Appearance on Little Mix's New Album?
Little Mix just released their newest album, 'Confetti.' It's pretty upbeat and a fun listen. And one song features a small sample of Harry Styles' voice.
British pop group, Little Mix, might not be huge in America yet, however they certainly are well-known. Their hits like "Shout Out To My Ex," "Wings," and "Power" definitely made their rounds on American radios and Spotify playlists. They've toured with Demi Lovato and Ariana Grande, but haven't really had an American tour all their own, yet. 
But regardless of their lack of American tours or anything else, Little Mix is a group well-worth a listen. And their newest album samples another uber-famous singer's voice from his recent single. 
Little Mix just released a new album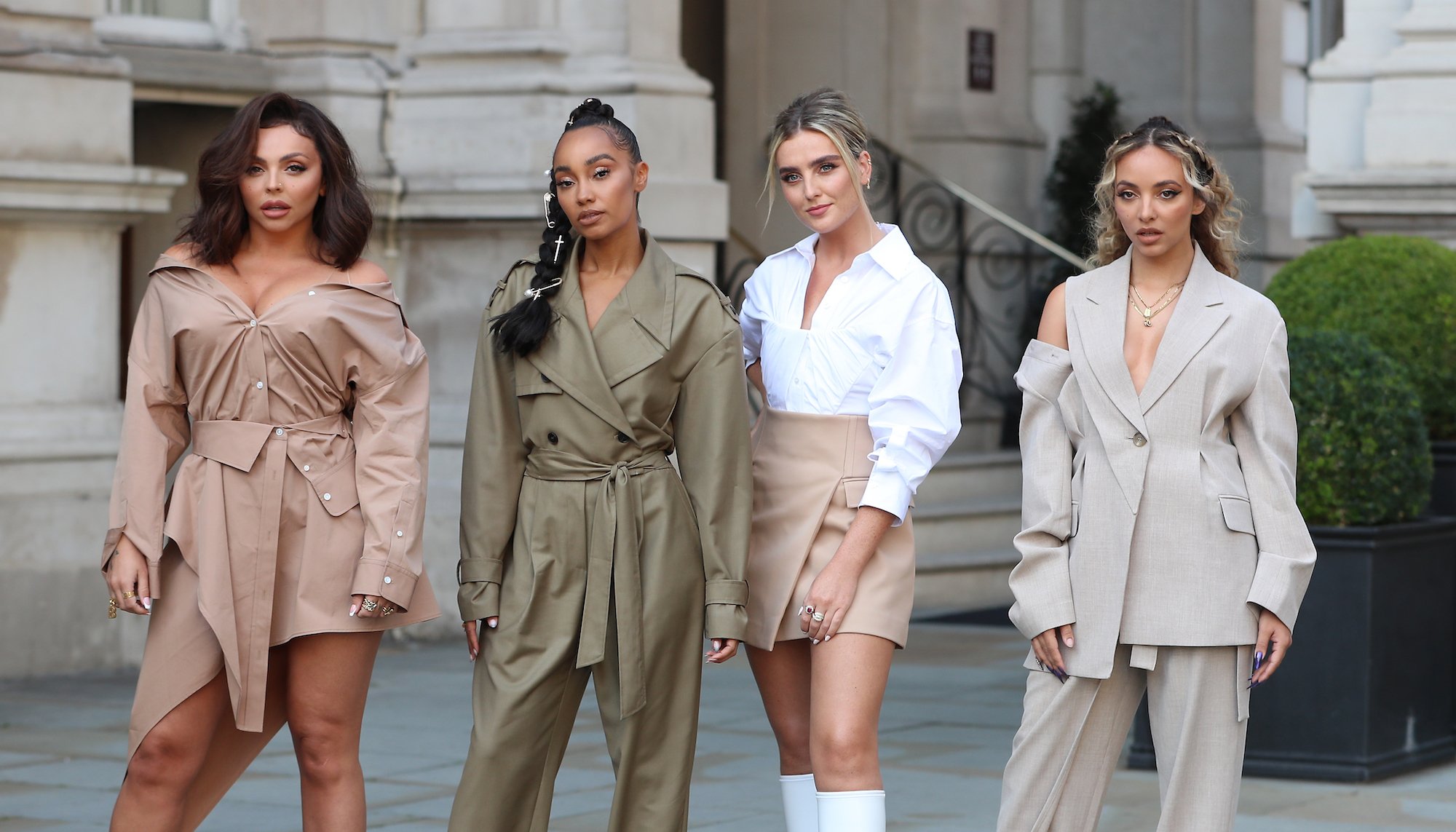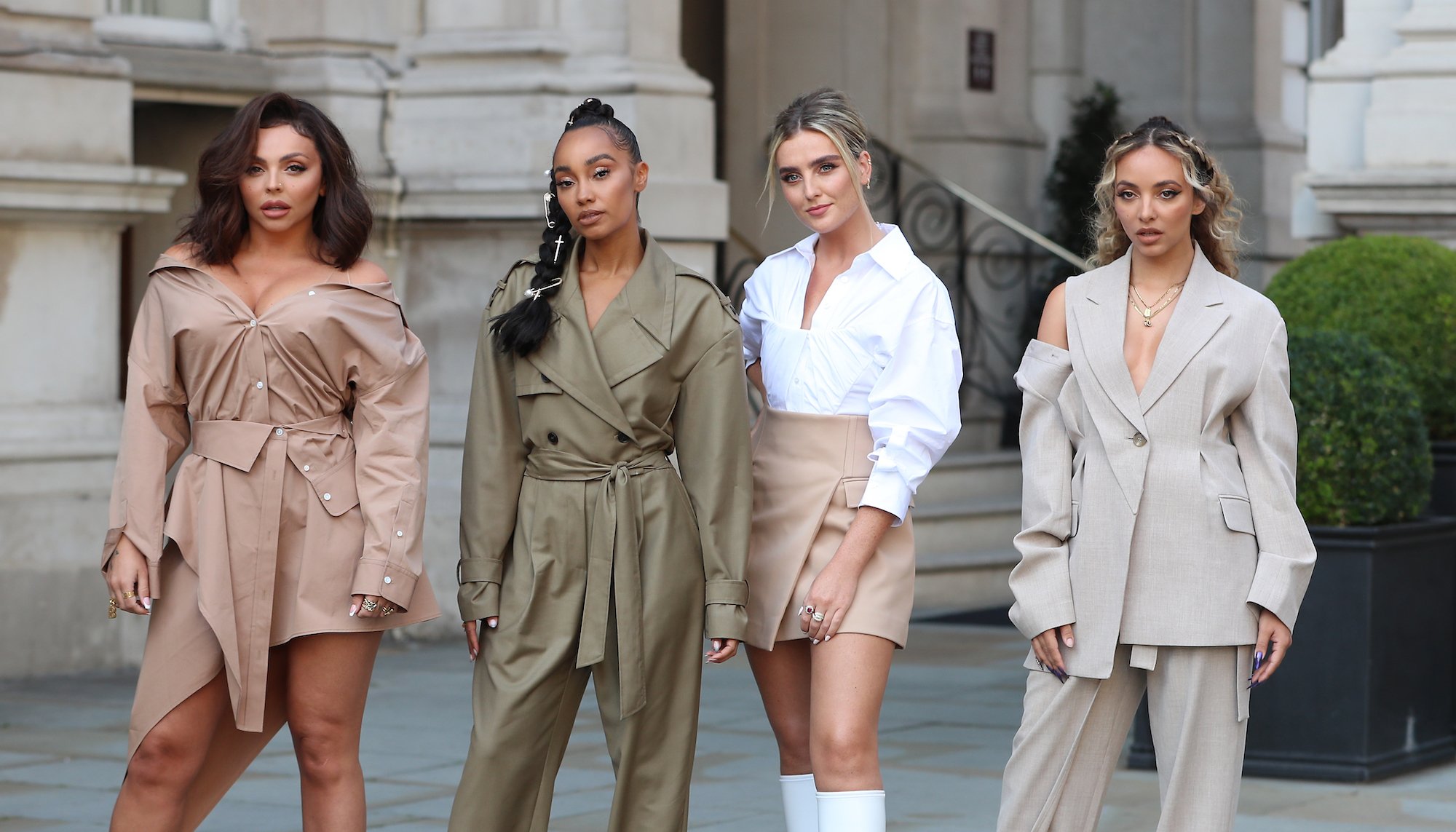 Say what you want about Little Mix, but they are putting in work. They have a total of six albums over the last eight years, with the latest one making its premiere on Nov. 6. Confetti has a total of 13 songs and features the lyrical and vocal strengths of Perrie Edwards, Jesy Nelson, Leigh-Anne Pinnock, and Jade Thirlwall.
Pinnock told Entertainment Tonight Canada in April that the album was one of the "biggest" they've made so far in their career, and it definitely lives up to that hype. The general vibe of the album is upbeat and has a lot of callbacks to their previous sounds along with classic 2000s pop. 
Little Mix was founded on X-Factor like another popular group, One Direction. And just like One Direction, Simon Cowell had a hand in their production along with their former label, Syco Music. This is the first album since breaking away from Cowell on their own, and iNews notes that they've "found their voice" with Confetti. 
Fans noticed that Harry Styles' voice is sampled on 'Breathe'
And speaking of One Direction, fans noticed that Harry Styles' voice is on their final song of the album, "Breathe." TikTok user @vashappeninkatie posted a video of the beginning of the song where Styles' recognizable voice yells "Hey!"
"You cannot tell me that is not Harry Styles," the user said. 
More specifically, the "Hey!" is from the beginning of his most recent single (and music video) "Golden." 
CapitalFM reported that songwriter Cass Lowe "pretty much confirmed" Styles' voice is on the song, when replying to a fan on Instagram. Lowe helped co-write and produce "Breathe" along with others on the album. Someone asked, "Can you confirm who the 'hey!' At the beginning of BREATHE belongs to? Pretty sure I hear Harry Styles." and Lowe responded with "a sneaky side-eyes emoji."
Regardless of confirmation or not, it's very noticeable that it's Styles' voice on the song. 
Little Mix's 'Breathe' is a vulnerable breakup song
The song is very much about being vulnerable post-breakup. For Apple Music, Pinnock said that its "vibe" is similar to "No Air" by Jordin Sparks ft. Chris Brown, which makes sense. Instead of saying "Tell me how I'm supposed to breathe with no air," this one says, "How do I breathe when you're not with me?"
"This is probably the closest to R&B I feel like we've got with our music, and I feel like we needed an R&B feature," she said. "The lyric is 'I can't breathe when you're not with me.' You do feel like that after a breakup sometimes. Even though it's not true—you can survive without him. But that's the feeling you've got at the time."
And despite being a breakup song, it's not a "sit down and wallow" one, although there is certainly a time and place for those. "Breathe" is definitely sad, asking how they're supposed to go on after someone they love broke it off with them. But it's not that slow. It's a bop with sad lyrics, basically. Maybe one day fans can get a collaboration between Little Mix and Harry Styles. Fans will not breathe if that happens.