Does Jeff Goldblum Have a Stutter?
Actors like Jeff Goldblum created memorable performances for people to remember for decades. Goldblum has multiple notable roles under his belt, and fans still quote his characters. The father of two has no trouble finding acting gigs to keep himself busy.
Anyone who has seen Goldblum's work over the years may have noticed how he talks. Specifically, it sounds as if the actor is mumbling or stuttering. Does Goldblum have a natural stutter?
Jeff Goldblum's most iconic roles in his career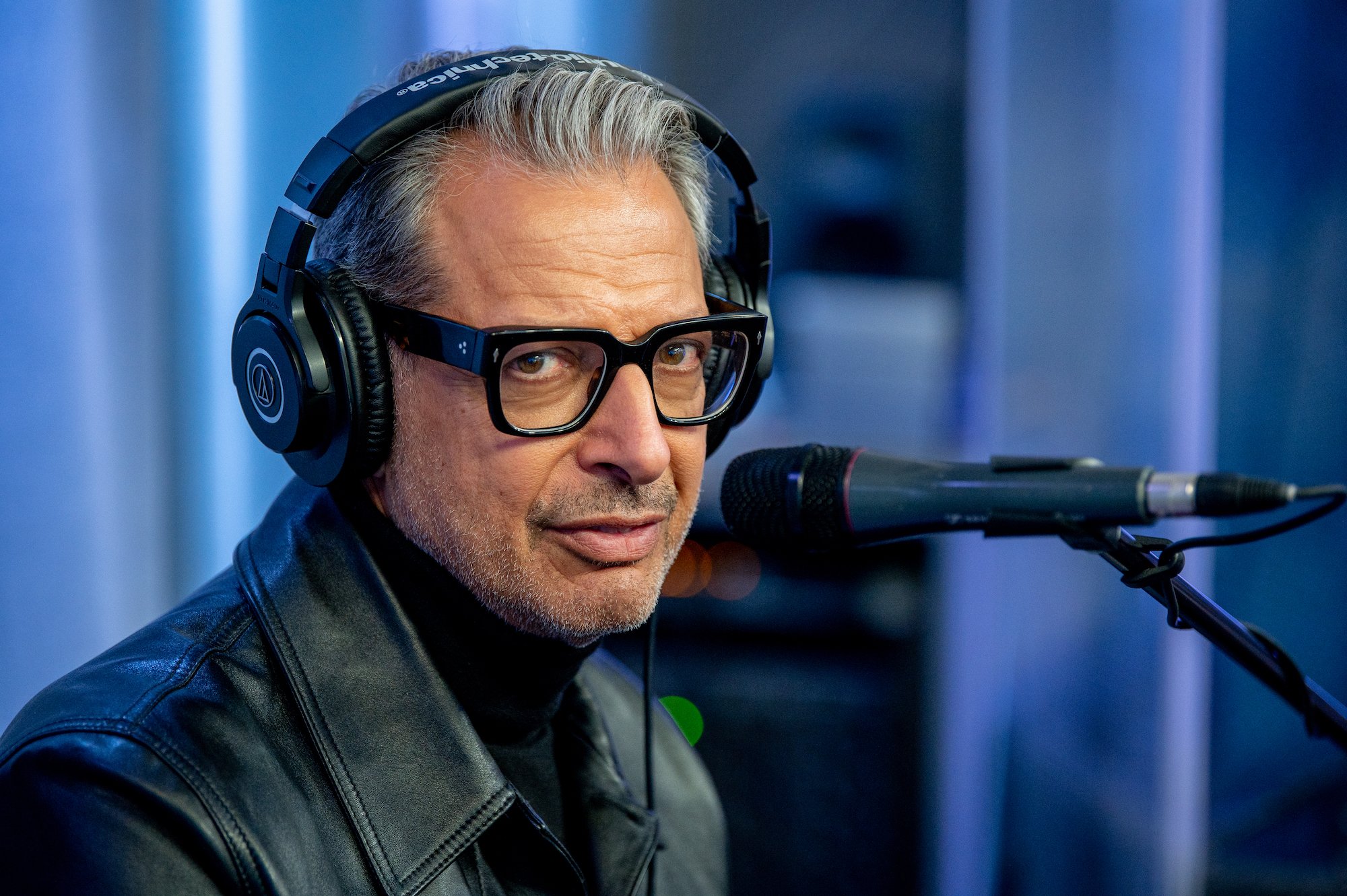 Goldblum was born on October 22, 1952, in Pennsylvania. During his childhood, he lived in the suburbs near Pittsburgh. Goldblum grew up in a Jewish family and had a few siblings. He moved to New York City in his late teens to work on the stage as an actor.
Later, Goldblum made his debut on Broadway in the production of the musical Two Gentlemen of Verona. After appearing in some plays, he moved to film and television. For most of the star's career, he has acted in many iconic roles. The 80s sci-fi film The Fly transformed Goldblum's character from a human into a giant fly creature.
Another notable performance is when Goldblum starred as a scientist named David Levinson in Independence Day. He would reprise his role in the 2016 sequel. In the blockbuster hit Jurassic Park, the actor portrayed Dr. Ian Malcom. Fans know the character for his iconic line, "Must go faster, must go faster."
In the latter half of Goldblum's career, he starred in Thor: Ragnarok. His role was that of an antagonist named The Grandmaster. The character had some humor to him as well as a bit of Goldblum charm.
Does Jeff Goldblum have a stutter or something else?
One thing that people have noticed about Goldblum is his distinct voice. Specifically, it almost sounds as if the star has a stutter. Fans have to wonder if Goldblum does have it or not. He provided an answer to the question a few years ago when reading some of the most asked questions about him.
In a video by WIRED, Goldblum's first reaction was to laugh. He responded to the Google search by saying he does not have a conventional stutter. He explains that he tends to fumfer often before moving on to the next question.
"That's an affectation of my own making. Not an involuntary 'n-n,'" Goldblum stated.
Essentially, his fumfer is a form of speech that is not natural to him. According to the Urban Dictionary, fumfering is when a person mumbles or mutters. Goldblum is mumbling in a way that makes his characters stand out.
Jeff Goldblum's musical talents and voice work
When Goldblum's voice becomes the primary focus, fans are less likely to hear him mutter. In the WIRED video, viewers can listen to him sing for a bit. Believe it or not, the actor is a talented musician. He often plays jazz, but it is mainly as a hobby instead of a career.
Sometimes, Goldblum sings while he plays the piano. He is able to change notes and make his voice sound smooth for his performances. Other than music, the star has done voice work for video games and films. He portrayed Aaron in the animated film The Prince of Egypt.
In 2018, Goldblum played Duke in Isle of Dogs. Recently, he played the villain in The Boss Baby: Family Business. He made his voice acting work for projects, like Isle of Dogs, reflect his organic inflection. People would hear how Goldblum naturally talks instead of his fumfer.
RELATED: 'Jurassic Park': Jeff Goldblum Nearly Lost His Role to a Rising Comedy Star