Does Jimin From BTS Wear Glasses?
Each of the BTS members has a unique sense of style and Jimin is no exception. Hair, makeup, jewelry, and outfit aside, this idol sometimes sports colored glasses, clear glasses, and even colored contacts. 
Does Jimin need prescription glasses? Here's what we know about this performer and the other BTS members.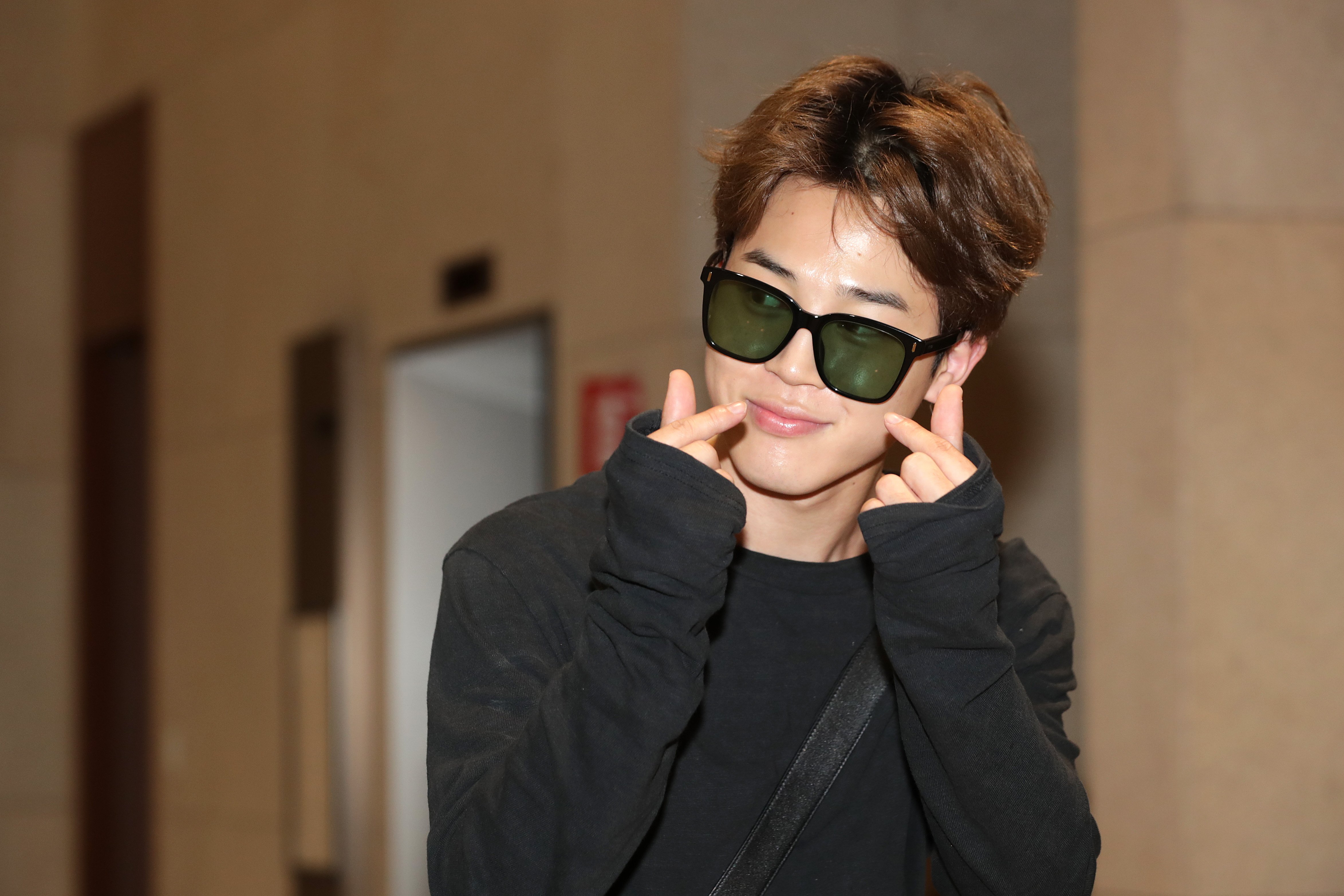 Jimin is one of the singers in BTS
He's BTS' "Resident Prince Charming." Sometimes called "Chimmy" by fans, Jimin appears alongside RM, Jin, Suga, J-Hope, V, and Jungkook singing and dancing for award-winning BTS songs like "Dynamite" and "Boy With Luv." 
He's also had a role in the writing process for the group, earning credit for songs in addition to members like Suga, RM, and J-Hope. Aside from his singing and dancing, Jimin is known for his bold and iconic fashion choices, whether that be his statement jewelry, his hair colors, or the glasses that he wears on occasion.  
Does Jimin wear prescription glasses?
He wears everything from colored contacts to oversized glasses. Sometimes, while walking the red carpet or hanging out on a V Live with fans, Jimin sports those lenses. Part of the reason is for the prescription, however, Jimin also wears glasses for fashion purposes. 
"I sometimes get inspired by BTS stage [garments] and often get some styling ideas from other BTS members," Jimin said of his fashion inspirations during an interview with Paste Magazine. "It really depends on how your day goes."
Jimin isn't the only BTS member who wears glasses for fashion and, sometimes, for function. According to fans on Quora, most of the BTS members do need prescription glasses. Jin, RM, Suga, Jimin, Jungkook, and V often wear contacts while in public to improve their vision. 
While some fans state that J-Hope does need prescription lenses, and he does wear glasses on occasion, it's unclear if the member needs the contacts/glasses for vision purposes. He has not confirmed if he needs a prescription. 
The BTS members are known for their fashion, as well as their music
Whether it be with their hair, their accessories, or their outfits, the BTS members are each known for their unique sense of style. That includes Jimin, who's sported everything from pink and lavender hair to bellbottom pants. 
When they're filming music videos, the outfits of these performers often match the theme of the song. For "Boy With Luv," that meant pastels. For "Black Swan," that meant all-black outfits and a change to all-white outfits. 
"Music and fashion complement one another when combined," another singer in the group, Jungkook, said during the same Paste Magazine interview. "You feel way different before and after watching a video of a song. It is similar to such [an] experience."