Does Kate Middleton Play Any Sports?
Kate Middleton is often complimented on her fashion sense, style, and overall glamour. But there may be another side to the duchess we don't see as often.
The royal family isn't always known for their rough and ready attitude towards outdoor activity, but Kate Middleton, the Duchess of Cambridge, is working hard to change that. Middleton has broken the stereotype of a prim and proper princess by getting involved in a wide variety of sports, including everything from boating to soccer.
Long before she married into the family, Middleton and Prince William, her future husband, bonded over their mutual love of sports and the outdoors.
What sports do Prince William and Kate Middleton play together?
Kate Middleton was born in 1982, to an upper-middle-class family. From an early age, she learned the value of staying healthy and active, and Middleton, along with her sister and brother, participated in many family sports together. When she attended St. Andrews University, she met Prince William, and the two quickly discovered that they had more in common than one might anticipate.
Although he was born into royal circumstances, Prince William was raised by his mother, Princess Diana, to participate in "normal" activities, like camping and soccer. Kate Middleton and Prince William were first photographed as a couple during a ski trip to Switzerland in 2004, and it kicked off a series of trips and sporting activities that the two would enjoy together. In addition to skiing, Middleton was an excellent student athlete, and was involved in rowing, swimming, and tennis – and soon after she met Prince William, she started to become more interested in rugby, the young royal's sport of choice.
Does Kate Middleton stay active these days?
Although the Duchess of Cambridge's days are much fuller these days, with royal engagements and three young children to take care of, she still takes time to stay involved in sporting activities. She has been photographed getting hands-on with archery competitions and by all accounts, excels at any sport that she tries her hand at.
Although the royal family's social media accounts do share some moments, the paparazzi are able to capture a great many more, and through the years, Kate Middleton has been photographed playing ping-pong, hockey, cricket, volleyball, and basketball. Even though she is often dressed to the nines for her royal duties, high heels and a designer gown don't often stop Kate Middleton from getting on the field – the future queen isn't afraid to play in the highest heels and never seems to lose her balance.
Prince William and Kate Middleton are both very involved parents, especially by royal family standards, and where many parents of their social status might rely on nannies to play with their children, they prefer to get down to their level and interact one-on-one. This includes their approach to sports and the proud parents have made it clear that they would love for their children to share their interest in sporting activities. 
What does Kate Middleton eat?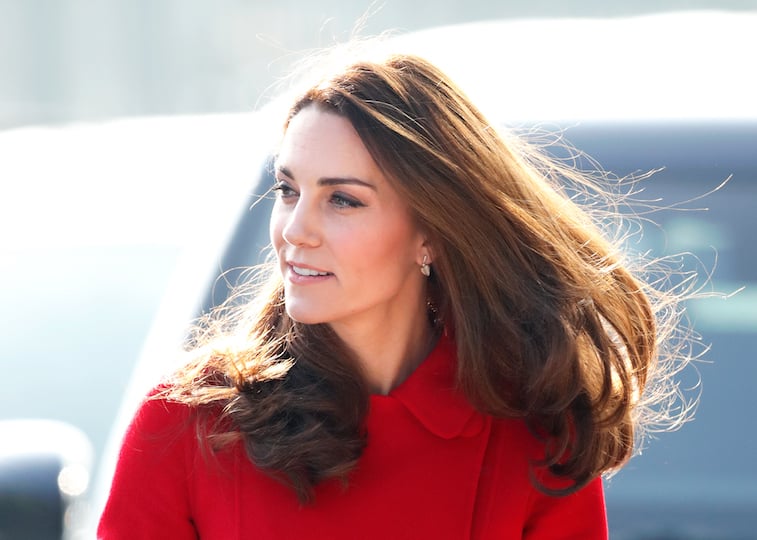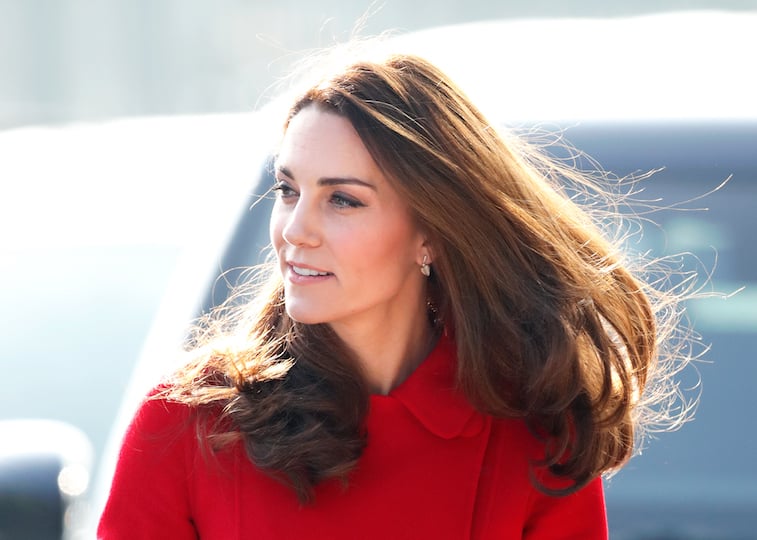 In addition to staying active, Kate Middleton keeps fit by sticking to a healthy diet. Reportedly, she tends to stick to a low-carb diet, which includes lots of fruits and vegetables. However, she isn't afraid of indulging in some of her favorite treats, including a huge Christmas breakfast spread, especially around the holidays. Although the duchess battled extreme morning sickness during each of her three pregnancies, she was able to overcome it and to lose her pregnancy weight shortly following the births of her children. 
Kate Middleton is the picture of a modern royal – and has actively been redefining what it means to be a member of the royal family ever since she first popped into the public eye. It's sure that she and her husband will pass their healthy habits down to their children, as well as to their nieces and nephews.