Does Kim Kardashian Have a High School Diploma?
While just about every aspect of Kim Kardashian's life has made headlines — from her shoes to her divorce from Kanye West — her education has been getting a lot of attention in recent months.  
Unlike her younger siblings, Kardashian didn't become famous with every moment of her life televised until she was a young adult, so fans didn't get a chance to see what kind of student she was in high school. Recently, though, Kardashian has been open about her career ambitions and garnered both support and criticism when she stated her plans to become a lawyer. What do we know about Kardashian's educational achievements leading up to this lofty goal? 
Kim Kardashian has a thriving and successful career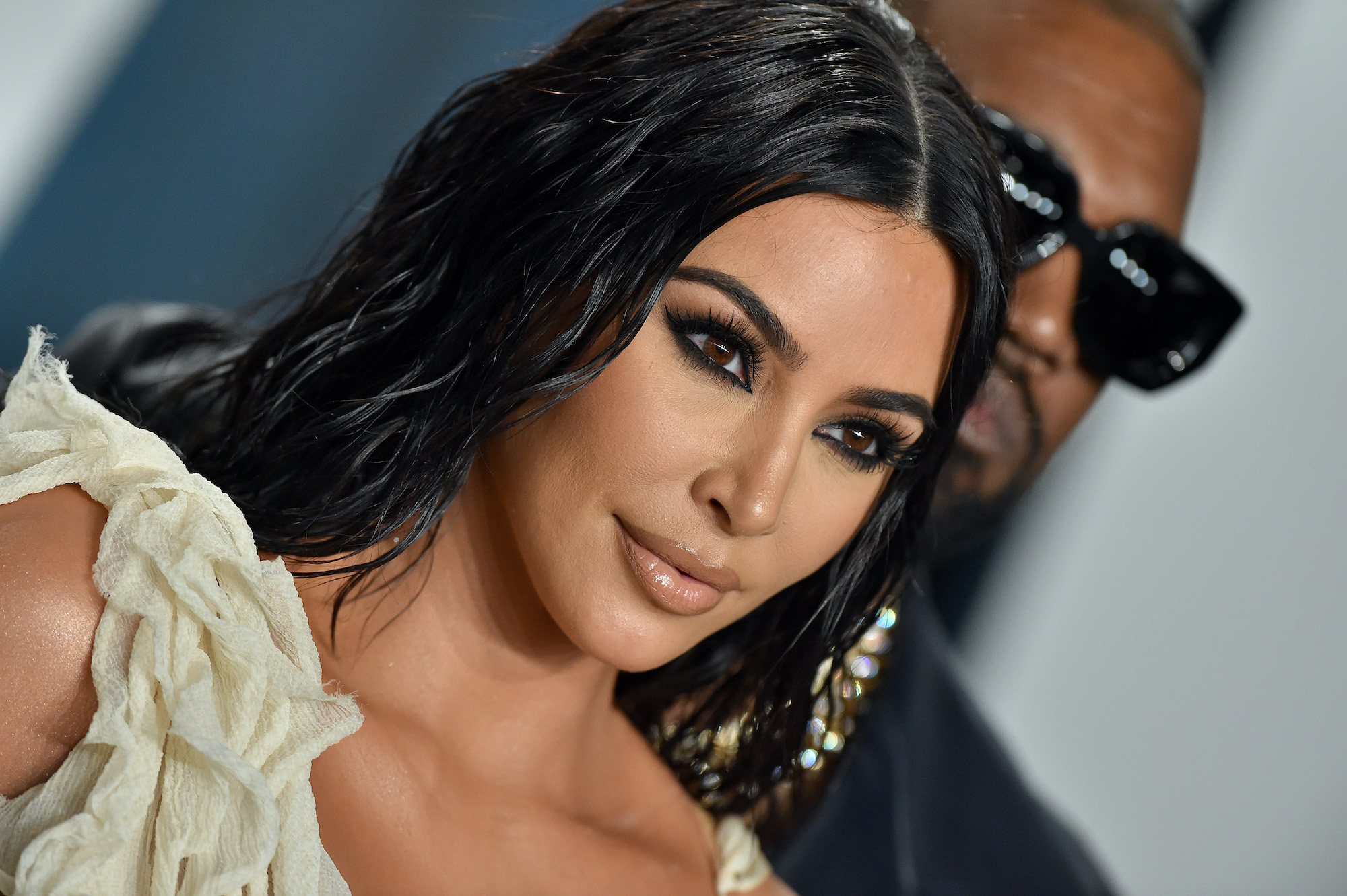 Say what you will about Kim Kardashian (you wouldn't be the first), but there's no denying that the reality TV star has a unique understanding of how to market herself and build a brand through social media. Kardashian was at the forefront of her family's rise to fame, and for many years she was the most recognizable of her famous sisters. 
As she built a legacy upon that stardom, she went from making paid appearances at clubs to posting sponsored Instagram posts to owning her own businesses. Today, Kardashian is ranked as the richest of the Kardashian-Jenner sisters, and Forbes has listed her as a billionaire. This status came after she sold off a 20% stake in KKW Beauty. The deal with Coty netted Kardashian a smooth $200 million and put her over the billionaire threshold. 
Kim Kardashian did not earn a college degree
With every moment of her life in the spotlight, it's expected that fans want to know more about Kardashian's education. Interestingly, she may be the richest of her sisters, but she is not the most educated. That honor goes to Kourtney Kardashian. After graduating from the prestigious Marymount High School (an all-girls Catholic school), Kourtney Kardashian attended first South Methodist University in Dallas and then the University of Arizona. She received a Bachelor's of Arts in theater. 
Kim Kardashian and the rest of her sisters each have high school diplomas. Kim Kardashian earned hers the traditional way though it's reported she sometimes struggled with coursework. According to Hello!, she attended Marymount High School like her big sister. Kylie Jenner, on the other hand, was homeschooled for part of her education — perhaps because Keeping Up with the Kardashians had thrust her so fully in the spotlight as a teen. 
Kim Kardashian's law school ambitions may be out of reach
People laughed when Kim Kardashian, with only a high school diploma and a reputation for rising to fame on reality TV, announced that she was going to be a lawyer. Her plan, however, was solid — at least from a logistical standpoint. In the State of California, residents are not required to attend law school to practice law. They need only pass the bar exam. In addition, participants must practice law with a licensed attorney in an internship to fully earn their lawyer status. 
This unusual method to becoming a lawyer takes four years (rather than the usual three). After the first year, participants have to take an exam colloquially known as the "baby bar." In a recent episode of KUWTK, Kardashian revealed that she did not pass her baby bar exam, deeming it "harder, I hear, than the official bar." 
She needed a score of at least 560 to pass. She received a 474. "I spent six weeks straight—10 to 12 hours a day—studying," she explained. "And it was so important for me to take this. To not pass, [it] gets your spirit down."
At this point, Kardashian sounds like she may be rethinking the career path, noting that she spent hours away from her children to prepare for the exam. 
RELATED: The Kardashian Kids With College Degrees Have the Lowest Net Worths