Does Kim Kardashian West Still Support Kanye West's Presidential Campaign?
When Kanye West announced on Twitter that he was running for president in the November election, Kim Kardashian West was one of the first people to show her support for the rapper's political ambitions.
However, many are now wary of the reality star's support for her husband, especially after rumors of divorce surfaced online.
While the Wests have allegedly been making strides to save their relationship and are now in a much better place, we can't help but wonder, does West still have his wife's support as he continues his run for the presidency?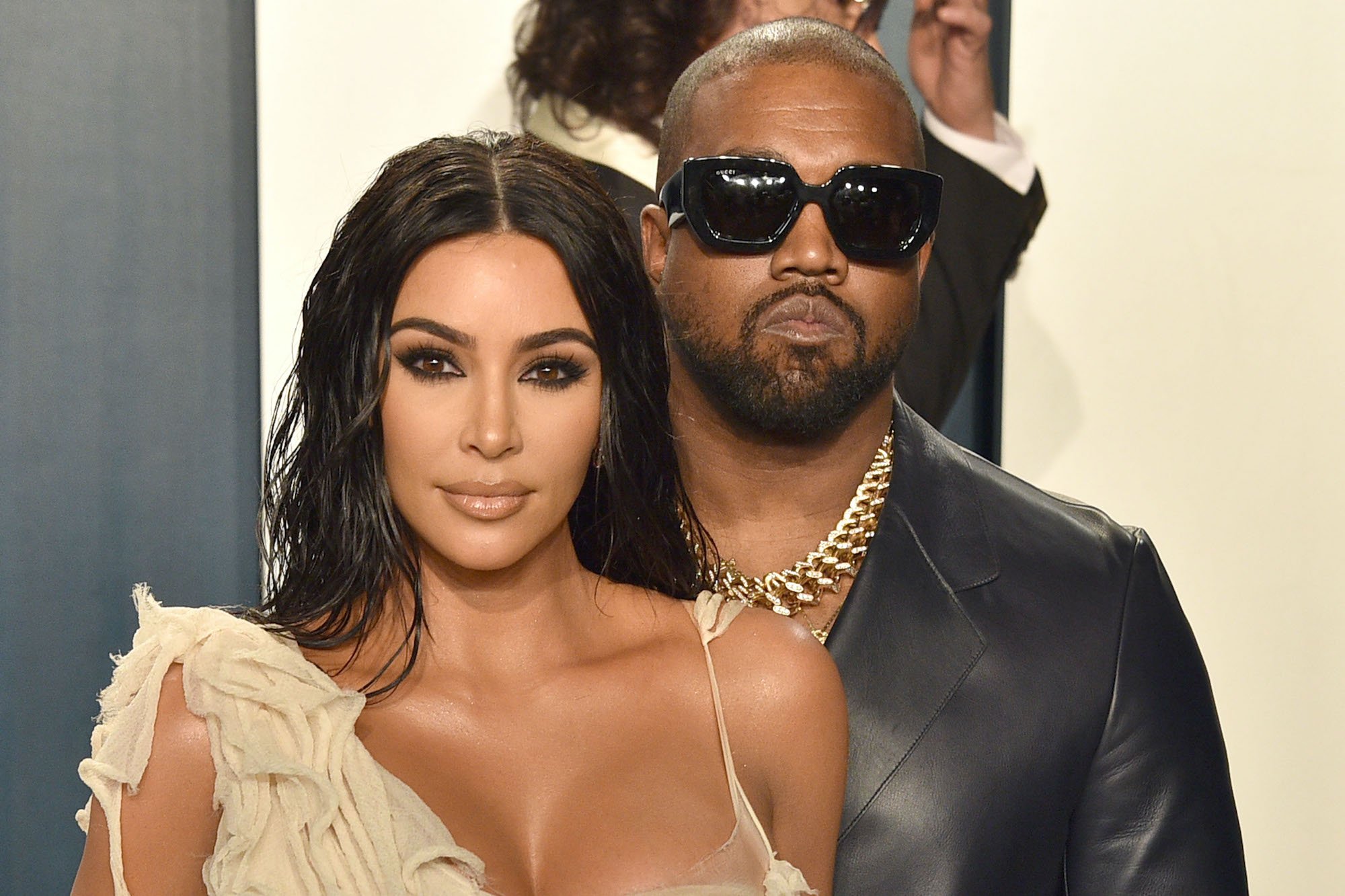 Kim Kardashian and Kanye West's reported marriage problems made headlines in July 2020
The drama first kicked off on July 19, 2020, when West held his very first presidential campaign in South Carolina. During the event, the rapper revealed that he and Kardashian West considered aborting their eldest daughter North.
Though West's comment took many by surprise, it left the reality star "upset." According to sources, the KKW Beauty mogul wasn't thrilled that her husband revealed such personal information. They also claimed that the couple's relationship had started to deteriorate due to West's remarks.
While Kardashian West didn't comment on the state of her marriage at that time, the "Selah" rapper seemingly confirmed that he and the reality star had been going through a rough patch lately. Following his rally, West took to Twitter and made a string of shocking claims.
One of which was that he had been trying to divorce the mother of his children since 2018.
"I been trying to get divorced since Kim met with Meek at the Warldolf for 'prison reform,'" he wrote in a now-deleted tweet. In addition to that, West also accused Kardashian West of trying to "lock him up" and have doctors attempted to "5150 him" at his Wyoming ranch.
After days of silence, Kardashian West released a statement on Instagram, implying that West had been struggling with bipolar disorder before asking the world to show compassion.
Kim Kardashian and Kanye West are living apart but still spending quality time together
On July 27, Kardashian West flew out to Wyoming to visit West at his ranch. Upon her arrival, the reality star was seen crying as she and the rapper conversed inside his car.
A day later, Kardashian West was seen leaving the ranch without her husband. While many speculated what the couple could have possibly talked about in the car, a source later told People that the Wests had had a heated conversation about their future together.
"She isn't getting back what she needs from Kanye," the source shared. "She was to the point that she flew to Cody to basically tell him their marriage is over and to say goodbye."
After that, many were convinced that a divorce announcement was on the horizon. However, West eventually offered his wife an apology via Twitter.
In early August, insiders revealed that the couple had traveled to the Caribbean with their four kids to "focus" on their marriage.
Later that same month, the A-listers took a week-long family trip to Colorado in an attempt to breathe new life into their marriage.
Where do Kim Kardashian and Kanye West currently stand in their marriage?
Following their trip to Colorado, the Wests returned home — but not to the same property.
According to People, West flew back to his Wyoming ranch while Kardashian West headed to Los Angeles. While they are in a much better place in their marriage, insiders revealed to the outlet that the pair are choosing to live apart for the time being.
"Kim still seems focused on making her marriage work," the source shared. "She is pretty quiet about her exact plans for the future, but for now she seems okay with Kanye living in Wyoming. He is moving ahead with the presidential campaign. This is a decision that no one can change his mind about."
As for where their relationship stands today, Kardashian and West are continuing to work on their marriage. But despite doing so while still living apart, it's been reported that the couple is "doing well."
"Kim and Kanye are doing well," a separate source recently told People "Kanye is in a better mental state. Their marriage still needs work, but Kim is getting across to him. He is not shutting her out and wants to be with his family."
Does Kim Kardashian still support Kanye West's presidential campaign?
Though Kardashian West is not "very happy" about West continuing his presidential campaign, insiders claim that she still supports his aspirations as she wants him to do "whatever makes him happy."
"Kim continues to be incredibly patient and understanding about Kanye's desire to run for president," the source says. "She just wants to get through the next few months peacefully. She is kind of standing back while Kanye does whatever makes him happy."
Let's hope KimYe can keep this positivity going!