Does Kylie Jenner Believe in Past Lives?
Kylie Jenner, like many people around the world at present, is self-quarantining. The coronavirus (COVID-19) pandemic is affecting thousands in the United States and in an attempt to try and control the spread of the virus, experts have recommended that everyone who can should isolate themselves in their home for the foreseeable future. Jenner has shared status updates with her fans over the past few days, reinforcing how important it is to practice social distancing for the health of the elderly and the immunocompromised. It seems likely that she could be catching up on some reading while sequestered inside her palatial California home. Earlier this year, Jenner shared the book she is currently reading with her followers, and it has everyone wondering whether or not the young social media star is deeper than she might seem on the surface.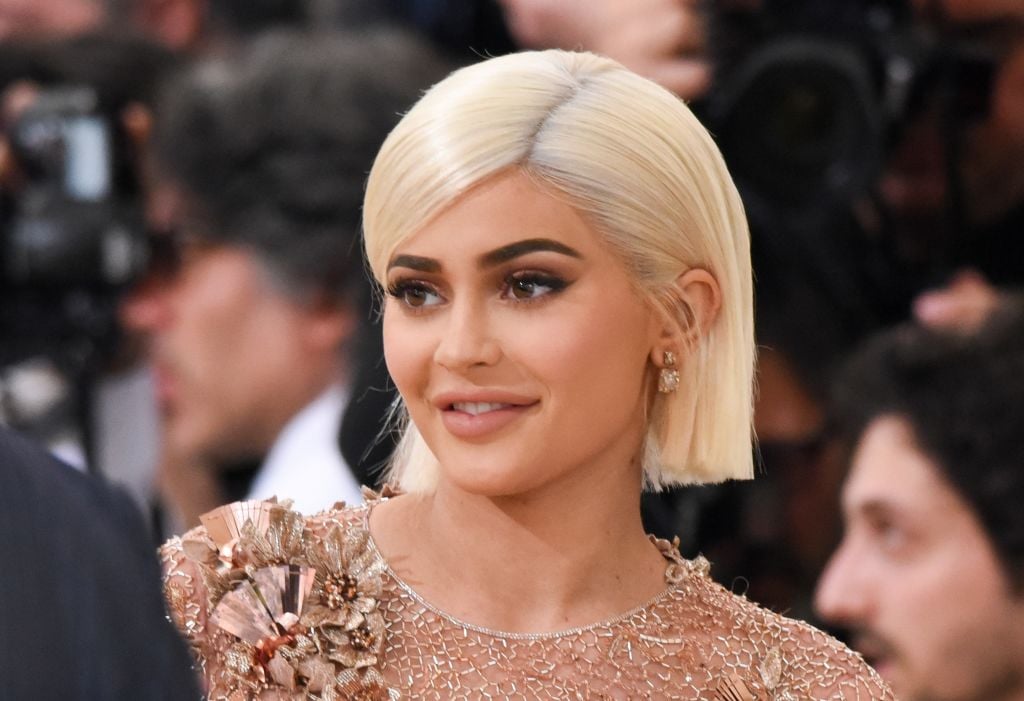 Who is Kylie Jenner?
Kylie Jenner was born in August 1997 and raised in an affluent suburb of Los Angeles, California. Jenner has a large family, including many half-sisters and half-brothers, and a multitude of cousins. Jenner was skyrocketed to fame in 2007, when she was featured, along with her family, in the reality show Keeping Up with the Kardashians.
As a teenager, Jenner started receiving a great deal of scrutiny for her evolving appearance. Jenner eventually copped to getting lip fillers to enhance the shape of her lips, and although she received some criticism for her love of mature makeup and clothing, she continued on her path. Jenner founded Kylie Cosmetics in 2015, and in short order, the business became incredibly successful. These days, Jenner primarily works on her makeup brand and spends a great deal of time with her family, including her young daughter, Stormi Webster.
What religion is Kylie Jenner?
To many, Kylie Jenner might not seem like an obviously religious person. Still, she was raised in a religious home. Reportedly, she attended church on a regular basis, along with her mother, Kris Jenner, and the rest of the Kardashian-Jenner family. While Jenner hasn't opened up about what specific denomination she aligns herself with, she likely attended a Catholic or Presbyterian church.
It is also worth noting that Kris Jenner is the co-founder of a church, known as the California Community Church. Although it has caused some controversy, it does go to show that the family, in general, has a real interest in religion, as well as many different facets of spirituality. Although Kylie Jenner rarely speaks out regarding her personal religious beliefs, she might have given a clue as to her interests when she shared the cover of one of her favorite reads on social media.
Kylie Jenner is reading a book about past lives
Kylie Jenner is on lockdown and is likely spending some of her time playing with her daughter as well as catching up on some reading. In January, Jenner shared that she was reading the book Many Lives Many Masters. The bestselling book is a study on past-life therapy, written by a psychotherapist named Dr. Brian Weiss. The book, which is a New York Times bestseller, clearly spoke to Jenner, and as her snapshot revealed, she was nearly halfway through the book at the time.
Kylie Jenner hasn't shared any of her favorite books in the past few weeks, but she has been very clear on one point – that she believes it is vital for her fans of all stages to stay inside for the safety of all. Perhaps in the coming days, Jenner will share some of her favorite indoor activities and more of her top reads.