Does Kylie Jenner Call Travis Scott by His Stage Name or Real Name?
Those who follow the Kardashians know all about Kylie Jenner and Travis Scott. The couple has been on and off for years, and they even have a child together, Stormi Webster. Many who enjoy Scott's music are also aware that his real name is nothing like his stage name, too. And it makes many wonder what Jenner calls Scott when no one's around.
So, does Jenner call Scott "Travis," or his real name? Here's what we gathered.
Travis Scott's real name isn't anything like this stage name
While "Travis Scott" sounds like it could be the rapper's birth name, such is not the case. He was born Jacques Bermon Webster II, and his stage name is actually an ode to his uncle. Scott told Grantland back in 2014 that his favorite uncle was named Travis Scott, and he wanted to take on that persona to be more like him.
"My uncle's name is Travis. He was like my favorite uncle," Scott explained. My favorite relative. I looked up to him and sh*t. … He played golf and sh*t. He just had swag." Scott then added that his uncle was also known for making "good business decisions," which is another aspect of him that he admired.
Scott has quite a backstory as well. He grew up in Houston, Texas, with his grandmother for several years before moving in with his parents. Unfortunately, he didn't have a good relationship with his parents, as he dropped out of school to pursue a music career. But they all seem to be on better terms now.
What does Kylie Jenner call him?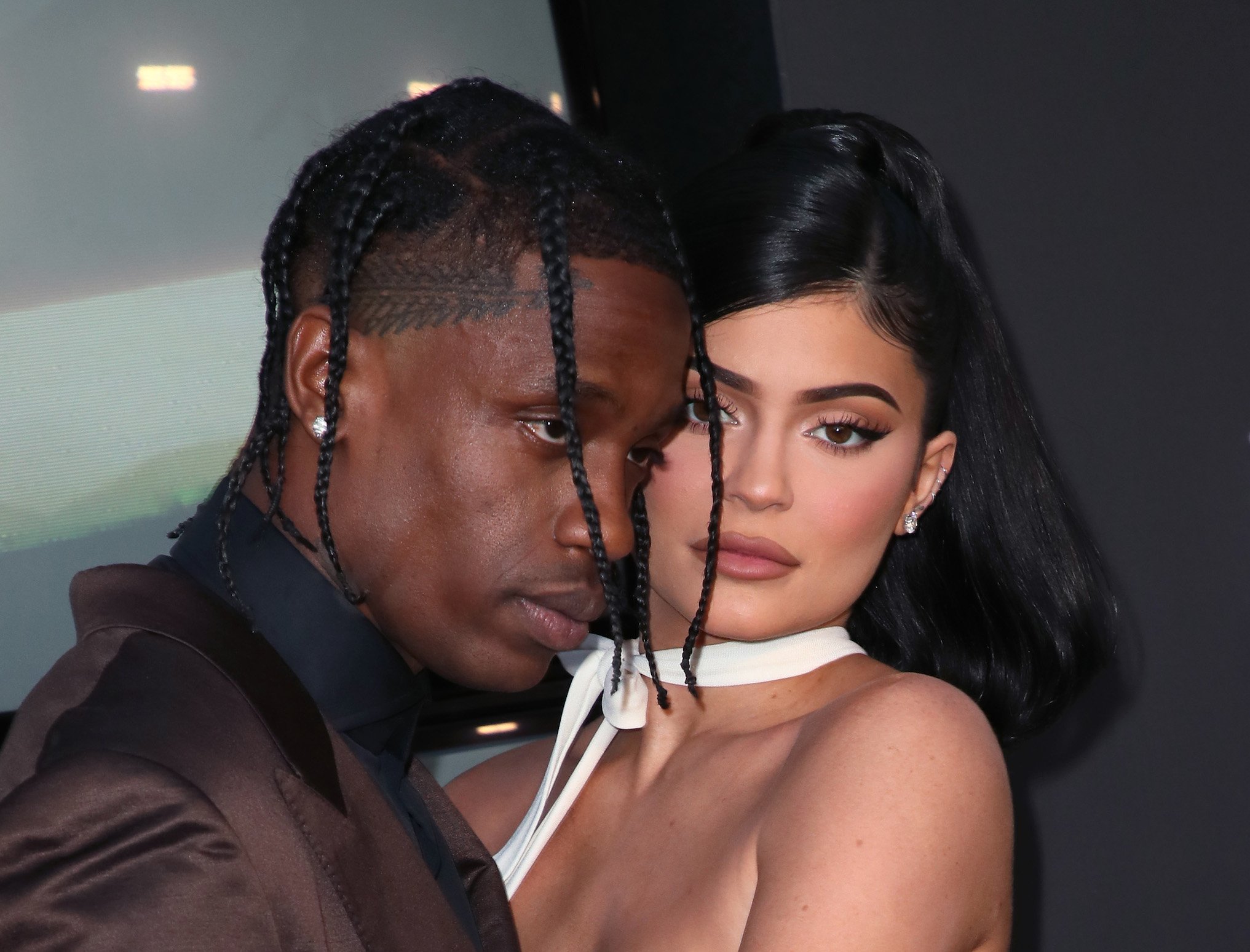 So, with "Travis Scott" being Scott's stage name, what does Jenner call him? The two first met back in 2017, and Scott was established enough by then to go by his stage name. And it seems it stuck, as Jenner refers to him as "Travis" in interviews.
Back in September 2019, Jenner appeared on The Ellen DeGeneres Show with her mother to talk about Jenner's birthday gift, which was a trip to Europe on a boat.
"So, that was your birthday gift, that you were on a boat?" DeGeneres asked. "And you just spent the whole time on the boat with the whole family, or who went?"
To that, Jenner answered, "I had five of my friends. And then Travis was there, Stormi was there." This seemed to confirm that Jenner calls her daughter's father "Travis" and not "Jacques."
Their daughter, Stormi, took his real last name, Webster
While Jenner may call Scott by his stage name, it seems their daughter, Stormi, took his real last name. Stormi's last name is Webster, according to Elle. And the name was first announced on Jenner's Instagram. As for a middle name, it doesn't look like Jenner gave her daughter one.
Fans may have been confused at first by the "Webster" last name, but it should all make sense now. And if Jenner and Scott continue to have more children (which many fans think is a definite possibility), we're sure the parents will follow suit with the same last name again.
We may never know exactly what Jenner calls Scott in private, though, so there's definitely a chance she calls him by his real first name despite how it appears in the press. But there's also a good chance we may never find out.
Check out Showbiz Cheat Sheet on Facebook!