Does Megan Thee Stallion Have Any Siblings?
See whether Megan Thee Stallion has any siblings and how her parents inspired her when she was younger.
Rapper Megan Thee Stallion's home life significantly impacted who she is as a megastar today.
The 25-year-old Houston native catapulted to fame in 2019. After spending several years trying to get noticed in the music industry, she was discovered by Carl Crawford and produced hits like "Big Ole Freak." Her personality on social media soon resonated with her fans, as she popularized the phrase and hashtag, #HotGirlSummer." Megan has also collaborated with artists like Nicki Minaj, Beyoncé, and Cardi B within her first two years of fame.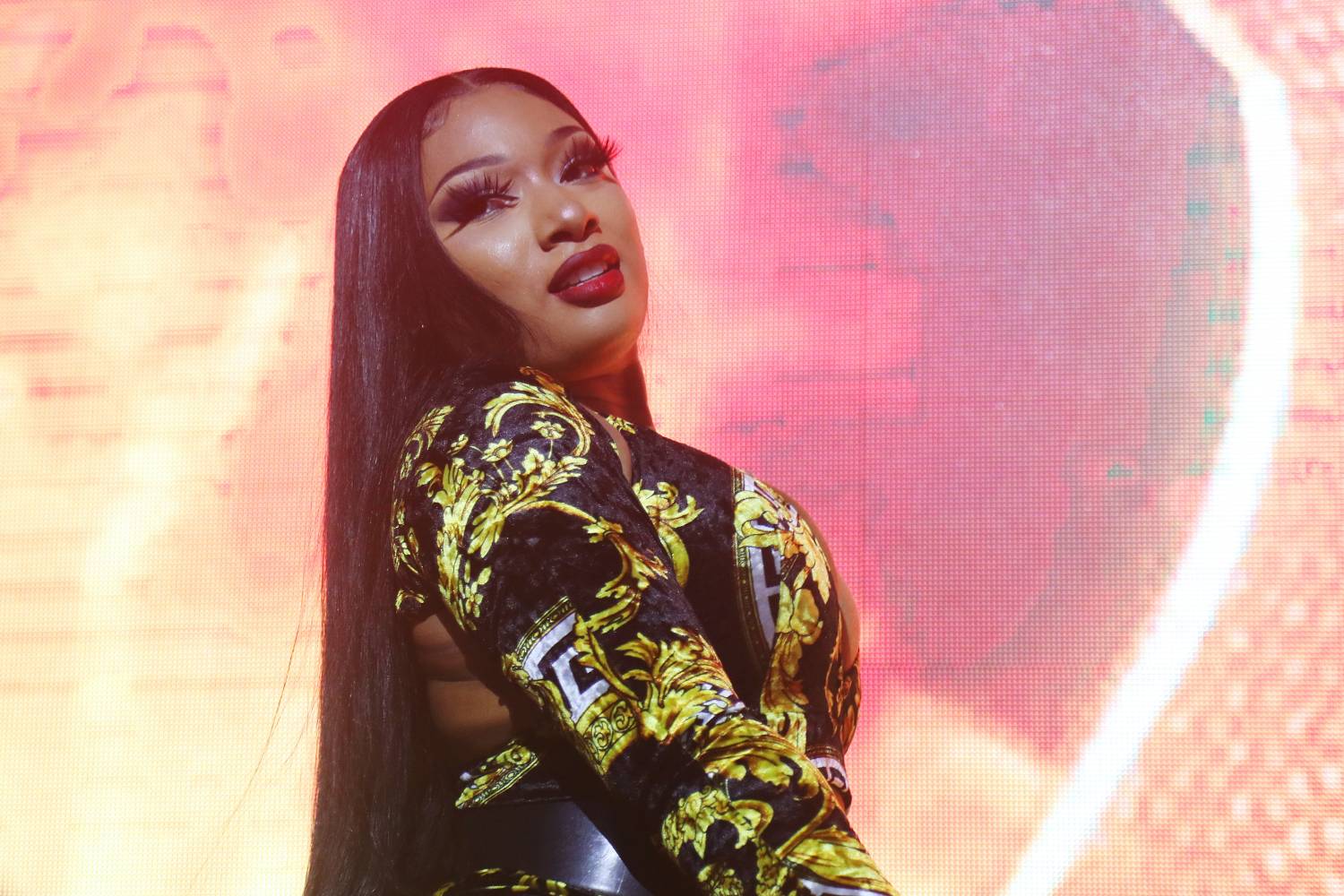 While Megan reached a massive amount of popularity quickly, she knew she could be successful. She often talks about how her parents inspired her.
Although she had a strong relationship with her parents, fans of the star might wonder whether she has any siblings who look up to her achievements.
Megan Thee Stallion is an only child
Megan Thee Stallion was born Megan Pete on Feb. 15, 1995. She was born to parents Holly Thomas, a bill collector by day and a rapper at night, and Joe Pete, who Megan called a "hustler." Megan shared with Marie Claire in April 2020 that her father was in jail for the first eight years of her life.
During her father's prison sentence, Megan told Variety that her mother and grandmother primarily raised her. Without any siblings around, Megan said she had to find ways to entertain herself while her guardians were at work. Her time alone would soon foster her current stage name, as she would perform as her alter ego at home. 
"I just found ways to keep myself entertained," Megan recalled. "Dancing in the mirror, listening to music loud, trying on anything I wanted to wear in the closet. I was always in my own little world and just acted like that everywhere I went. And growing up in Texas, it's so hot, I never even realized anyone else dressed like me until I went to a show and I saw other girls in booty shorts, bikini tops, and cowboy hats."
Megan Thee Stallion said she was raised by 'sassy, smart and strong women'
Although Megan didn't have any siblings around in her early years, she credits the women in her life for shaping the confident woman she is today. Seeing her mother work to provide for them while working on her music made Megan want to be a rapper. Megan would soon follow in her mother's footsteps as she juggles her massive career while pursuing a bachelor's degree in health administration from Texas Southern University. 
Megan said watching the women in her life be independent and robust was something that she wanted to take in. She said they also impacted how she views her romantic relationships. 
"They were all polite Southern women, but so sassy, smart and strong: 'You don't need a man to do anything for you,'" Megan said. "Because they put that in me, nobody can tell me the opposite: 'My mom told me I was great, so that must mean I'm great!'"
Megan Thee Stallion has fond memories of growing up with her parents
When Megan was 15 years old, her father, Pete, died. Before his death, Megan said he played an active role in her life, and she often memorializes him on social media. She said she loved his style and swagger growing up. 
"I thought my dad was the coolest man on the planet. He was so clean and so gangsta," Megan said. "He would pick me up from school, and I remember riding around with my dad, feelin' cool."
In March 2019, Megan shared on Instagram that her mother, Thomas, died from brain cancer. Thomas was Megan's manager until her death, and Megan told Vibe Magazine that her mom was the first to introduce her to rapping. She said she would watch her mom in the studio and used the sessions to create her rhythm. However, she shared she would also hide that she was writing from Thomas at first out of fear that their ideas would clash. 
"Sometimes when we're in the studio, I get her so hyped that she's like, 'Megan, I'm about to get in the booth and come out with another mixtape," she said. "I don't think that will happen because we bump heads, and we would definitely bump heads trying to write together."