Does Oprah Winfrey Have Any Children?
As the first Black female billionaire, Oprah Winfrey lives much of her life under a microscope. Though she's been an open book about her impoverished and difficult childhood as well as other things she's faced, there have been many questions about how she feels about marriage and children.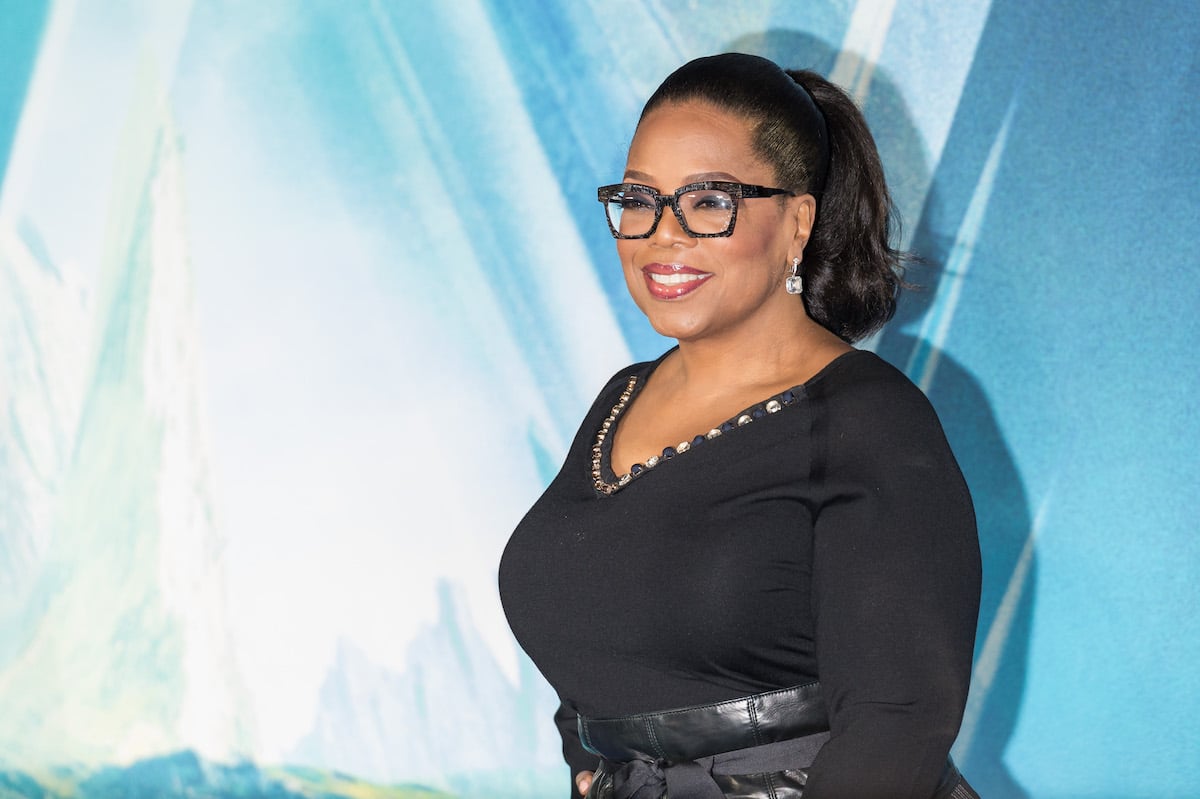 Oprah Winfrey got pregnant when she was 14
While her mother worked long hours as a domestic, Winfrey was sexually abused by family members. Though she lived with her father briefly, things got worse when she returned to her mother's home.
"I started acting out my need for attention, my need to be loved," Winfrey told  Washington Post. "My mother didn't have the time. She worked every day as a maid. … I was smart and my mother, because she didn't have the time for me, I think, tried to stifle it."
When she was 14, Winfrey got pregnant, but the baby died after premature birth. Her father encouraged her to turn the traumatizing experience into something positive. He pushed her to excel academically.
The talk show icon encourages her father with "saving her life."
Oprah Winfrey says 'The Oprah Winfrey Show' impacted her decision not to have children
Obviously, the trauma of birthing and losing a child so young had a major impact on the 67-year-old. But she also says that 25 seasons on The Oprah Winfrey Show also solidified her choice to be childfree.
 "At one point in Chicago, I had bought an additional apartment because I was thinking, 'Well, if we get married, I'm going to need room for children,'" she told People. However, her job gave her a new perspective. She revealed,
I realized, 'Whoa, I'm talking to a lot of messed-up people, and they are messed up because they had mothers and fathers who were not aware of how serious that job is I don't have the ability to compartmentalize the way I see other women do. It is why, throughout my years, I have had the highest regard for women who choose to be at home [with] their kids, because I don't know how you do that all day long, Nobody gives women the credit they deserve.
Oprah Winfrey treats the girls at her Leadership Academy like her children
Winfrey has always understood the impact of education. Despite her own troubled childhood, her father was especially strict when it came to her academics. By the time she was 19, the legendary journalist had earned a job with a CBS-affiliated news station and became the first Black female co-anchor in Nashville.
The OWN Network creator has wanted to pass down that legacy to young girls. In 2007, she opened the Oprah Winfrey Leadership Academy for Girls, a school that uplifts impoverished and orphaned girls in Africa. Not only is tuition cost-free, but the school also provides food, clothing, and other essentials.
Winfrey is very close to the girls at her school. She is like a mother to them, and a few of them have even been quarantined with her at her Santa Barabara estate when their universities shut their doors amid the coronavirus (COVID-19) pandemic. It looks like Winfrey has the life that she wants.