Does 'Outer Banks' Star Chase Stokes Surf in Real Life?
Learn more about 'Outer Banks' star Chase Stokes and if the actor surfs in real life.
Mystery, a treasure map, culture clashes, and impossibly attractive, sun-kissed teenagers form the premise of the Netflix series, Outer Banks. Described by some as Scooby-Doo revisited, the popular show purports to take place in the best surf region on the east coast. Does series star Chase Stokes really know how to surf? Here's what we know.
Is the surfing in 'Outer Banks' real or not?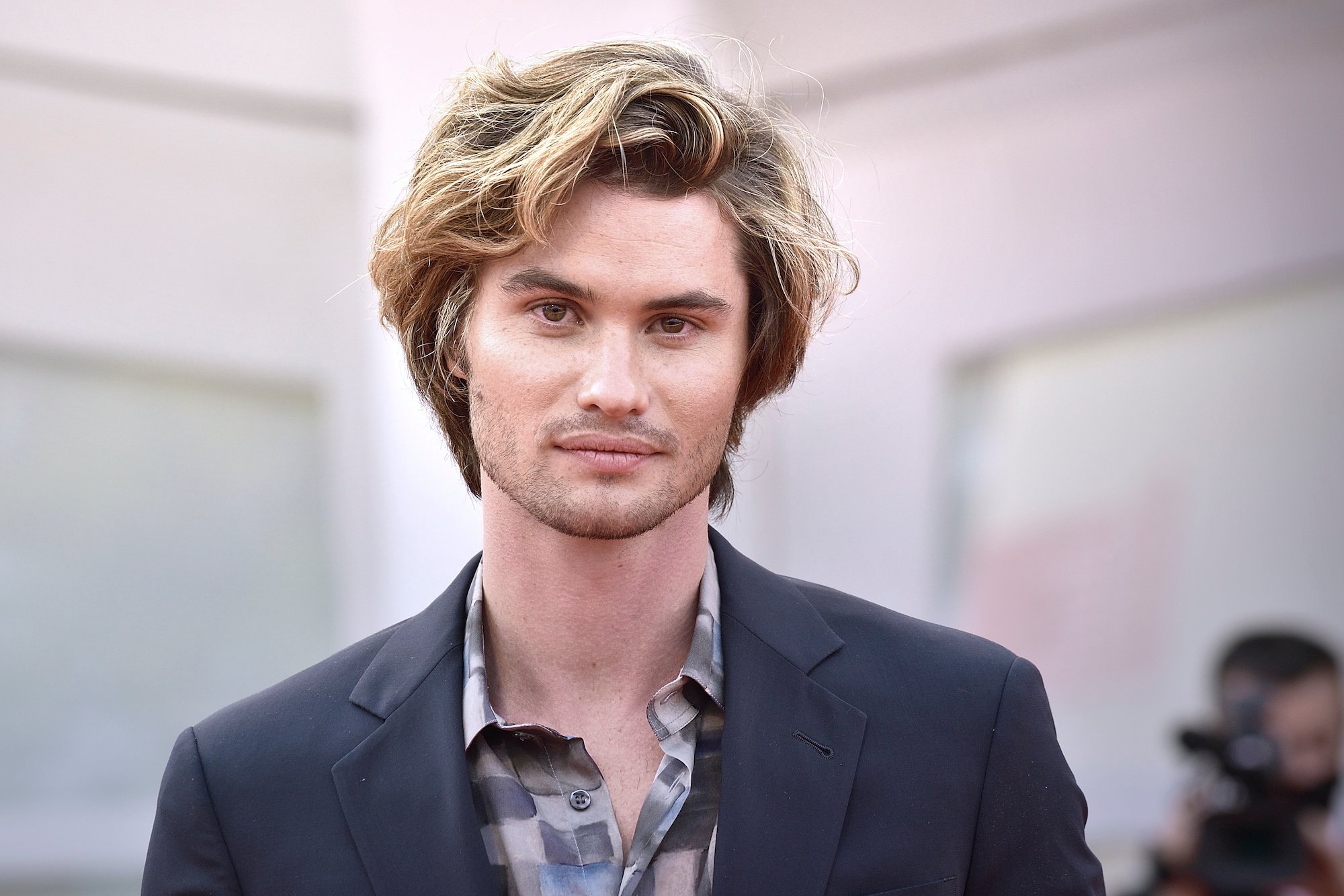 In August 2021, Stokes and other Outer Banks stars participated in a Wired "Autocomplete Interview" wherein they answered some of the most common Internet searches about the cast and show. One question that Stokes answered was about his real name which he revealed to be James Alexander Chase Stokes.
When asked whether he really surfs, the 6'1″ actor replied, "Actually, I do. I do surf, I do enjoy surfing." Then, he clued viewers in on the fact that he and other cast members had a good time surfing after their quarantine was lifted in Barbados, where portions of Outer Banks Season 2 were filmed. Stokes also noted that he spent much of his childhood in Cocoa Beach, Florida, and that is where he learned to surf.
Stokes was born in Annapolis, Maryland, and grew up all along the eastern seaboard. Boats and surfboards were no small part of his childhood, so the boating license in his wallet and his ability to navigate a wave were absolute assets when Outer Banks began filming, Stokes explained to Refinery29.
Stokes did not mention the name of the surf break where he first learned to paddle out and catch a wave, but he did say that Cocoa Beach "has a special place" in his heart. Last summer, Red Bull published a top-ten list Florida's best surfing spots, and Cocoa Beach was ranked #1 for beginners.
Noting that the pier break at Cocoa Beach isn't much of a challenge to experienced surfers when high tides and southwest wind chops converge, the former Canaveral pier does manage to offer long rides to newbies such as World Surf League champion, Kelly Slater, who also learned to surf in Cocoa Beach.
Pogues vs. Kooks etc
John B Routledge, played by Stokes, is Outer Banks' main protagonist. The series starts with 16-year-old John B (who's always called John B despite there being no other John around) discovering a clue to the hidden treasure that was left behind by his missing-and-presumed-dead father, Big John.
In his Refinery29 interview, Stokes described the John B character as a hybrid child that might be born by blending The Goonies, Stranger Things, and Ozark.
As the presumptive leader of the lower-class teen group, the Pogues, John B spends his days surfing, treasure hunting, clashing with the higher-class Kooks, and evading Child Protective Services, explains Screenrant.
Real Outer Banks surfers chime in
Last April, Esquire magazine interviewed longtime Outer Banks surfer, Brent Nultemeier, who said that he and fellow locals were excited about the prospect of seeing their hometown on television until the series actually aired.
Once the real surfers of Outer Banks, North Carolina realized that the teen-themed show is filmed in an entirely different area, Nultemeier suggested the show would be better named "South Carolina Beaches."