'Double Shot At Love': Does Pauly D Still Have Feelings For Nikki Hall?
Jersey Shore fans loved Vinny Guadagnino and Pauly DelVecchio's spinoff dating show, Double Shot at Love. When a second season was announced, many fans were confused by the idea of the guidos living with their ex-girlfriends. Would there be tension between any of them — especially DelVecchio and Nikki Hall? Now, many fans want to know if DelVecchio still has any lingering feelings for his ex.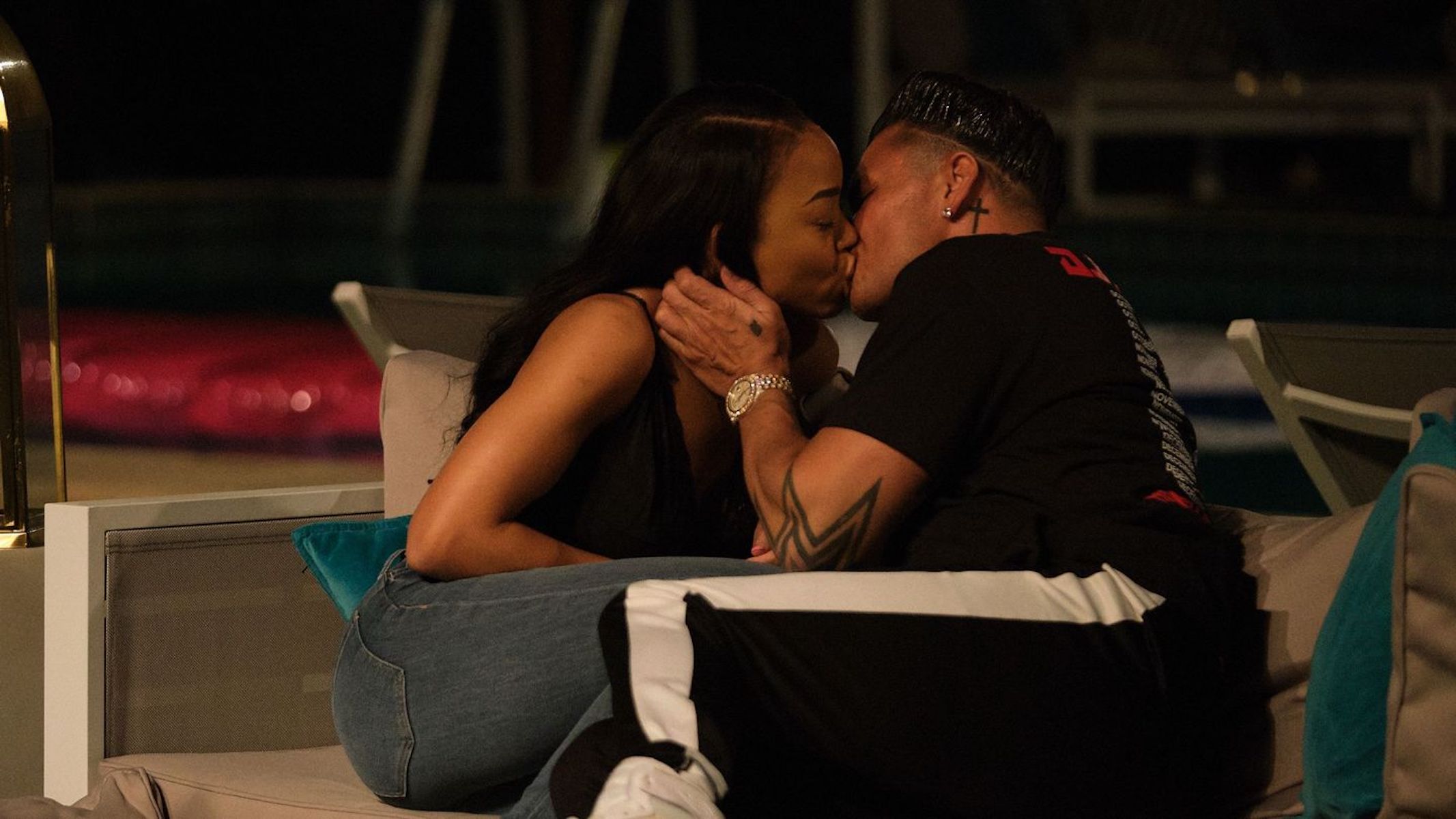 Pauly D broke Nikki's heart on 'Double Shot at Love' 
Season 1 of the dating reality show ended with Guadagnino asking Alysse Joyner to be his girlfriend. "Since the first minute we chilled with each other, I [have] always drawn to you," Guadagnino said in the finale. "It's effortless when I hang out with you. I know you're shy and introverted, and I am, too. But if you're ready for a shot at love, so am I."
After letting Derynn Paige go, Hall thought she and DelVecchio were going to be together. DelVecchio had other plans. "I'm rolling solo for now," he said. Heartbroken, Hall took to Twitter to expose DelVecchio.
Nikki posted text conversations between her and Pauly 
In since-deleted tweets, Hall posted screenshots of text conversations between herself and DelVecchio. "This is completely outside of my character but for someone to sit there and act like this sh*t was one-sided… " she wrote (via The Blast). "I did nothing to this man but love him and he was OK with it. And I'm crazy? Give me a f*cking break! I've had it!!"
Apparently in one text, DelVecchio said he would "dig two holes in the desert" — one for Hall and one for someone else, should she choose to look at another man. DelVecchio also allegedly asked Hall to give him "a real shot" and told her: "You don't have to change a single cell in ur mind or body. I love u just the way u are."
Pauly D and Nikki were supposedly a couple after the leaked texts
After Hall released the screenshots of their private conversation, DelVecchio was angered. His frustration didn't last long, though. According to TMZ, the two were spotted making out and being intimate at Drai's Nightclub in October 2019.
Does Pauly still have feelings for Nikki? 
So far on season 2 of Double Shot at Love, Hall has yet to confront DelVecchio about their past relationship and the hurt that she still feels. Despite DelVecchio giving her the opportunity to come clean in "Honey, I'm Home," Hall covered her face with a blanket and refused to have a conversation. 
At this time, it's unclear whether or not DelVecchio has any lingering feelings for Hall. Considering their past, it's not entirely impossible that he still feels some type of way about her. Still, Hall has been incredibly outspoken on social media regarding the show, her relationship with DelVecchio, and the pain and anxiety he has caused her. On the other hand, DelVecchio has done little more than promote new episodes.