Does Princess Anne Have a Husband?
Princess Anne is quite a private royal. Her marriages caused quite a scandal in the early 1990s. Who is Princess Anne's husband now?
Prince Philip's funeral attracted a lot of viewers, even some who might not have been avid fans of the royal family before. For those people, some of the royals at Philip's funeral might not have been familiar. Though Prince Charles is probably the most talked about of Queen Elizabeth II's children, the queen does actually have four children. Her daughter, Princess Anne, was the only woman to walk behind Prince Philip's casket. So who is the queen's only daughter, and does Princess Anne have a husband?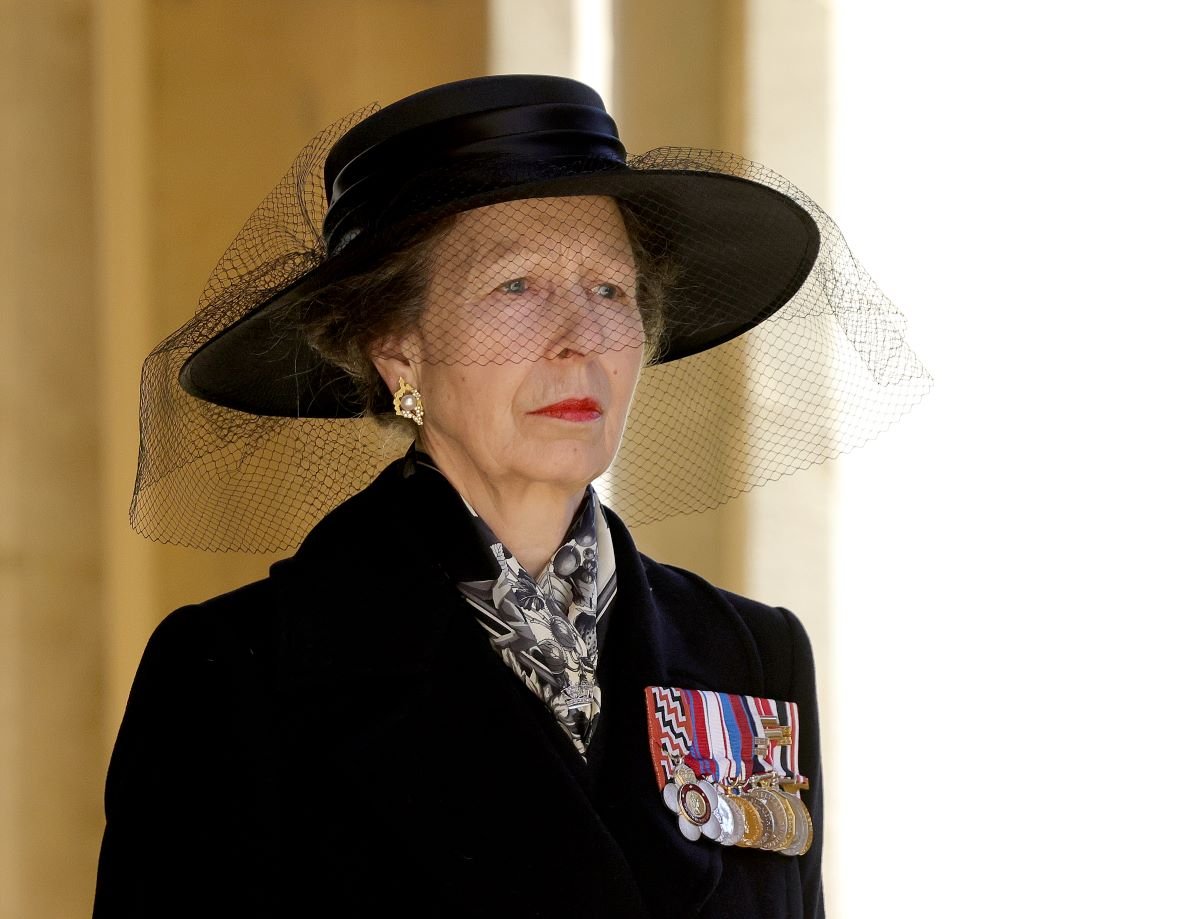 Anne's children and first marriage
Anne was never really expected to take the throne. Though when she was born she was second in line to the throne, it was always expected that her older brother, Charles, would have children, which would then bump her down the line of succession. In addition to Charles' children, the queen's other two sons moved in front of Anne when they were born due to the Act of Settlement of 1701, which was later overturned by the Succession to the Crown Act in 2013.
Instead of wallowing in the sorrows of never becoming queen, Princess Anne won medals and made a name for herself in the equestrian world. While on the equestrian circuit, she met her first husband, Olympic equestrian Captain Mark Phillips. The two announced their engagement in May 1973 and were married in November of that year at Westminster Abbey. Over 500 million people tuned in to watch the royal wedding. Because Phillips didn't have a title of his own, the queen offered him one, but he is said to have declined her offer to retain his army title "Captain."
Princess Anne and her husband were happy at first. They welcomed two children into the world, Peter Phillips and Zara Tindall. The children were not given titles as their father decided not to be titled. Anne and Phillips denied the queen when she offered to give the children courtesy titles.
After Zara was born, things between Anne and Phillips became strained, and the two began leading separate lives. They were both rumored to have had affairs.
In 1991, when the marriage was all but over, a New Zealand art teacher named Heather Tonkin claimed that Phillips was the father of her 5-year-old daughter.
Anne and Phillips divorced on April 23, 1992.
Princess Anne's current husband
Anne is currently married to Vice Admiral Timothy Laurence. The pair met in 1986 when he was serving as an equerry to the queen. Though they are a beloved couple now, their relationship caused quite a scandal in the beginning.
In 1989, private letters between Laurence and Anne surfaced, and Buckingham Palace confirmed that the letters were in fact from Laurence to Anne.
"The stolen letters were addressed to the Princess Royal by Commander Timothy Laurence, the Queen's Equerry," the palace said in a statement at the time. "We have nothing to say about the contents of personal letters sent to Her Royal Highness by a friend which were stolen and which are the subject of a police investigation."
Shortly after Anne's divorce from Phillips was finalized, she married Laurence. Princess Anne's wedding to Laurence was much smaller. The nuptials took place at Crathie Kirk in Scotland on Dec. 12, 1992.