Does Queen Elizabeth Allow Handshakes?
There aren't many people who don't know the British royal family (or follow their every move, for that matter) — particularly Queen Elizabeth II, who has been on the throne for nearly seven decades.
Although we all won't have the wonderful opportunity of meeting the queen, it is still good to know the dos and don'ts of that meeting just in case. After all, you don't want to be the person who gives the monarch a handshake or hug without her permission, do you?
Queen Elizabeth is the longest-reigning monarch in British royal history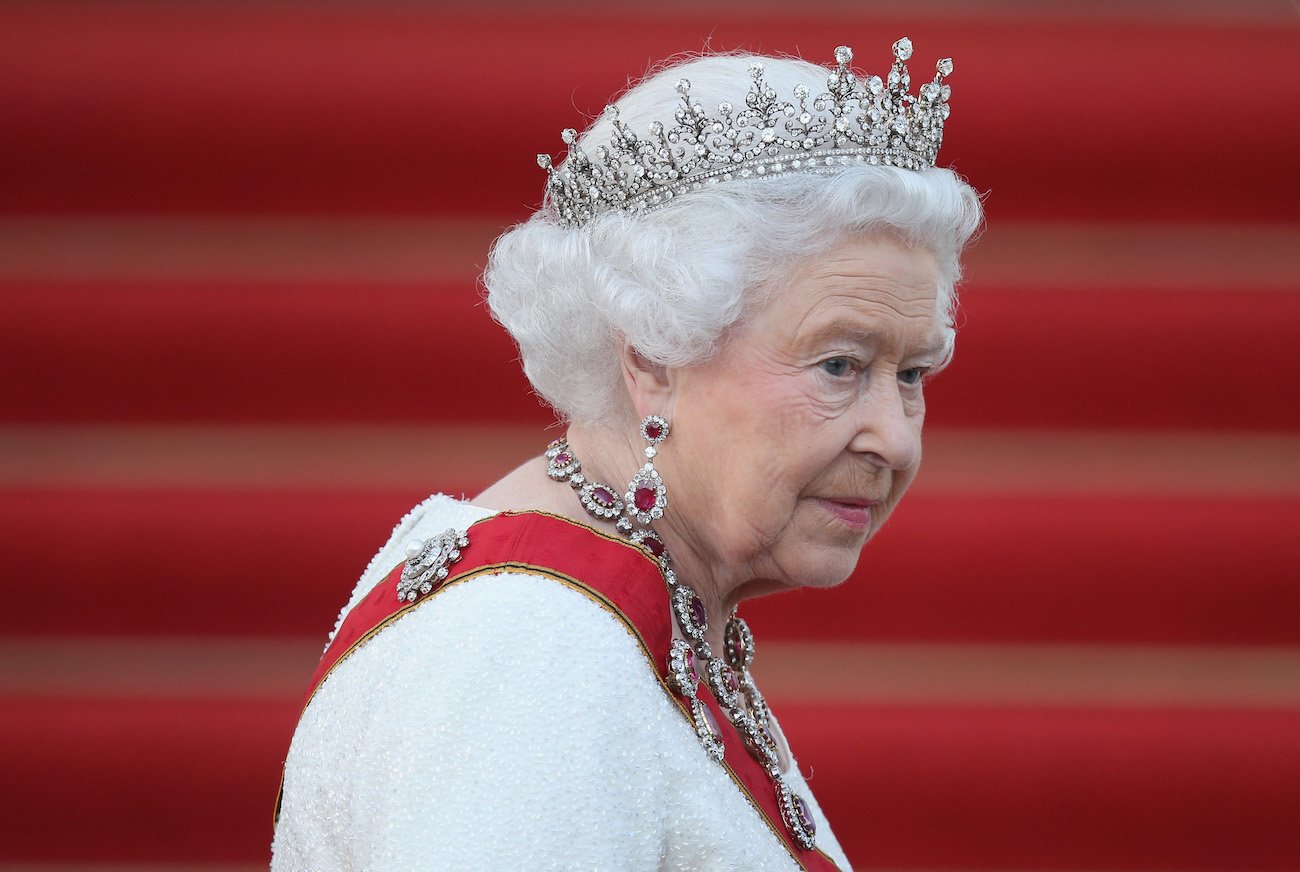 Born to King George VI and Queen Elizabeth in 1926, Queen Elizabeth II was crowned in Westminster Abbey on June 2nd, 1953. She is the Queen of the United Kingdom, as well as 15 other Commonwealth realms.
Queen Elizabeth is 95-years-old and has been ruling for more than 69 years, just short of (and can still beat) long-time monarchs Louis XIV who is at just over 72 years, Bhumibol Adulyadej (Rama IX), who is at 70 years, and Johann II who is only days fewer than Rama IX.
She married Prince Philip, Duke of Edinburgh in '47, and had four children: Charles, Prince of Wales, Anne, Princess Royal, Prince Andrew, Duke of York, and Prince Edward, Earl of Wessex. From there, Queen Elizabeth has eight grandchildren and eleven great-grandchildren — most of whom we all keep track of today.
Despite her age, the queen has maintained her royal obligations and routine travel schedules, making it more important than ever for you to remember the major rules of meeting the queen.
Queen Elizabeth allows handshake but under this one condition
Although it is common practice to handshake with friends, family, professional relationships, and more — it is not common practice to handshake with the Queen.
When meeting the monarch, the rule of thumb is to only move in for a handshake if she initiates the action. This goes for any kind of touching, as it is presumed to be impolite to touch the Queen without her consent. More preferred greetings are by 'traditional forms,' where a man may bow, and a female may curtsy — but it is not expected or required.
According to CNN, however, there is leniency since we're not under the monarch's rule. In fact, they report the time when then-first lady Michelle Obama embraced the queen in 2009. The media had a field day, but the Queen "shrugged it off, declaring it 'all rubbish.'"
What you shouldn't do when meeting the Queen
With that said, there are some major rules to remember when meeting the Queen, especially what you're not allowed to do. After all, she is royalty, and you never know when you may run into royalty on your travels.
According to Bright Side, you must not do the following with Queen Elizabeth unless you don't mind being embarrassed and forced to leave: asking really personal questions, showing up empty-handed as it is a tradition that goes back centuries (although it must be appropriate like having a symbolic meaning), and offering overly-casual greetings like "yo, what's up!."
Additional no-nos include addressing her majesty by her first name, sitting down, eating, or leaving before the Queen, and using French words when speaking with the Queen — or any member of the royal family, for that matter.
And although it's cute to be 'fashionably late' in the United States, by no means show up late when meeting with the queen.
While it's not likely most of us will ever get the chance — at least we now know if we do — we can handshake if the Queen initiates it, and we should avoid any of the previous scenarios at all costs.
RELATED: Queen Elizabeth II Has Strict Rules When She Bathes That Her Staffers Must Follow