Does Queen Elizabeth Have a Best Friend? Monarch's Bestie Is a Princess
Queen Elizabeth is known for many things: She is the longest-reigning monarch in England's history, she is a woman who has inspired many others to take up positions of leadership, and she is a mother as well as a loving grandmother. It is easy to forget that the queen has her own private life and her own unique quirks that she keeps well away from the public's gaze. Many royal fans might not be aware that Queen Elizabeth has a close inner circle of good friends, whom she relies on when she needs to unwind — and one best friend, in particular, who has been a trusted member of the royal family for years. 
Queen Elizabeth lives a very disciplined life
For someone who stays as busy as Queen Elizabeth, an efficient routine is vital to everyday success. It is a well-known fact that the queen has followed a very specific routine for years, and relies on many of the exact same rituals to get her through the day.
Mornings are especially important to get Queen Elizabeth's day off to the proper start. In fact, reports reveal that the monarch wakes up at the exact same time every day, and never sleeps past 8:30 am.
Queen Elizabeth listens to music on a daily basis and is especially fond of bagpipes. She also loves to journal and likely relies on it in order to get her thoughts in order as well as to help her get out some frustrations.
When it comes to her meals, the queen relies on a meal plan that doesn't vary much on a day-to-day basis. She likes simple meals of fruit and lean protein, and although she will indulge in richer meals when she has guests or important occasions, in general, she follows a very healthy diet. 
Queen Elizabeth's inner circle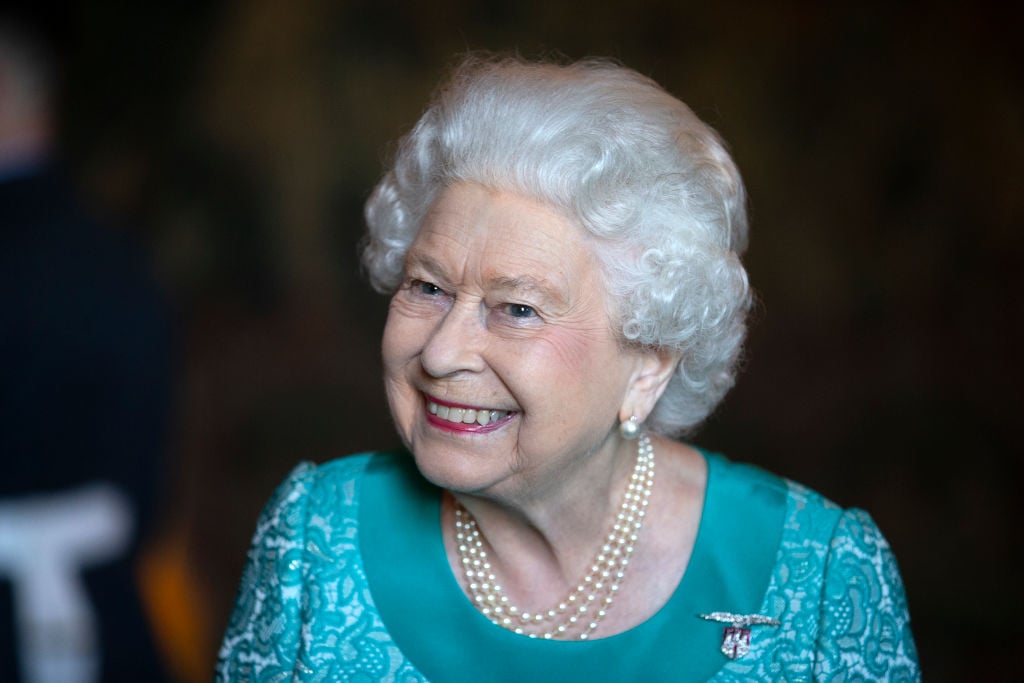 RELATED: Queen Elizabeth Is Nowhere Close to Being the Richest Royal in the World
Even though Queen Elizabeth lives a structured life, that doesn't mean that she doesn't allow herself time for simple pleasures. Queen Elizabeth is a devotee of sweets, and also loves to spend time with her friends and family. She is close with her four children as well as her many grandchildren and great-grandchildren and also has a number of good friends.
Reportedly, Queen Elizabeth is quite close to a baroness named Lady Celia Vestey. The two have attended multiple events together over the years and according to reports, they both share a love of horses and outdoor sports. The queen is also good friends with her personal assistant, Angela Kelly, who has worked with the royal family for nearly two decades.
Who is Queen Elizabeth's best friend?
Just like many "normal" people all over the world, Queen Elizabeth has a best friend who undoubtedly gets to hear all the monarch's secrets and innermost thoughts. According to a recent report, Princess Alexandra is actually the queen's best friend as well as her first cousin and a longtime working member of the royal family.
Queen Elizabeth and Princess Alexandra go way back. In fact, the princess served as one of her bridesmaids when she married her husband, Prince Philip, in 1947. 
Princess Alexandra is the queen's cousin. She is the daughter of Prince George, Duke of Kent, and Princess Marina of Greece and Denmark.
Over the years, the two royal women have been seen attending many events together. Princess Alexandra and Queen Elizabeth share more than just a royal bloodline — both women work very hard on behalf of causes near and dear to the royal family, and Princess Alexandra has been a hardworking royal since the late fifties.
With all of the history that they have witnessed over the years, as well as all the changes to take place within the royal family itself, there is no doubt that Queen Elizabeth and Princess Alexandra share an extremely tight bond.