Does Ryan Gosling Have Any Kids?
Ryan Gosling and Eva Mendes make up one of the most secretive celebrity couples around. The two have been together for around eight years in all, but fans rarely get glimpses of the two movie stars together. It is even rarer to hear one of them speak about their relationship, as the two have been very careful about what they tell the press. Still, Eva Mendes recently opened up about her romance with Gosling and the family that they have created together giving fans a glimpse into the secretive couple.
Ryan Gosling started dating Eva Mendes in 2011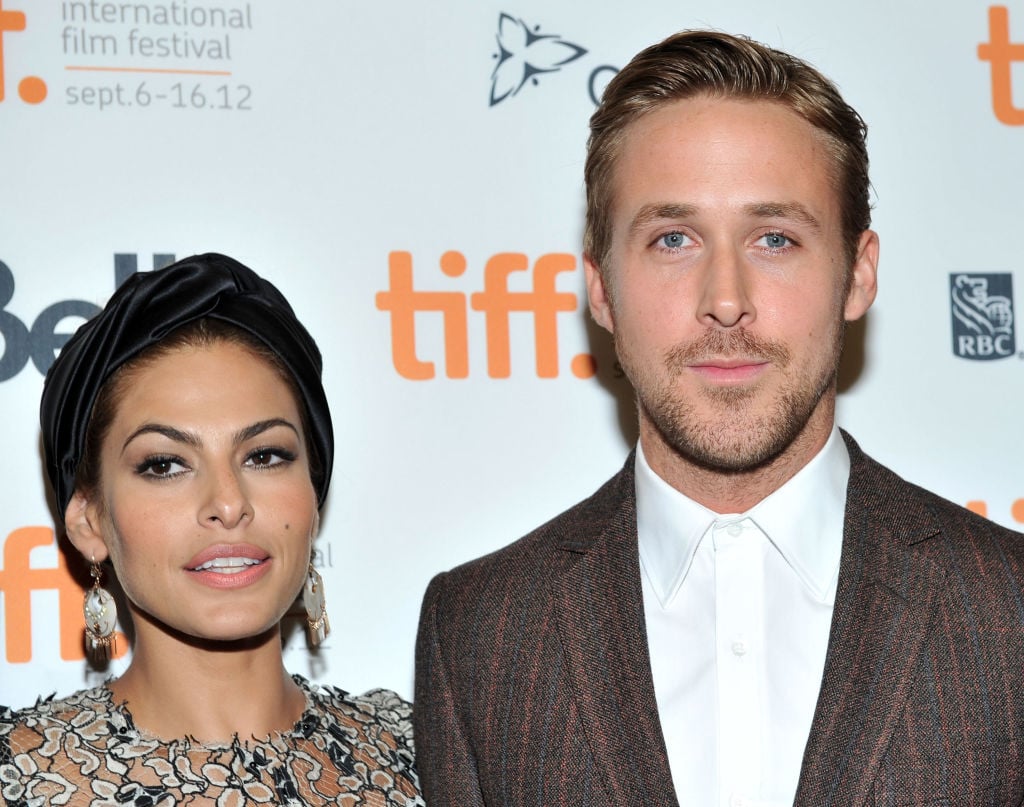 Ryan Gosling was one of the hottest actors of the 2000s, and after his career-defining role in The Notebook, everyone was fascinated by his private life. In the summer of 2011, Gosling began filming a movie called The Place Beyond the Pines, opposite rising actress Eva Mendes. While it isn't certain exactly when their relationship turned romantic, by September of that year, the two were seen together on a date at Disneyland.
In early 2012, Mendes and Gosling were still keeping their romance under wraps, but people had started to assume that they were a couple. They were seen spending holidays together, and even attending important family events together, like the graduation of Gosling's mother in June. Mendes and Gosling have been together ever since.
Ryan Gosling and Eva Mendes have two children
Eva Mendes and Ryan Gosling surprised everyone when, in the summer of 2014, it was reported that Mendes was pregnant. She gave birth to the couple's first child in September 2014. They named their daughter Esmeralda Amada, and while Mendes raved about how much she loved being a mother, the camera-shy couple kept their newborn well away from the tabloid cameras.
Even though Mendes and Gosling didn't want pictures of their daughter leaked, they have, on occasion talked about the joys of parenthood. In December 2015, Gosling gave the first interview where he talked in detail about his daughter, revealing how exciting Esmeralda's first Christmas was for the family. He also raved about Eva Mendes, stating that she is the person that he is meant to be with and that there's "nothing else he's looking for" other than her. In April 2016, Mendes and Gosling surprised their fans yet again when they welcomed their second daughter, Amada Lee Gosling.
Eva Mendes talked about how Ryan Gosling is as a dad
In the years since getting together, neither Eva Mendes nor Ryan Gosling has talked at length about each other to media outlets. Still, in April 2019, Mendes chatted with Women's Health about how they fell in love and what their family life is like. Mendes, who has gone on to have a thriving career in fashion design as well as in film acting, said that originally, she never planned on having kids at all – that is, until she met Ryan Gosling. Mendes said that after she fell in love with Gosling, it "made sense" for her to have children, specifically, his children.
She also went into detail about raising children as a public couple, acknowledging that they "have a village" of people who help them with Esmeralda and Amada, including her and Gosling's mothers and sisters. She admitted that it is "scary" to raise a family as a famous person but that she and Gosling try to keep things as normal as possible around the house and that their girls know her as "just Mom."