Does Travis Scott Want to Get Back with Kylie Jenner? New Report Says He's 'Hopeful' About a Reconciliation
At this point, does Travis Scott even want to get back with Kylie Jenner? Here's what we know.
On Oct. 1, 2019, multiple outlets reported that Kylie Jenner and Travis Scott had broken up.
Some sources characterized it as a break and said the pair had a good chance of getting back together. But after eight months with no word of a reconciliation, we're all wondering: Does Travis Scott even want to get back with Kylie Jenner? Let's look back at their romance and the latest on this former couple.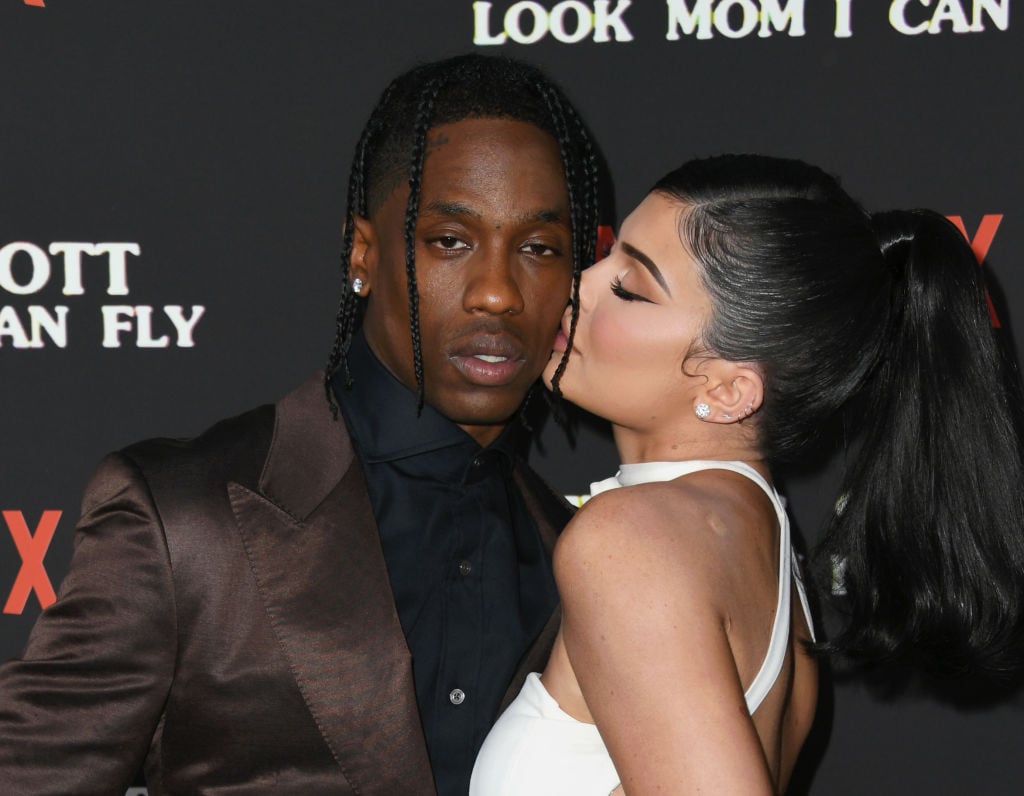 A recap of Kylie Jenner and Travis Scott's relationship
Jenner began dating Travis Scott immediately after they met in April 2017. She became pregnant with their daughter, Stormi Webster, shortly after and eventually gave birth on Feb. 1, 2018.
Things seemed great as their relationship progressed, but reports say the two started clashing over their conflicting lifestyles and goals. Around the time of their breakup, People reported that Jenner and Scott had been having disagreements about settling down and having another baby.
"He hasn't been giving her the commitment that she needs," a source explained to the outlet. "Travis isn't ready to give her all that she wants."
Echoing that, an Us Weekly source said: "They are very, very in love, but she's 22, and her whole life is Stormi and her business and her family. She's not wanting to be a normal rapper's wife. He's still young and at the recording studio late. She usually goes to bed early. They have different lifestyles."
Kylie Jenner's life after splitting from Travis Scott
Although they may not be together anymore, the two have remained cordial and continue to raise their daughter together. Jenner most recently opened up about their relationship to Harper's Bazaar, saying in a March cover story that she still considers him her best friend.
"We have such a great relationship, we're like best friends," she said of Travis Scott. "We both love Stormi and want what's best for her. We stay connected and coordinated. I think about [my parents] in situations with Stormi, what they would do. They were very hands-on with me, and I want the same for Stormi."
Travis Scott made similar remarks in a December 2019 interview with XXL, telling the outlet that he still loved Jenner and would no matter what happened between them.
Although neither of them has commented on their relationship in a while, reports say the two have been quarantining together during the coronavirus pandemic. Scott even appeared to rap about their quarantine activities on a new song with Future.
Is Travis Scott ready to get back with Kylie Jenner?
On June 4, a source told Us Weekly that Travis Scott isn't opposed to getting back with the Kylie Cosmetics star. In fact, he's "hopeful that there's a chance that they'll reconcile," according to the insider.
"They stay in touch and hang out," added the source.
The report comes after a couple of months after a source told HollywoodLife that the two had been trying to figure out the next steps when it came to their romantic relationship.
It remains to be seen if they will truly reconcile, but fans are crossing their fingers in the meantime.
Read more: What Kylie Jenner Reportedly Needs from Travis Scott Before Taking Him Back