Dog the Bounty Hunter Makes His Relationship With New Girlfriend Francie Frane Instagram Official
Duane "Dog" Chapman is moving on. The Dog's Most Wanted star has found love again less than a year after the death of his wife Beth Chapman. He new girlfriend is a Colorado woman named Francie Frane. And now he's made their relationship Instagram official. 
Dog the Bounty Hunter struggled after Beth's death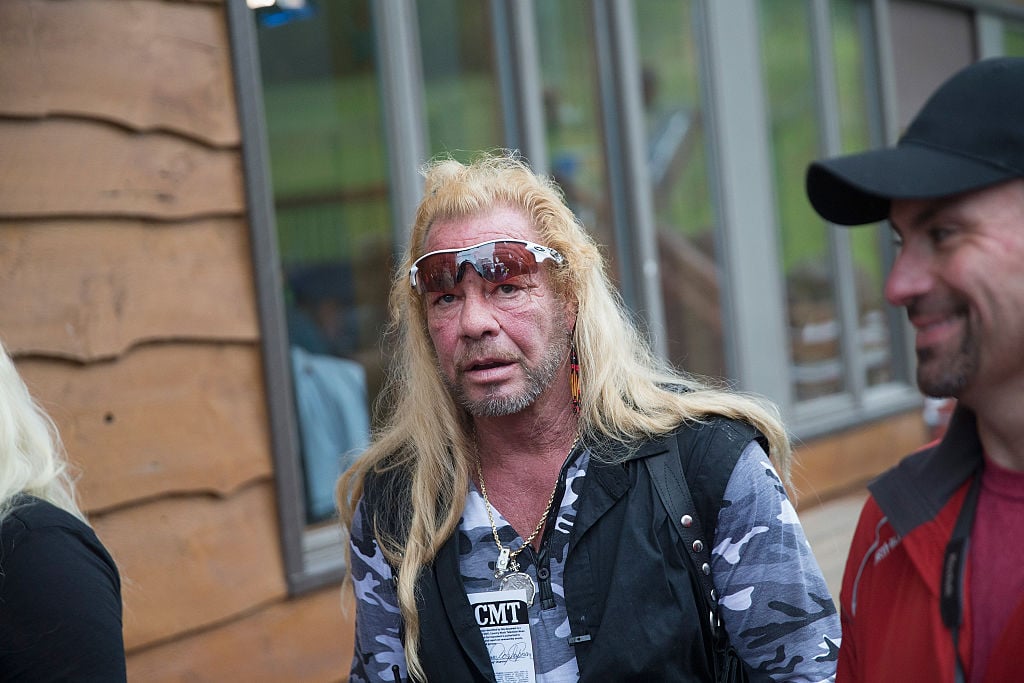 After his beloved wife Beth died in June 2019, grief took a major toll on Dog. In an episode of his show that aired in the fall of 2019, he admitted that he still didn't "realize yet psychologically that she's gone gone and I'll never, ever see her. I don't realize that."
"I just hope that I don't live very much longer without her," he said. 
Dog has a new woman in his life 
While Dog struggled after Beth's death from lung cancer, he eventually formed a connection with someone else who understood what he was going through. The bounty hunter/reality TV star got to know Frane when he called her house to speak to her husband Bob, who he wanted to hire to do some yard work. Sadly, Bob had passed away a few months earlier. But Frane and Dog began chatting and quickly bonded over having both recently lost their spouses. Eventually, they started dating. 
"They are both lost their spouses to cancer so they know what it's like to go through that and they are helping each other through it," Dog's daughter Lyssa told The Sun in March 2020. "But at the same time they are being very respectful of each other's grieving process and they're not trying to replace each other's partner."
Dog makes his new relationship official on social media 
Now Dog and Frane have made their relationship official on social media. On April 15, he shared a photo of himself and his girlfriend on Instagram.
"So excited for this new chapter!" he captioned the pic. Frane had shared the same photo a few days earlier.
Later she posted a photo of her new love posing on some farm equipment.
"Let's see if we can show this bounty hunting tough guy how to run some equipment, like us country folks do !!" she wrote.
Dog's daughter Lyssa also showed her approval of her dad's new romance. "How cute are these two ?!" she captioned the same photo of the smiling couple.
Some fans think Dog has moved on too fast 
While Dog seems happy about having found another woman to share his life, some fans on social media didn't approve of the relationship. It's been less than a year since Beth's death, and they were surprised he was able to open his heart again so soon. 
"He moved on awfully quick. What's with that?" one person commented on Lyssa's post.
"Sure didn't take him long…sorry I think that is pretty sad," another wrote.
But many people wished Dog and Frane nothing but the best.
"As long as he is happy that's all that matters," one person wrote.