Dolly Parton Almost Wrecked Her Car When She Heard This Whitney Houston Song
Dolly Parton is one of America's favorite singer-songwriters. For decades, she has made waves with her sassy sense of humor, her heartfelt ballads, and her many charitable ventures. Parton is active on social media, where she frequently records and shares video messages of inspiration and encouragement for her fans.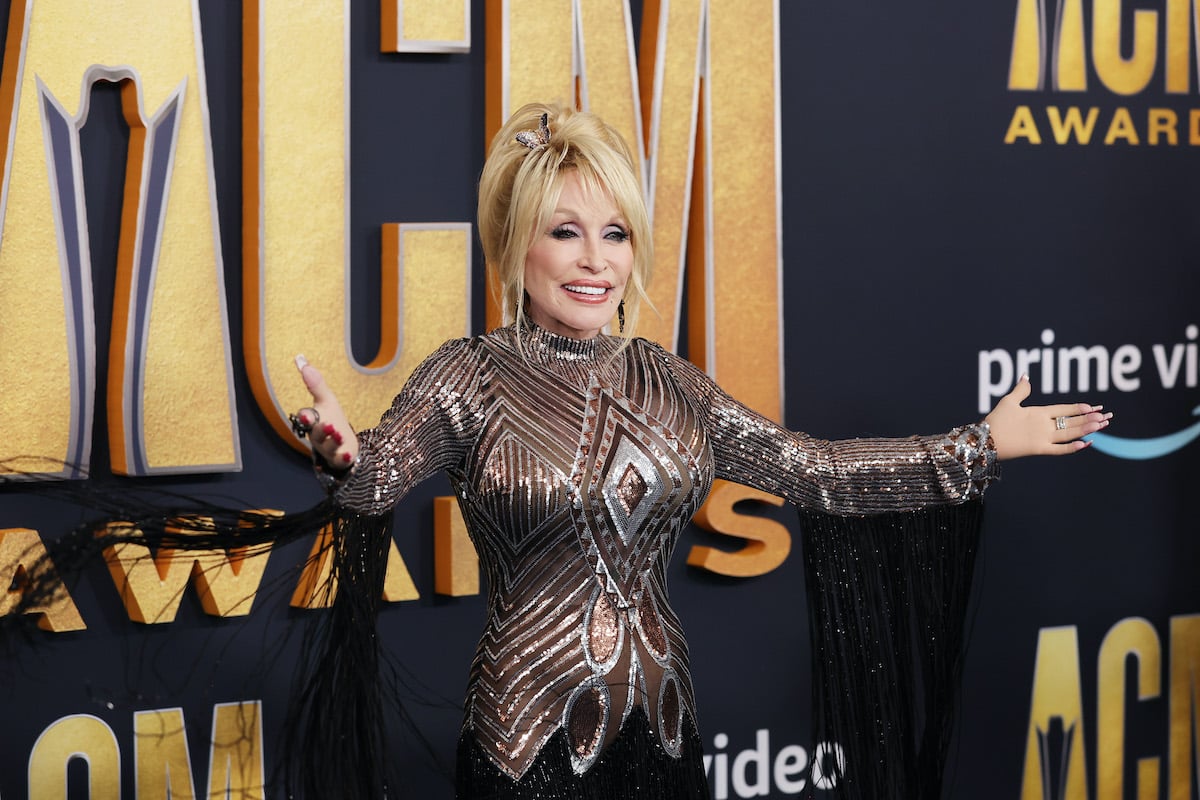 Recently, in anticipation of the release of the brand-new music biopic Whitney Houston: I Wanna Dance with Somebody, Parton took to Instagram to share what happened when she first heard Houston's version of her hit song "I Will Always Love You."
What did Dolly Parton say about almost wrecking her car when she heard 'I Will Always Love You'?
While Parton originally wrote "I Will Always Love You" in the early '70s, the song took on new life in 1992 when Houston recorded the ballad for her film The Bodyguard. In a recent Instagram video, Parton shared her reaction to hearing Houston's version on the radio for the first time.
"I was driving home in my car from my office, going through Brentwood – a little town by where I live in Nashville. I just heard this voice come on the radio," Parton revealed. "It kind of rang a bell, but it didn't hit because she was kind of talking it," Parton shared.
"Then, all of a sudden, it went into the 'I will always love you' part, and I just about wrecked. I had to pull off the side of the road – seriously – to listen to it." The star praised Houston's heartfelt rendition of "I Will Always Love You," saying that she was totally "overwhelmed" by her version and noting, "I think she just took it and made it so much more than it ever would have been."
Dolly Parton's song 'I Will Always Love You' was a chart-topping hit for the star
Parton may give Houston all the props for making "I Will Always Love You" so iconic, but the song was a hit right from the start. According to Outsider, Parton first released the song as a single in 1974, and it went to the top of the Billboard Hot Country Songs chart.
After Parton re-recorded it in 1982 for her movie The Best Little Whorehouse in Texas, it topped the charts yet again. While Parton made the song a staple of country music, Houston's recording of the song in 1992 gave the tune cross-generational appeal.
After she released her version, it stayed at the top of the Billboard Hot 100 for 14 weeks, ultimately earning Houston her first Diamond single. These days, the song is widely associated with Houston and her legacy – and it is clear that Parton is more than willing to give Houston her due.
What are fans saying about the new film 'I Wanna Dance With Somebody'?
In Parton's recent Instagram video, she shared her excitement for the new film about Houston's life, I Wanna Dance with Somebody. That film was released in late December 2022. Featuring Naomi Ackie as Houston, I Wanna Dance with Somebody details the singer's dramatic rise to fame, including her beginnings as a church choir singer and her eventual discovery by record producer Clive Davis. 
I Wanna Dance with Somebody has received mixed reviews from critics. Currently, the film has a 45% critical score on Rotten Tomatoes but a 92% audience rating. "'I Wanna Dance with Somebody' breaks my cardinal rule of biopics that I have mentioned time and time again. It tells too big of a story without getting specific about anything," one review reads.
Still, many fans appreciated how well Ackie portrayed Houston, with one saying that her performance was "spot on." Fans who want to catch the flick for themselves can see I Wanna Dance with Somebody in select theaters now.