Dolly Parton and Kelly Clarkson Team up for '9-to-5' Duet
Dolly Parton and Kelly Clarkson breathe new life into the hit song '9 to 5.' Here's what we know about the popular song and movie.
Dolly Parton and Kelly Clarkson have some exciting news. The superstars will sing a duet of Parton's famous song, "9 to 5" in a documentary about the movie. Here's more on what you can expect. 
The musical inspiration behind Dolly Parton's '9 to 5'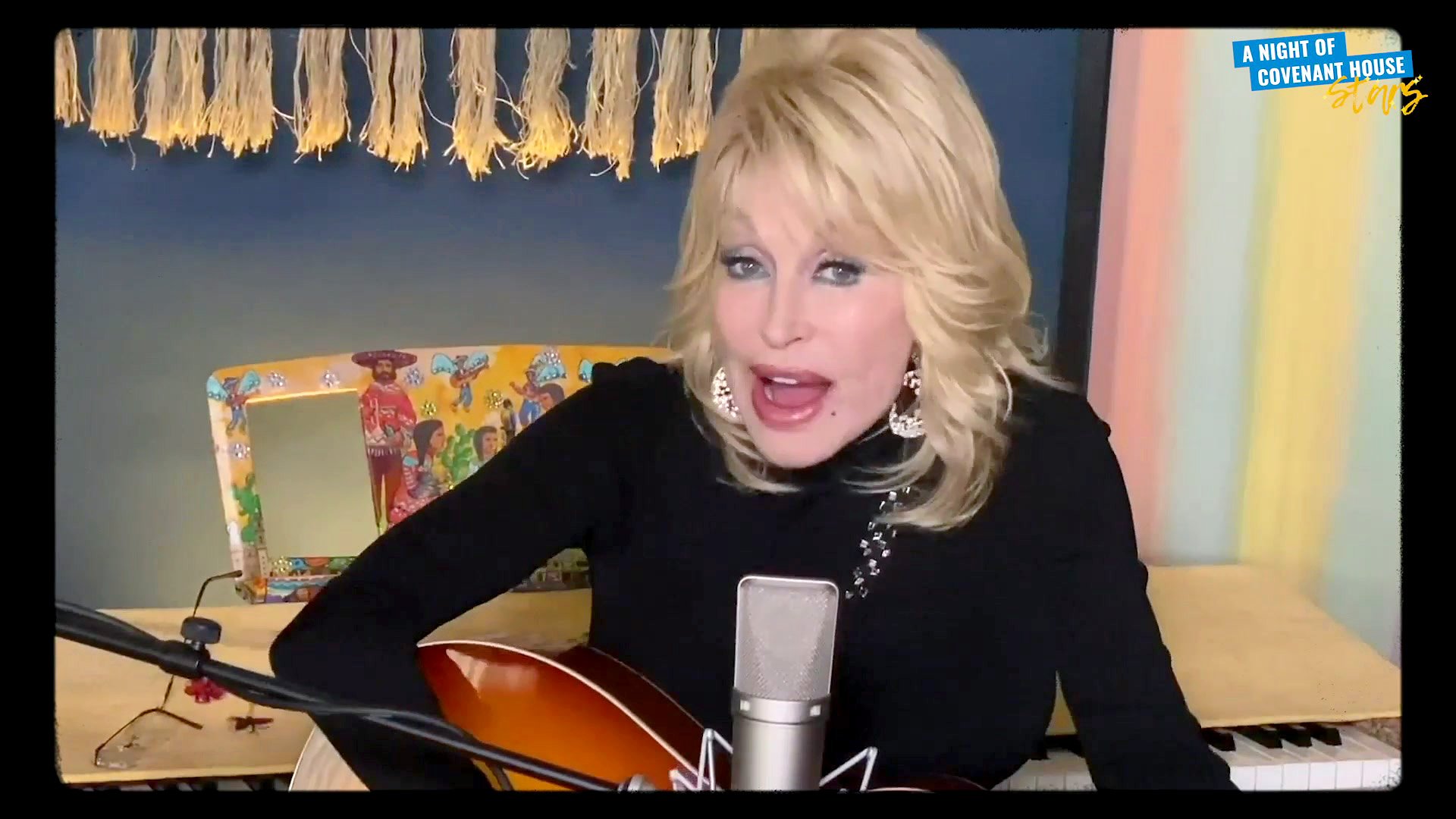 When it comes to her movies, Parton is probably best known for appearing in the 1980 film 9 to 5. She played the character Doralee Rhodes. Also starring in the film were Jane Fonda, Lily Tomlin, and Dabney Coleman. The movie is about three women who are fed up with being treated poorly by their boss (played by Coleman).
During an interview with Jimmy Fallon, Parton reveals she was inspired to write the theme song "9 to 5" after tapping her acrylic nails. She says her nails sounded like a typewriter to her, so she went with it.
"When I actually wrote the song, I used my acrylic nails on the set when I was writing it because they make noise, and they sound like a typewriter to me," says Parton. "I played [my nails] on the actual record, and it says, 'nails by Dolly' on the album."
The '9 to 5' documentary includes a duet with Kelly Clarkson and Dolly Parton
A documentary of Parton's movie 9 to 5 will be out in March. A screening will take place during SXSW 2022. The documentary, titled Still Working 9 to 5, takes a look at the movie more than 40 years later and the impact it has had on society.
In one clip from the trailer, Fonda talks about why she wanted to make this movie. "Women work because they have to, and they're getting angry, and they're beginning to organize all around the country, and I support them, and I'm going to make a movie," she says during an old interview.
Parton and American Idol winner Kelly Clarkson will sing a revised version of "9 to 5" exclusively for the documentary. A single will be released in the spring according to the documentary Facebook page.
Camille Hardman, producer and co-director of the documentary, tells Variety the Parton and Clarkson duet will have a different tone than the original "9 to 5" song. "The first iteration, Dolly's original version, was very upbeat," says Hardman. "There was a lot of hope, I would say in the song. And this version is just a little bit melancholic, that women are still trying to get equality, and it hasn't happened yet, 42 years after this song was created."
The inspiration behind the '9 to 5' movie
Fonda was inspired to make the film after speaking with her friend Karen Nussbaum about how women are treated in the workplace. Nussbaum founded an organization called 9 to 5, which focuses on fighting for equal rights for female office workers. Fonda moved forward with her movie idea because she wanted to place a spotlight on inequality in the workplace.
"She would tell me stories that were just terrifying, how these women were treated" says Fonda about the conversation she had with Nussbaum. After seeing Tomlin in her one-woman show and hearing Parton sing "Two Doors Down," Fonda knew immediately who she wanted to star in the film.
RELATED: Dolly Parton Says Her Song With Queen Latifah Is One of Her 'Better Songs'
Follow Sheiresa Ngo on Twitter.