Dolly Parton 'Couldn't Get Enough' of This Beatles Song When It Was New
The Beatles' songs moved people across the world — including Dolly Parton. During an interview, Parton revealed one of The Beatles' early hits gave her feelings no other song had before. She said these feelings were totally jarring and that she was completely obsessed with the song.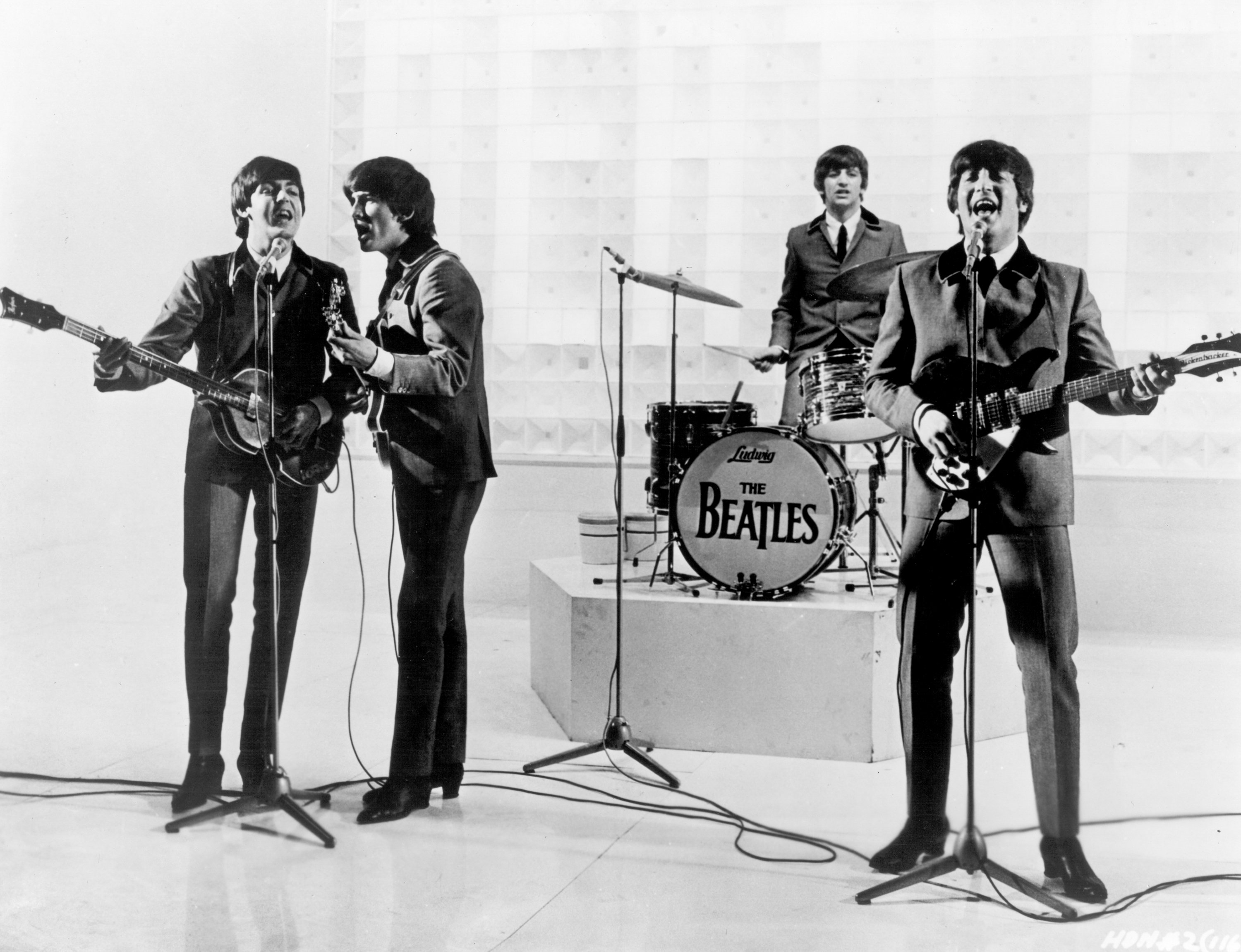 Dolly Parton revealed these classic songs have special significance to her
During an interview with Entertainment Weekly, Parton discussed the soundtrack of her life. She mentioned songs that made her cry (George Jones' "He Stopped Loving Her Today"), songs that she wanted to cover (The Rolling Stones' "(I Can't Get No) Satisfaction"), and songs she'd wished she'd written ("Sometimes When We Touch" by Dan Hill). She also revealed she wants her own song "I Will Always Love You" played at her funeral.
Dolly Parton said 1 Beatles song gave her feelings no song had before
Parton also mentioned the first song she became obsessed with was The Beatles' "I Want to Hold Your Hand." "I loved all kinds of songs, and I grew up singin' all sorts of songs, but the first time I ever remember totally being jarred and feelin' all kinds of emotions was when that song came out," Parton revealed. "I couldn't get enough of it."
Parton explained what she did to try to hear that classic Beatles song as much as possible. "This girlfriend of ours had an old trap car, so we used to ride around — she was a little older than us," Parton revealed. "I just remember us hearing that on the radio any time we had a chance — because they played it night and day when the Beatles first came on the scene."
RELATED: Why Dolly Parton and Linda Ronstadt Had a Hard Time Recording Songs Together
How the world reacted to The Beatles' 'I Want to Hold Your Hand'
Parton wasn't the only one who seemed to enjoy "I Want to Hold Your Hand." The song topped the Billboard Hot 100, staying on the chart for 15 weeks. The Beatles did not initially include "I Want to Hold Your Hand" on any of their albums. However, the Fab Four eventually released the song on their American album Meet the Beatles!, which topped the Billboard 200 and remained on the chart for 74 weeks.
The Official Charts Company reports "I Want to Hold Your Hand" was a sensation in the United Kingdom too. "I Want to Hold Your Hand" reached No. 1 in the U.K., remaining on the chart for 22 weeks. The Beatles released the song on their U.K. album With the Beatles. With the Beatles peaked at No. 1, staying on the chart for 50 weeks.
RELATED: Dolly Parton Cried When She Wrote This Song But Wouldn't Perform It in a Casino
"I Want to Hold Your Hand" had relevance beyond its run on the charts. For example, The Supremes covered it and other Beatles songs on their album A Bit of Liverpool. T.V. Carpio turned the song into a ballad for the Fab Four jukebox musical Across the Universe. "I Want to Hold Your Hand" struck a chord with the world — and with the Queen of Country.