Dolly Parton's Favorite Holiday Film Is a Classic She Watches Every Year
Dolly Parton is widely known as the queen of country music, an icon of stage and screen who has been at the forefront of pop culture for more than five decades. Parton is used to navigating life as a superstar and talks to fans on a daily basis.
However, Parton is also a fan in her own right and is an avid consumer of pop culture, including movies and music. Over the years, Parton has opened up a few times about some of her most-loved things, including the one film that she considers to be her all-time favorite holiday movie.
What did Dolly Parton say about her favorite holiday movie?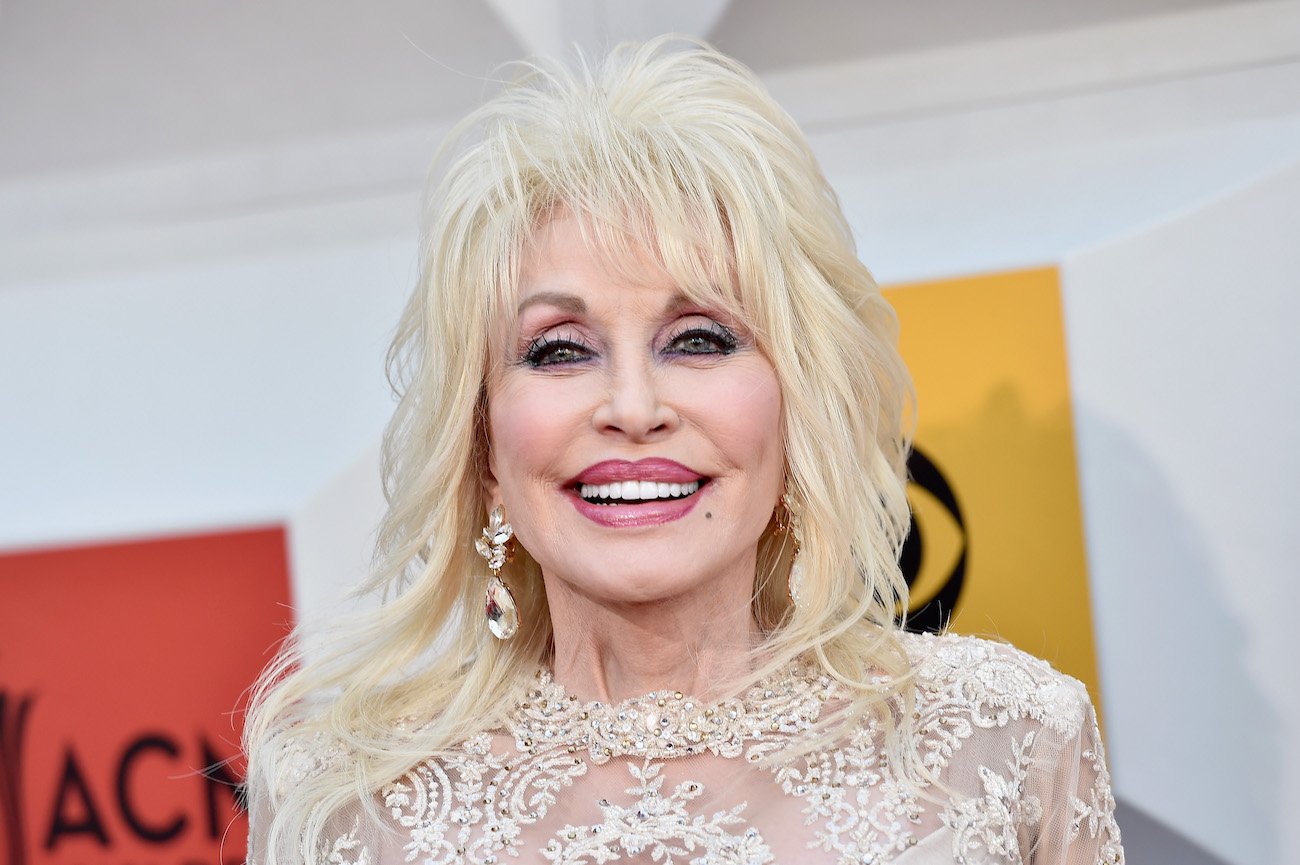 There are a few movies that seem to stand the test of time, becoming more iconic with each passing year. To Parton, It's a Wonderful Life is a must-watch holiday classic and one that always has a place in her home.
In 2020, as reported by Us Weekly, Parton raved about the film, admitting that it's a "tradition" in her house to watch it every single holiday season: "We watch that every year, like everybody does! I love watching that every year."
Christmas is one of Parton's favorite holidays, revealing to Today in 2020 that one of her traditions is to host "Cookie Night" with the children of her family. The family unit stays up late, eating pizza and making cookies – and Parton even dresses up as Santa Claus to put the evening over the top.
'It's a Wonderful Life' is a Christmas classic
Parton isn't the only one who absolutely loves the 1946 film It's a Wonderful Life. The movie, which is directed by Frank Capra, tells the story of a humble man named George Bailey, who has often had to put his own dreams and ambitions to the side in order to help others. One night, feeling especially low, George contemplates suicide, only to be stopped by an angel named Clarence. The angel, who is trying to earn his wings, shows George the immeasurable good that he has brought to the world through his unselfish actions.
It's a Wonderful Life is widely considered to be one of the greatest films of all time, earning five Academy Award nominations at the time that it was released. For many people, the film is synonymous with the holiday season, its warmth and good humor earning it a spot as one of the all-time great American works of cinema.
Celebrities open up about their favorite holiday films
In their report, Us Weekly also featured other celebrities and their favorite holiday movies. Kathy Bates agrees with Parton and counts It's a Wonderful Life as her favorite Christmas flick, revealing "My favorite part is when his brother, who's in the Navy, bursts in the door at the very end and toasts George. 'To my brother George, the richest man in town!'" 
Christine Baranski, star of stage and screen, admitted to loving the classic White Christmas, which stars Bing Crosby and Danny Kaye. "That movie gets to me every time!" Baranski said. "And I think that's the power of a Christmas movie, it can have the power to go straight to your heart."
Actor Amber Tamblyn has a fondness for an unconventional holiday film: The Big Lebowski. As Tamblyn admitted, "I think I really liked to watch The Big Lebowski. There's just something about that movie, I'm not sure what it is, and I know a lot of people feel the same way." 
RELATED: 'It's a Wonderful Life': The Christmas Classic Might Have Been Jimmy Stewart's Last Movie If Not for His Co-Star