Dolly Parton Has a Lot to Do With the Moderna COVID-19 Vaccine and Twitter Is Overwhelmed
The power Dolly Parton has! The country music icon is being praised all over Twitter for the role she played in the creation of Moderna's coronavirus (COVID-19) vaccine.
Pharmaceutical companies have been rapidly trying to develop a viable vaccine this year. Pfizer had announced on Nov. 9 that its trial run determined its vaccine to be 90% effective. On Nov. 16, Moderna announced its vaccine has a 94.5% efficacy rate and requires less refrigeration measures than Pfizer's.
The vaccines are not yet ready for distribution, but Dr. Anthony Fauci told CNN that the speed at which these vaccines were developed is "truly outstanding." And according to Moderna's report, Parton played a big role in financing its research.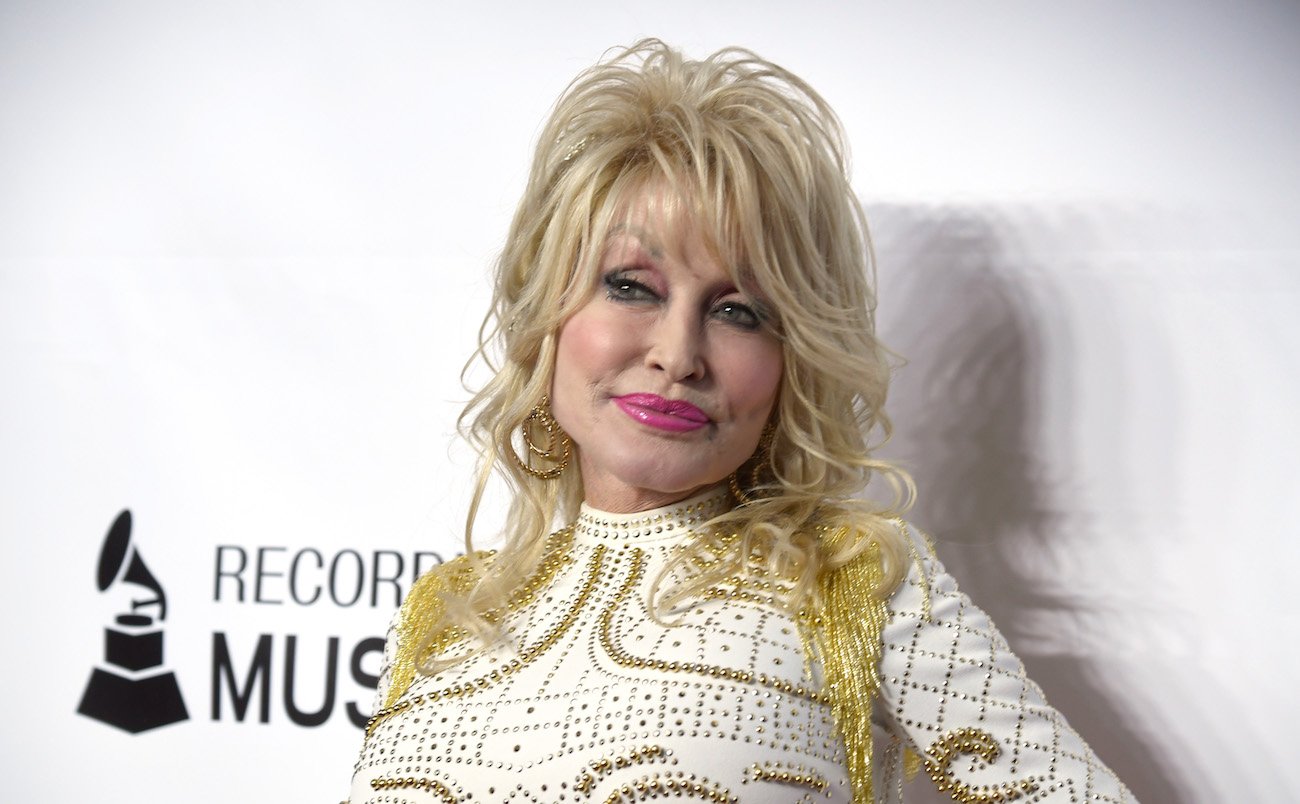 Dolly Parton donated $1 million to the Vanderbilt University Medical Center in April
When the pandemic was in its early stages in the United States, the Grammy-winning singer decided to help where she could by donating $1 million to Vanderbilt University Medical Center's coronavirus research. She announced her donation on Instagram, saying a friend of hers was working on developing a cure for COVID-19. She also encouraged others with the proper means to donate funds to COVID research. According to CNN, Rihanna and Jay-Z each donated $1 million through their respective foundations.
Parton's donation went a long way, as Moderna's preliminary report on the vaccine lists the Dolly Parton COVID-19 Research Fund at Vanderbilt University Medical Center as one of its main financial supporters.
The National Institute of Allergy and Infectious Diseases (NIAID), the National Institutes of Health (NIH), and the Coalition for Epidemic Preparedness Innovation are also listed as supporters. The trials were conducted at the Kaiser Permanente Washington Health Research Institute in Seattle and at the Emory University School of Medicine in Atlanta.
Parton started trending on Twitter for her part in the funding of the research and development of the Moderna vaccine.
"Dolly Parton partly funding the covid vaccine is the perfect ending for 2020: totally random and unexpected. (and awesome)," one user tweeted.
"At what point to we anoint Dolly Parton as a saint?" wrote another.
"There are going to be 100 bad movies about the COVID pandemic but I'll only watch the one where the day is saved by Dolly Parton in a lab coat," one user joked.
Chimed in another, "Dolly Parton can cure COVID but COVID could never write 'Jolene' and 'I Will Always Love You' in the same day!!!"
As another teased, "Shakespeare may have written King Lear during the plague, but Dolly Parton funded a covid vaccine, dropped a Christmas album and a Christmas special."
Dolly was trying to 'do good' when donating $1 million to COVID-19 research
The 'Jolene' singer appeared on Today on Nov. 17 to talk about those holiday projects she has coming up, but naturally, she was asked about Moderna.
"I'm just happy that anything I do can help somebody else," she said about donating the $1 million. "And when I donated the money to the COVID fund, I just wanted it to do good, and evidently it is! And let's just hope we find a cure real soon."
If the Moderna vaccine is, in fact, the vaccine that ends up being distributed in the coming months, Parton will have been one of the biggest reasons it was able to be developed so quickly. Her donation very well might have helped save millions of lives.