Dolly Parton Once Made an Album of Love Songs Inspired by Her Husband
Dolly Parton's husband, Carl Dean, influenced her to write an album full of love songs. She released the album around the same time as a major milestone of her marriage. Notably, Parton finished the album very quickly.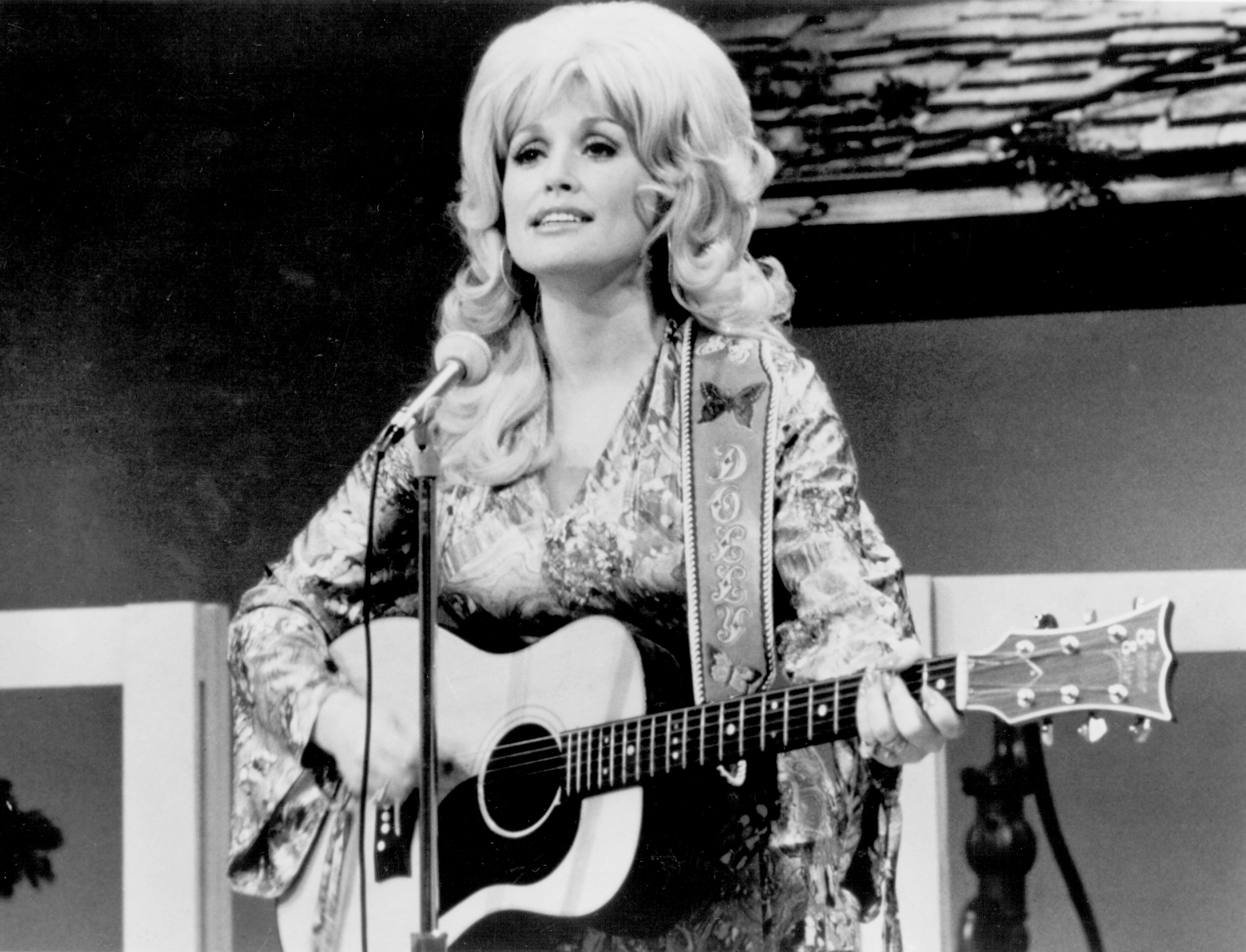 What Dolly Parton did when her marriage to her husband, Carl Dean, turned 50
During a 2016 interview with The Guardian, Parton discussed her songwriting process. "I write a lot from my own experience, my own thoughts and feelings," she revealed. "I also write for friends and family. When they're going through things, whether it's a new baby, a marriage, a divorce, I feel their joy and their hurt. That's one of the great things about being a songwriter: you can express not only your own thoughts and feelings but also those of the people you're close to, or people in general."
Parton said her marriage to Dean helped inspire a new album. "My husband [Carl Dean] and I were married 50 years in May and I thought, well, this is a good year to write about love in its many colors," she said. "So my new album, Pure & Simple, is full of love songs. I wrote about all the things we'd been through over the years, and all the things I know about love. There are songs about cheating love, romantic love, friends-with-benefits love, but most of the songs are about true love." Some of the songs on Pure & Simple were new and others were re-recordings of her older songs.
RELATED: Dolly Parton Once Said She Writes Songs 'in Just a Few Minutes'
Why she finished an album of love songs so quickly
During an interview with the Sarasota Herald-Tribune, Parton gave fans insight into the making of Pure & Simple. She said her journey of creating the album began when she wrote a song called "Pure and Simple." Subsequently, she wondered what the album was going to be about. As she started writing songs, she noticed love was a recurring theme. Parton didn't have an issue with this theme because she knows so much about love.
Parton told Nylon she finished the album over the course of weeks. She said this was unusual because great albums generally take months to make. Parton didn't have time to work with a producer so she largely produced the album herself.
RELATED: 1 Dolly Parton Song Moved Nancy Sinatra to Tears as She Recorded It
How the world reacted to Dolly Parton's album of love songs
Parton said she was very fond of Pure & Simple. She said she was in a good mood while she crafted the album. She pointed to the album's title track, "Never Not Love You," and "Outside Your Door" as some of the songs from Pure & Simple she enjoyed.
RELATED: A Look Inside Dolly Parton's Mysterious Husband's Surprise Birthday Party in 1979
Pure & Simple was a hit. It reached No. 11 on the Billboard 200, remaining on the chart for nine weeks. Despite the popularity of Pure & Simple, none of its singles charted on the Billboard Hot 100.
Pure & Simple found some success in the United Kingdom as well. The Official Charts Company said the album reached No. 2 in the U.K., staying on the chart for eight weeks. None of its singles charted in the U.K. either. Pure & Simple was a success — and it might not exist without Parton's husband.