Dolly Parton's Meet Cute With Husband Carl Dean Involved Him Hollering at Her at a Laundromat
Dolly Parton is a beloved singer, a pop culture icon who has been praised for her charity work and her open, friendly nature. Parton has been in the spotlight since she was a very young woman, and these days, at the age of 76, she's more popular than ever. Although Parton's life is very public, and she regularly sits down for interviews with reporters and talk show hosts, she prefers to keep one part of her life private—her long-term marriage to Carl Dean. In fact, Parton has only opened up about her husband rarely, with the most notable occasion being in 1976, where the singer talked about how she first met Dean. 
Dolly Parton is an iconic musician and businesswoman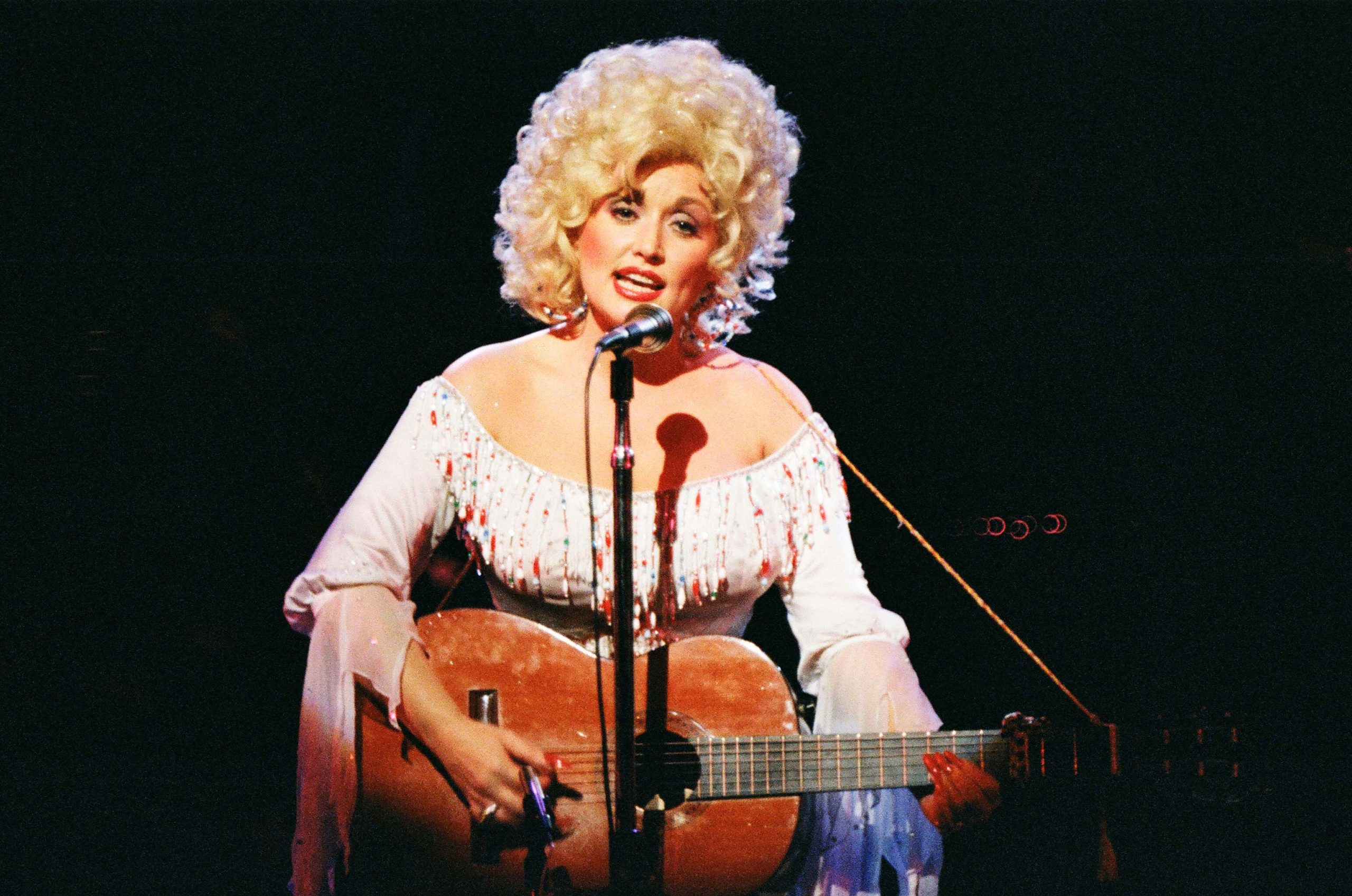 Parton released her debut album in 1967, and ever since, she has been a country music mainstay. Known for her sweet, high-pitched singing voice and her down-home persona, Parton has earned acclaim for everything from her acting work to her business ventures. Parton has appeared in movies like Rhinestone, Steel Magnolias, and the iconic girl-power flick 9 to 5. 
Parton is also an avid participant in charitable endeavors, and never hesitates to use her voice for worthwhile causes. Still, one of Parton's most impressive ventures is her decades-long marriage to Dean. In a world where many superstars burn through multiple marriages, Parton's relationship stands as a shining example of true love and dedication. 
How did Dolly Parton first meet Carl Dean?
Parton has worked hard to keep her romance out of the spotlight. Still, she has talked about Dean on a few rare occasions, including in a 1976 interview with The New York Times. As reported by Insider, Parton revealed that she first met Dean in 1964. She admitted that she encountered Dean when she was in Nashville, Tennessee, making a stop by the Wishy Washy Laundromat.
Parton recalled that a man, who turned out to be Dean, had "hollered" at her, noting: "I wouldn't go out with him. I mean, that was somethin' we was taught. You gotta know somebody or they may take you on a back road and kill you."
Parton explained there was an attraction between the two and they ended up going on a date later that same week. She said: "He drove me straight to his folks' house and introduced me to his mother and daddy. 'Cause he said he knew right the minute he saw me that that's the one he wanted."
Dolly Parton and Carl Dean have kept their marriage very private over the years
Parton and Dean were married just two years after that fateful meeting at the Nashville laundromat. Parton became a star several years after that, but throughout her historic rise to fame, Parton managed to keep her marriage to Dean private.
Over the years, the two have only been spotted out together on very rare occasions. Although the singer has revealed that the two go through hard times and have arguments, just like any other couple, they are committed to making their union work. Parton and Dean have never had children, but they enjoy plenty of fun family times with Parton's numerous siblings, and all their nieces and nephews.
Parton once admitted part of the reason she keeps her marriage private is because of Dean's low-key nature. According to Us Magazine, Parton said in 2020 that her beloved husband is a "quiet, reserved person." For fans, Parton's long-term marriage is just one reason why the queen of country is so worthy of admiration.
RELATED: Dolly Parton Says a Fan 'Cussed [Her] Out, Big Time' for Singing This Song in a Nightclub