Dolly Parton Said She's Had 'Clothes Bust Apart' While Performing: 'I Wear My Clothes Awfully Tight'
Dolly Parton has become one of the most beloved celebrities of our time — and the country music star has seriously done it all. Parton's found success in both acting and singing, and she even has her own amusement park. And while she's known for her vocal abilities, she's also known for her iconic looks.
Parton's debuted plenty of wild outfits over the years. And she once explained how she's had "clothes bust apart" while wearing them during performances. Here's what happened.
Dolly Parton explained how she fits into her extremely tight outfits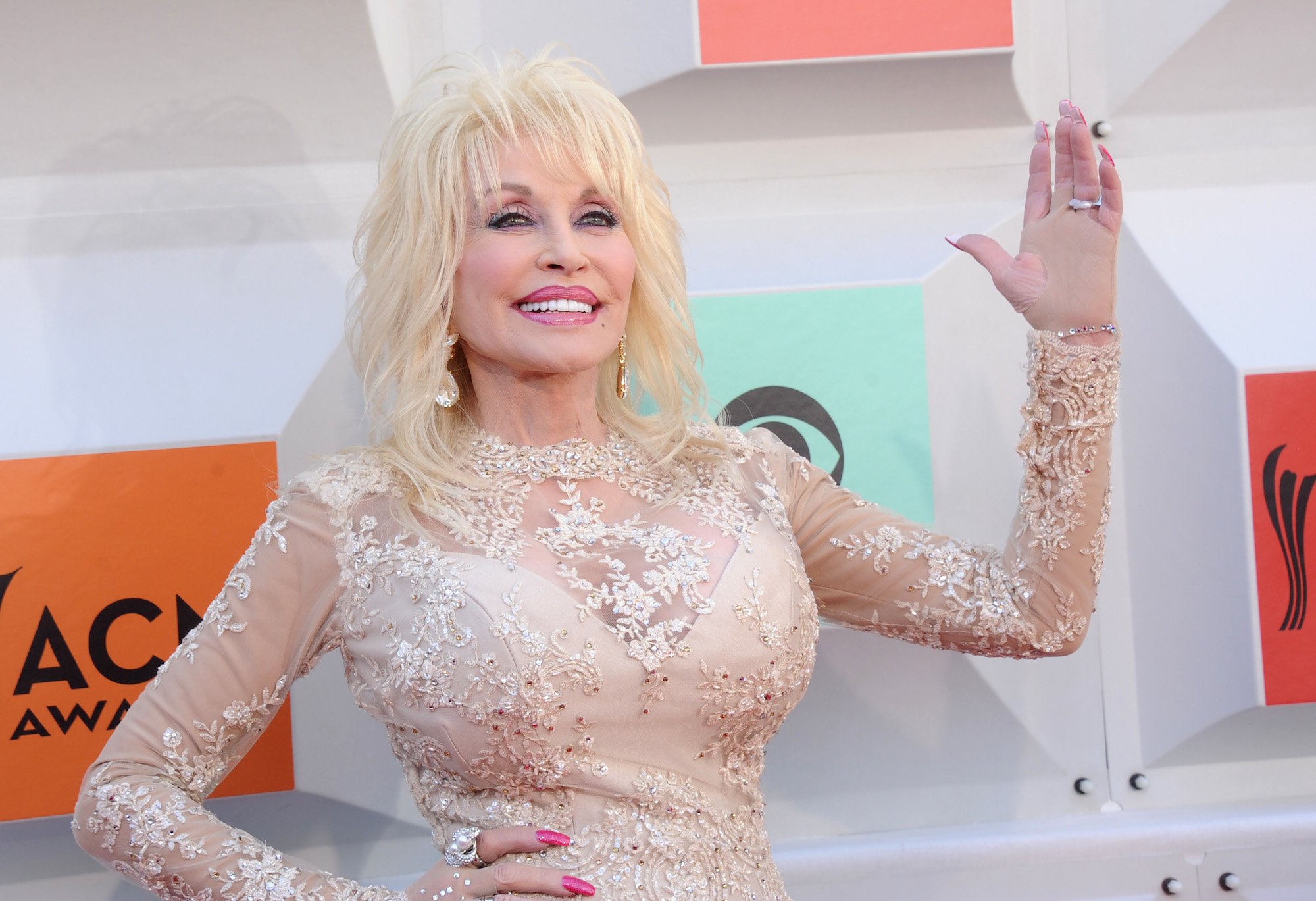 Parton has plenty of iconic looks from over the years. And the 74-year-old broke down her most memorable fashion moments in a Vogue YouTube video, according to People.
"I have never thought of myself as being fashionable," she explained. "I'll just tell you what I know about how I look and why I look that way."
Plenty of Parton's looks are incredibly form-fitting, and she knows quite well how difficult it can be to get into some of her tightest outfits. For that reason, she told People her strategy for making sure all of her favorite pieces fit no matter what stage of her tours she's on.
"I have to stay on a low-carb diet when I'm on the road because my show clothes are so tight and I can't afford to gain like I used to in the past," Parton said. "There is nothing more uncomfortable than trying to wear those tight-a** clothes when you're too big for them!" She then added that since she's just 5'1″ with a "country girl appetite," she saves her favorite foods for holidays and other celebrations.
Parton once said her clothing busted apart while on stage
While Parton is used to wearing some outfits that are surely less than comfortable, she once talked about a particularly embarrassing incident. Back in 2009, she spoke to Good Morning America about her life and career — and a clothing mishap came up, ABC News reports.
A fan asked Parton, "I've been a fan for over 30 years, and my question to you is, What has been the most embarrassing thing to happen to you on stage?"
"I have had clothes bust apart on stage, seriously I have," Parton answered. She then explained that while in her theme park in Tennessee, Dollywood, she had a beaded dress that was "very, very tight and it popped right in the middle of a song." After that, her background singer "came over, got the guitar, and put it up against" her to cover her as he backed her into the dressing room.
"I changed and came back out on stage," she added. "I wear my clothes awfully tight."
Parton's kept her most iconic looks from over the years
Despite the mishap, it hasn't stopped Parton from continuing on with her glitz and glamour. And she's even kept her favorite looks from over the years.
"I probably have a hundred dresses from over the years," Parton wrote on Instagram back in 2019. "I just can't seem to let go of my favorites!"
Actor Reese Witherspoon also got to raid Parton's closet — and it was everything she imagined and more. Today added a clip of Witherspoon holding on to Parton's many beaded and sequined dresses, and glitter went everywhere as she held on to the clothes.
"I always imagined Dolly's apartment's closet opens, and sequins come flying out!" Witherspoon said.
"Well, that did!" Parton noted.
We're glad Parton's held on to so many of her favorite looks from over the years, and we're sure there are more to come!
Check out Showbiz Cheat Sheet on Facebook!