Dolly Parton Once Shut Down Her Haters in the Most Beautiful Way
For decades, Dolly Parton has stayed true to the big blonde hair and glammed-up appearance her fans expect. In fact, there's little to no chance Parton's admirers will ever see her without makeup on at all. Ironically, as much as the singer's image depends on external factors, few performers seem to be as genuine as Parton. Here's what she once said about her looks.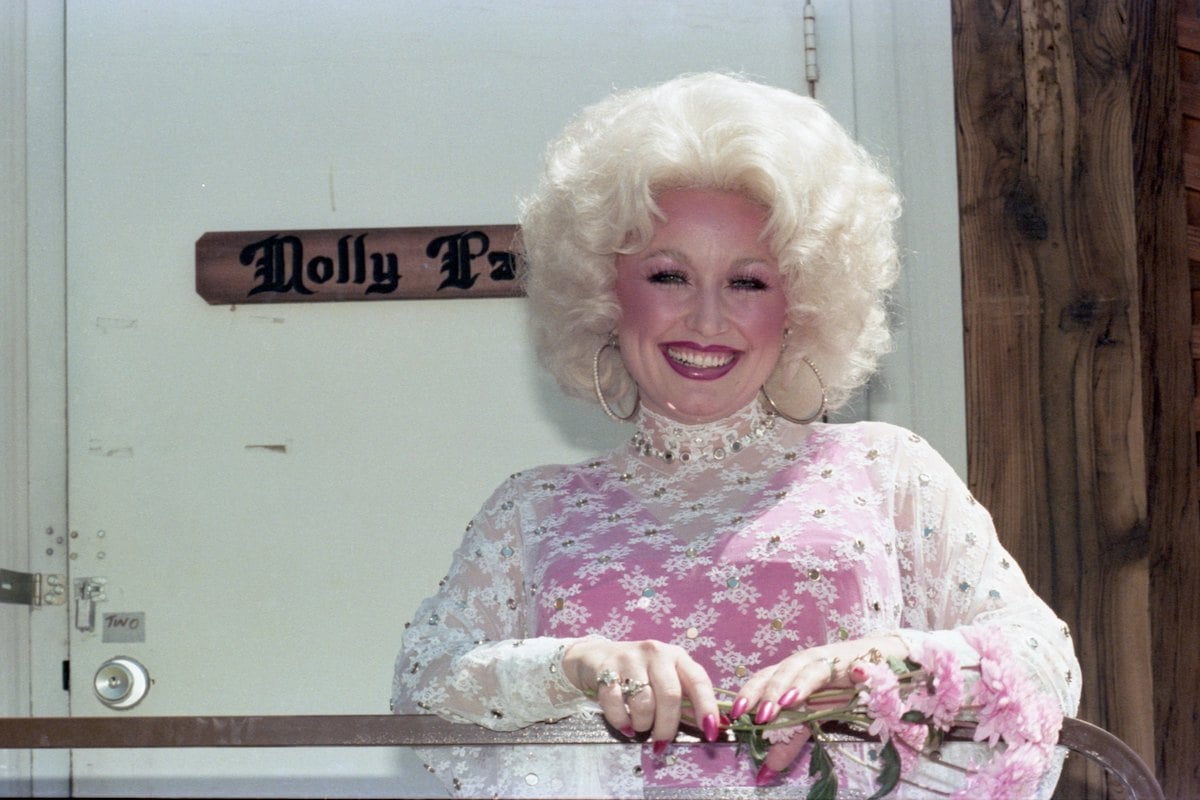 Dolly Parton has held to the same look for decades
Part of what fans love about Parton is how open and honest she is about things. The singer has openly discussed her use of wigs, the inspiration for her heavy makeup, and what she looks like without all of it. And she does it with a sense of humor and lack of ego about herself that few celebrities can muster. More than just great music, Parton maintains a winning attitude.
The legendary country singer is as comfortable as can be in her own skin. And perhaps some of that has evolved over the many years since her 1967 debut album. However, by the late 1970s, Parton seems to have taken full ownership of her stage persona. In a 1977 interview with Barbara Walters, she laid her critics out in a most profoundly beautiful way.
RELATED: Dolly Parton Explains the Poignant Reason Miley Cyrus 'Had' to Sing on Her New Christmas Album
The singer once explained exactly why she does things her way
During the interview (via Elle), Walters asked Parton why she wears the blonde wigs and "extreme" clothes. According to the journalist, the singer's beauty doesn't necessitate such an approach. And Parton shoots back with a swift defense of and brilliant justification for her look.
"It's certainly a choice," the singer quipped. "I don't like to be like everybody else. I would never stoop so low to be fashionable. That's the easiest thing in the world to do." Again with that signature sense of humor, Parton explains why she started and never stopped wearing wigs. But she had an entire better response when asked how she reacts to people's jokes about her.
"All these years people have thought the joke was on me, but it's actually on them," she said. "I am sure of myself as a person. I am sure of my talent. I'm sure of my love for life and that sort of thing. I am very content. I like the kind of person that I am. So I can afford to piddle around and do-diddle around with makeup and clothes and stuff because I am secure with myself."
RELATED: Who Is Country Music Legend Dolly Parton's Husband?
What is Dolly Parton's net worth?
Though her approach isn't for everyone, Parton's fashion and beauty has helped her become an undeniable icon in the music world. And her words are an inspiration, particularly to fans struggling with self-worth. After all, Parton overcame the odds and adversity to build a $600 million net worth.
No wonder the singer's fans are as devoted as ever. Parton released her 47th solo studio album in 2020. And A Holly Dolly Christmas captures both her musical talent as well as her optimistic outlook on life. It's refreshing to hear such a beloved artist own themselves, especially so early in her career.