Dolly Parton's Morning Routine Is More Ambitious Than Yours
Dolly Parton shared that she wakes up at 3 a.m. every morning and typically runs on just three hours of sleep. Find out why here.
Dolly Parton knows the early bird gets the worm. The iconic country singer has enjoyed a decades-long career in the music industry, prompting many to ask her over the years what her secret to songwriting is.
She's always maintained that songs come naturally to her when she's trying to express her feelings or the feelings of others. But when does inspiration usually strike? When does she get her best work done? She opened up about her morning routine in a recent interview with RuPaul.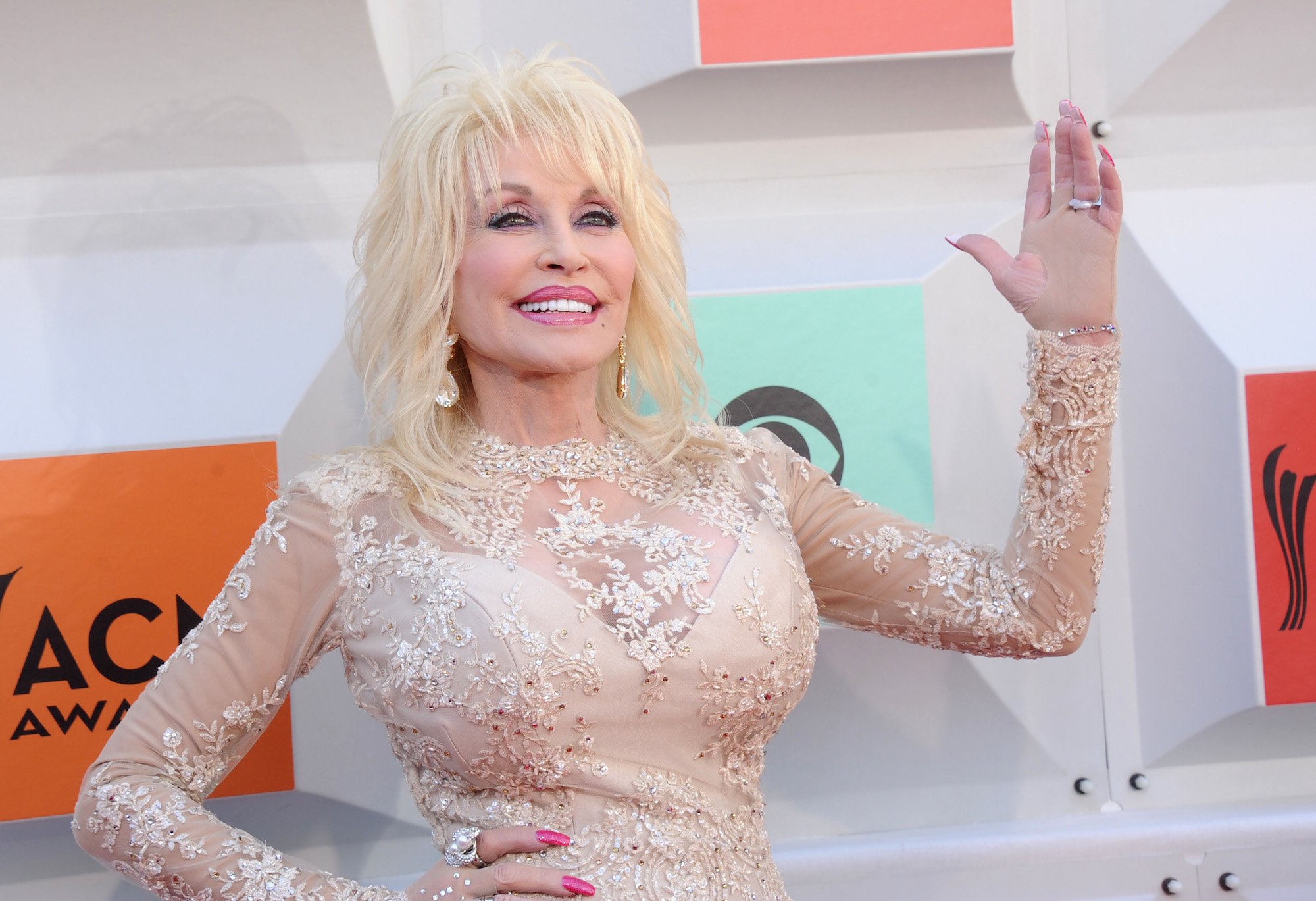 Dolly Parton explains her morning routine
In an interview for Marie Claire with the RuPaul's Drag Race host, Parton gave fans a peek into her home life with husband Carl Dean. In the conversation, the "Jolene" singer revealed that she typically runs on about three hours of sleep and likes to wake up at 3 in the morning most days. And it's because she does her best writing while the rest of the world is still asleep.
"I'm a very, very, very early riser," she told the famous drag queen. "I go to bed pretty early, but I'm up and down. If I wake up and I'm pretty well awake, I think, I've got so much to do, I'll get up and I'll work a little while, write a little while, and I'll lay back down."
The 74-year-old said she also feels her most spiritual early in the morning.
"I do some of my best spiritual work, some of my best writing, and some of my business work—call-ins and letters that I'm writing or whatever—between 3 a.m. and 7 a.m.," she said. "I get more work done during that little period of time when the world is calm, energies are down, and I just feel like a farmer. I think God is a farmer. He's getting out and he's throwing down all these little nuggets of corn. Corn mostly, in my place. They say the early bird gets the worm. Well, they also get a lot of good ideas too."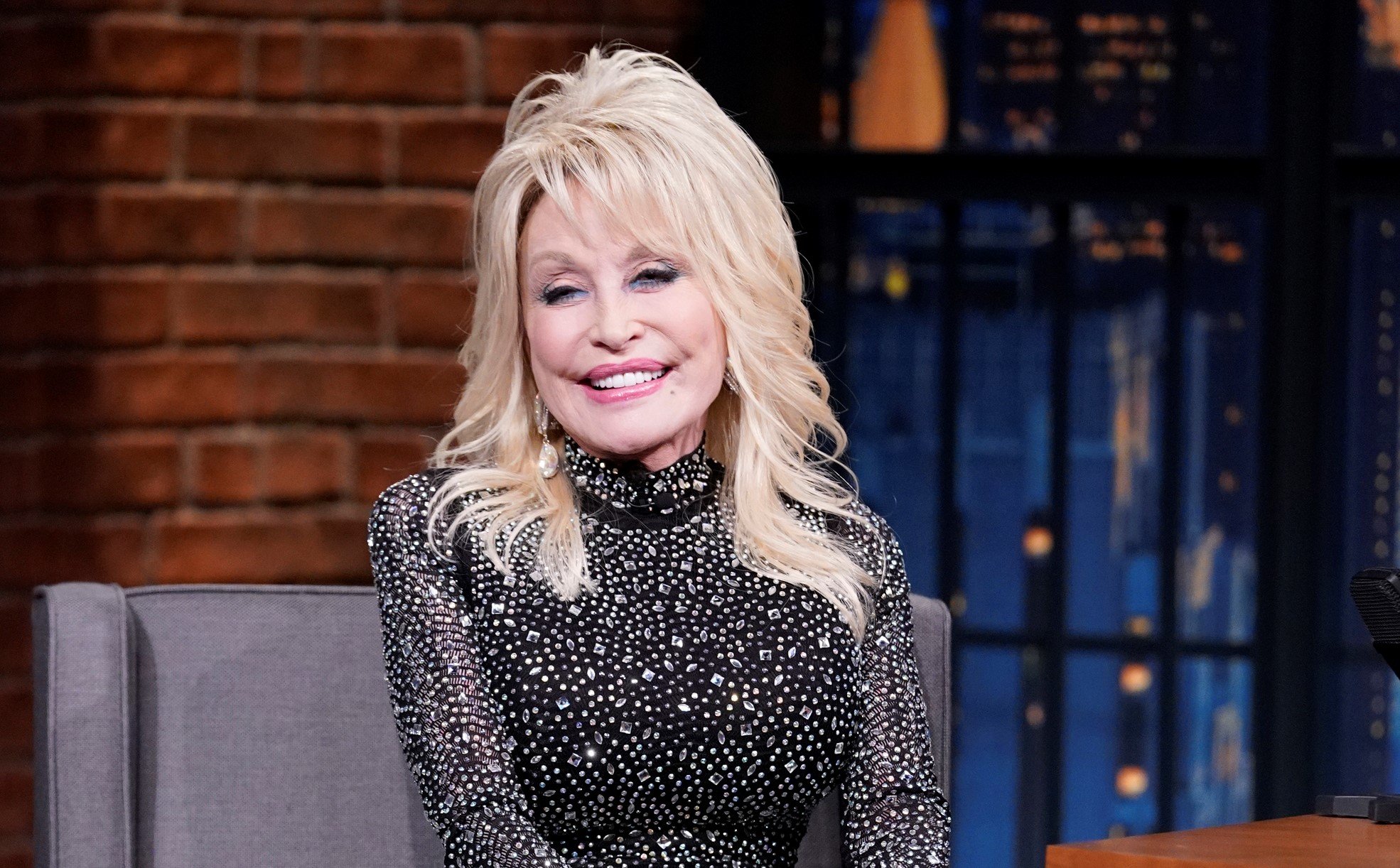 Dolly Parton starts her days with a relaxing habit
Before Parton gets into the songwriting, letter writing, and such, the Grammy winner takes a moment to breathe and appreciate life right when she wakes up.
"I'm a very spiritual person," she said. "Every single day, before I do anything, I wake up and I thank God for the night and ask him to bless the day and to bring all the right things…all the wrong people out of my life, and bring all the right stuff in. And just to guide me, lead me. And I always pray that he'll let me uplift mankind and glorify Him."
The music icon also meditates once she's awake. And if she finds herself feeling stressed later in the day, she returns to that mindful headspace.
"I have my little meditations I do, my little scriptures that I read, and all that. And that's how I start my day," she shared. "And I also can draw on that throughout the day. If things get chaotic and crazy around me, I can just go into that little spot of my own. It's why I say you need to keep a little spot for yourself and your spiritual self and for God. I gain strength and courage and hope and light and love from that little spot."
Meditation is a wonderful way to center yourself before you get out of bed in the morning. It sets you on a mindful path for the rest of the day and helps you stay focused on your to-do list with clear intentions in mind. And clearly, Parton has become a master of it.