Dolly Parton Was Almost a 'Family Feud' Host
Family Feud is one of the longest-running shows on television today. At one point, Dolly Parton almost became one of its hosts.
Family Feud is one of the longest-running shows on television today. For decades, the family-friendly game show been entertaining households all around the country (and perhaps the world!) with jokes and a simple game in which two families compete against one another to win big money.
Nothing is better than watching ordinary families like yours get a chance to win big, so it's no wonder that Family Feud has been so popular for so long.
Currently, Steve Harvey hosts the show, and his sense of humor brings laughter and joy to both viewers and contestants. However, Harvey hasn't always been the host – in fact, the show has gone through quite a few hosts in its many variations, and America's favorite blonde was once considered for the role.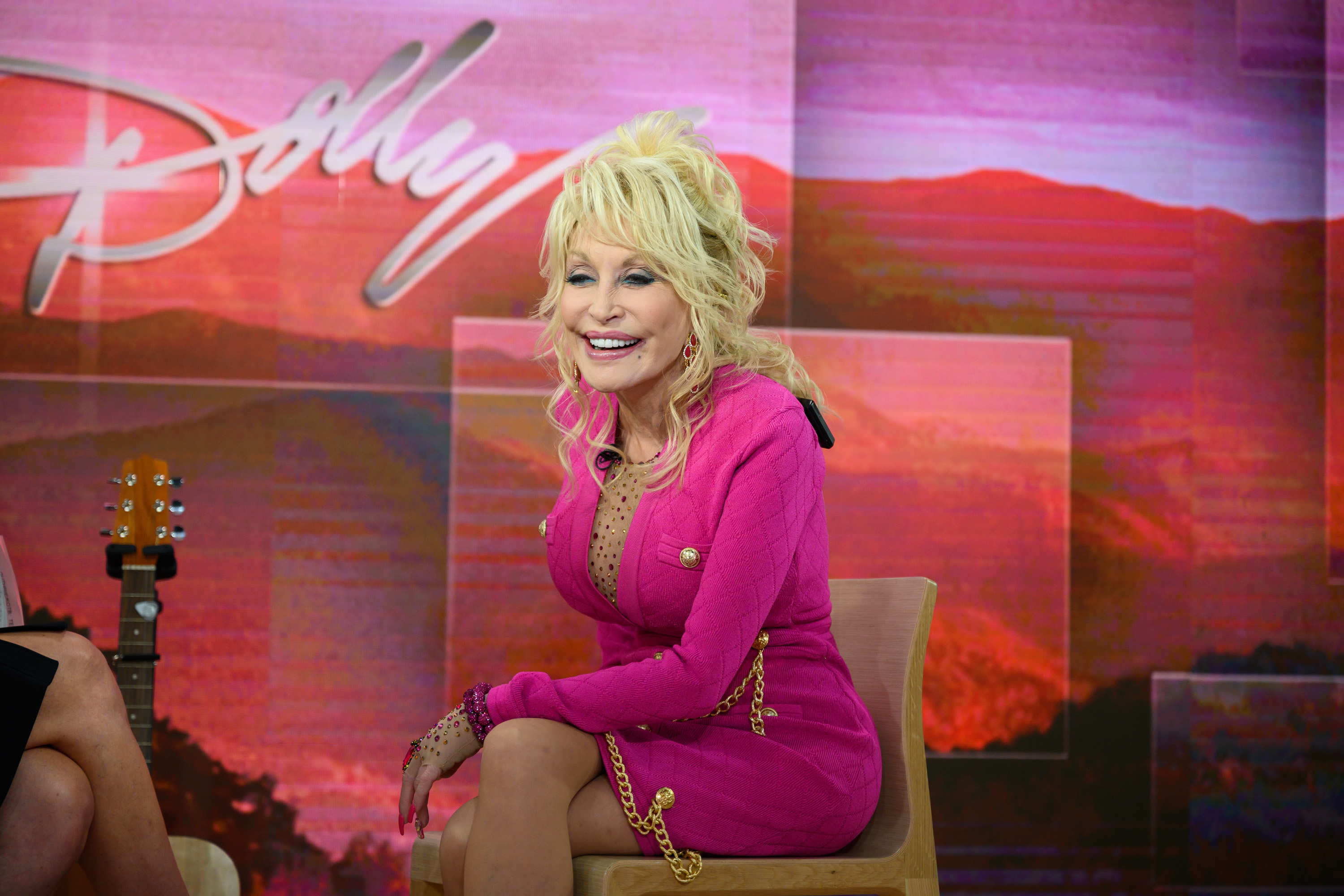 What is 'Family Feud'?
For those who aren't big fans of game shows, let us explain what Family Feud is all about. Family Feud differs from other game shows in a few different ways. First is that the contestants don't play as individuals, but as families. Talk about a family bonding experience!
Families of five members or more (related by blood or law) audition to be on the show through a video, and then are invited to participate in a live mock game. The families that make the cut get the chance to play Family Feud on television and win $20,000!
The game isn't complicated: basically, family members take turns guessing at popular answers that the public gave to specific survey questions, like "Things that people do before they go to bed" or "Spanish-speaking countries."
If they guess an answer that was popular when the question was asked to the public, then their family wins points! Between the simple nature of the game, the adorable family dynamics between the contestants, and the charisma of the host, it's not hard to see why watching Family Feud is such a favorite activity for families everywhere.
Steve Harvey currently hosts 'Family Feud'
Since 2010, Family Feud has been hosted by the hilarious Steve Harvey, who was mostly known for his comedy on sitcoms and standup stages prior to this gig.
It turns out that Harvey is the perfect man for the job, with his perfectly timed jokes and hilarious reactions to some of the contestants' responses.
In fact, many people think that Harvey is the second-best host of the show in history, only coming in after legendary Richard Dawson, who was the original host when the show premiered on ABC all the way back in 1976. Dawson hosted the show for a decade, which means that if Harvey continues along in his success, he's set to break Dawson's record.
Harvey took the place of actor John O'Hurley, who only hosted the show for 4 years. Before O'Hurley, Family Feud was hosted by actor Richard Karn of Home Improvement fame. Louie Anderson hosted the show for three years before Karn took over, starting when Family Feud was revived in 1999. However, Anderson's job was almost given to everyone's favorite blonde country gal.
'Family Feud' asked Dolly Parton to be a host
In 1999, after Family Feud was revived for the second time (it took a 5-year hiatus starting in 1994), producers were set on finding the perfect host for the series.
According to Eternal Lifestyle, although Anderson ended up getting the job, the producers of Family Feud originally wanted an unlikely candidate to host their show: Dolly Parton!
The country music legend surely would have brought a lot of pep and joy to the show, but she turned the job down. She's such a legend that it seems she didn't need to add Family Feud to her repertoire, although we would have loved to see it!