Dolly Parton Wrote These Two Iconic Songs in One Day
Dolly Parton is one of the greatest songwriters of our time. Case in point: She wrote "I Will Always Love You" and "Jolene" on the same day.
Dolly Parton is one of the greatest songwriters of all time. The country icon has written and recorded hit after hit, but two tracks in particular are some of music's most famous songs.
As mapped out in her 2019 documentary Dolly Parton: Here I Am (now on Netflix), "Jolene" and "I Will Always Love You" are two of the star's most successful pieces of work. (They're certainly the most covered.) Yes, "I Will Always Love You" was a country song long before Whitney Houston made it one of the most recognizable songs in the world. And who can say they haven't bopped to "Jolene" at least once in their lives?
As it turns out, Parton wrote both of those songs on the same day.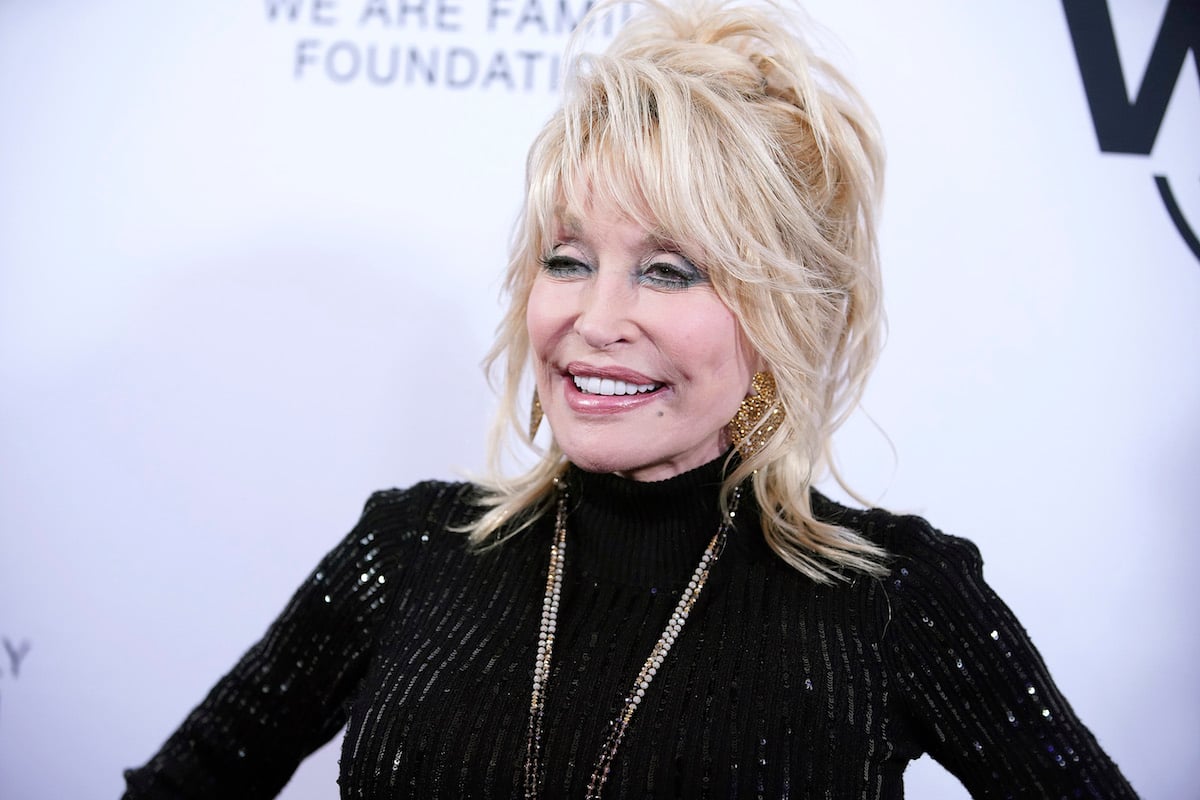 Dolly Parton wrote "I Will Always Love You" as a goodbye to a friend
In a September 2018 interview on The Bobby Bones Show, Parton casually dropped the fun fact that she wrote the two tracks in one day.
"In 1972, I wrote, it," she said in response to a question about the smash hit from The Bodyguard. "At the same time I wrote 'Jolene.' That was a good writing day." To say the least!
In Here I Am, the star shared what the inspiration behind her version of the iconic single was, as well as how she feels about the late Houston's cover.
"'I Will Always Love You' is that signature song that when I was leaving the Porter Wagoner Show trying to make sense of what, you know, that I appreciate you and I wish you well, and I thank you for loving me and all that, but I've gotta go."
Dolly Parton loves Whitney Houston's cover of 'I Will Always Love You'
Of course, Houston's version was a goodbye to a relationship that both partners know won't work out, despite their love for each other. That just goes to show the true universal meaning of Parton's nuanced lyrics.
The singer revealed in Here I Am that Elvis Presley originally wanted to record "I Will Always Love You," but she knew it was too good to sell.
"It was my most important copyright," she said. And she was right, as it became just another one of her many top hits and made her even more rich when The Bodyguard came out 20 years later.
"I thought it was the most unbelievable thing I'd ever heard," Parton said of Houston's cover. "I'd never even believed my little song could be done like that. People say, 'Well, she claims it's her record.' I said, 'It is her record. It's my song, but it's most definitely her record. It didn't sound like that when I had it.' She made me rich."
Dolly Parton's 'Jolene' has been covered by The White Stripes, Miley Cyrus, and more
While "I Will Always Love You" and "Jolene" were both written one fateful day in 1972, the songs were both released in 1974. And while the former was covered to wildly successful acclaim, there have been plenty of notable "Jolene" covers, like Miley Cyrus' (who also happens to be Parton's goddaughter).
In a 2016 interview with The Guardian, Parton admitted that The White Stripes' "Jolene" cover is one of her all-time favorites.
"Well, I love him to death," the 74-year-old star said of Jack White, The White Stripes frontman. "[The White Stripes] did one of the greatest versions ever of 'Jolene.'"
She loves White so much, in fact, that she's considered collaborating on an album with him.
"I had a chance to have dinner with Jack in LA not long ago and we talked about the possibility of someday down the road that we may get together to do something," she told the outlet. "I haven't had time to sit down and really focus with someone else on an album. But he would be someone wonderful. And I think we would make some beautiful music together."
Just imagine what hits Dolly Parton and Jack White could write together in one day.