Dolly Parton Wrote This Hit on the Back of Porter Wagoner's Receipt
Dolly Parton took inspiration from her childhood to compose a hit song which she wrote on one of Porter Wagoner's receipts.
Dolly Parton might be known for her glamorous sense of style, however, her music doesn't always have glamorous origins. For example, she once wrote the lyrics to a hit on the back of one of Porter Wagoner's receipts. Here's a look at the autobiographical significance of the song — and the song's unusual cinematic legacy.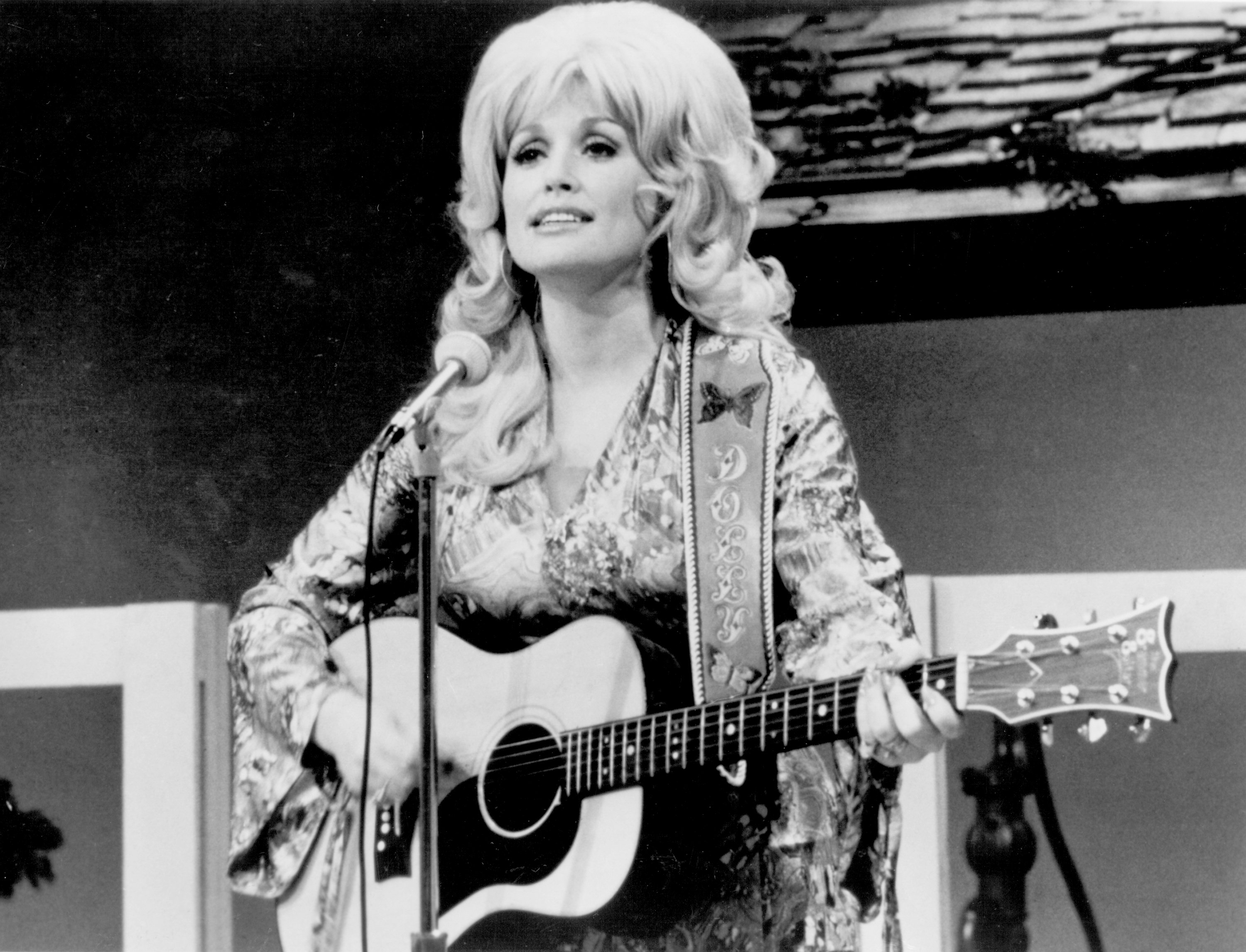 An unusual part of Dolly Parton's songwriting process
According to Bustle, Parton discussed her songwriting process in her book Dolly Parton, Storyteller: My Life in Lyrics. "[S]ometimes I'll dream a song and in my sleepiness I think I'll remember it when I wake up, but I won't," Parton wrote. "So I learned a long time ago that if I dream a song I have to write it down right then. You have to be on the job when you're a writer, because you don't want to lose any great lines. I've wanted to smack my own face many times thinking, 'I knew [that line] was good, but I didn't write it down so now I can't remember what it was.'"
Parton's desire to write down her ideas has led her to write on anything. "I'll write on anything. If I come up with an idea, [I'll take] whatever is in my pocketbook, [even] if it's the last receipt I got from the drive through at McDonald's. I'll write on a Kleenex box or even on the back of my hand if I don't have something else handy."
The autobiographical song Dolly Parton wrote on a receipt
For example, The New York Times reports Parton wrote her song "Coat of Many Colors" on the backside of one of Porter Wagoner's dry cleaning receipts. She still has the receipt to this day. It's part of her extensive collection of momentos from her past. In addition, Parton has the first royalty check she ever earned — a check for $1.02 from 1966.
According to Rolling Stone, the song's lyrics are autobiographical. They describe a poor child whose mother gives her a coat of many colors — a patchwork coat made from different pieces of cloth. The child is so proud of the coat but her schoolmates mock her for wearing it. Ultimately, the child decides she is rich because her mother made the coat for her. "Coat of Many Colors" is more like a short story than a conventional pop song and it packs quite an emotional punch.
The legacy of 'Coat of Many Colors'
Wagoner recorded the first version of "Coat of Many Colors." Two-and-half years later, Parton recorded hers. Her version of the song reached No. 4 on the Billboard Hot Country Songs chart. In addition, Parton produced a television film called Dolly Parton's Coat of Many Colors based on the song, making "Coat of Many Colors" one of the rare songs to inspire the plot of a movie. The movie led to a sequel called Dolly Parton's Christmas of Many Colors: Circle of Love. Not bad for a track written on the back of a disposable piece of paper.