Dolly Parton's Sister Took Over Her Biggest Movie Role
Few entertainers have endured in the business like Dolly Parton has. The legendary country singer released her debut album way back in 1967 and continues to be beloved today. Moreover, Parton's always eager to include those close to her in her work. Her goddaughter Miley Cyrus even appeared on her 2020 holiday album A Holly Dolly Christmas. And the same goes for her sister, who assumed Parton's biggest movie role.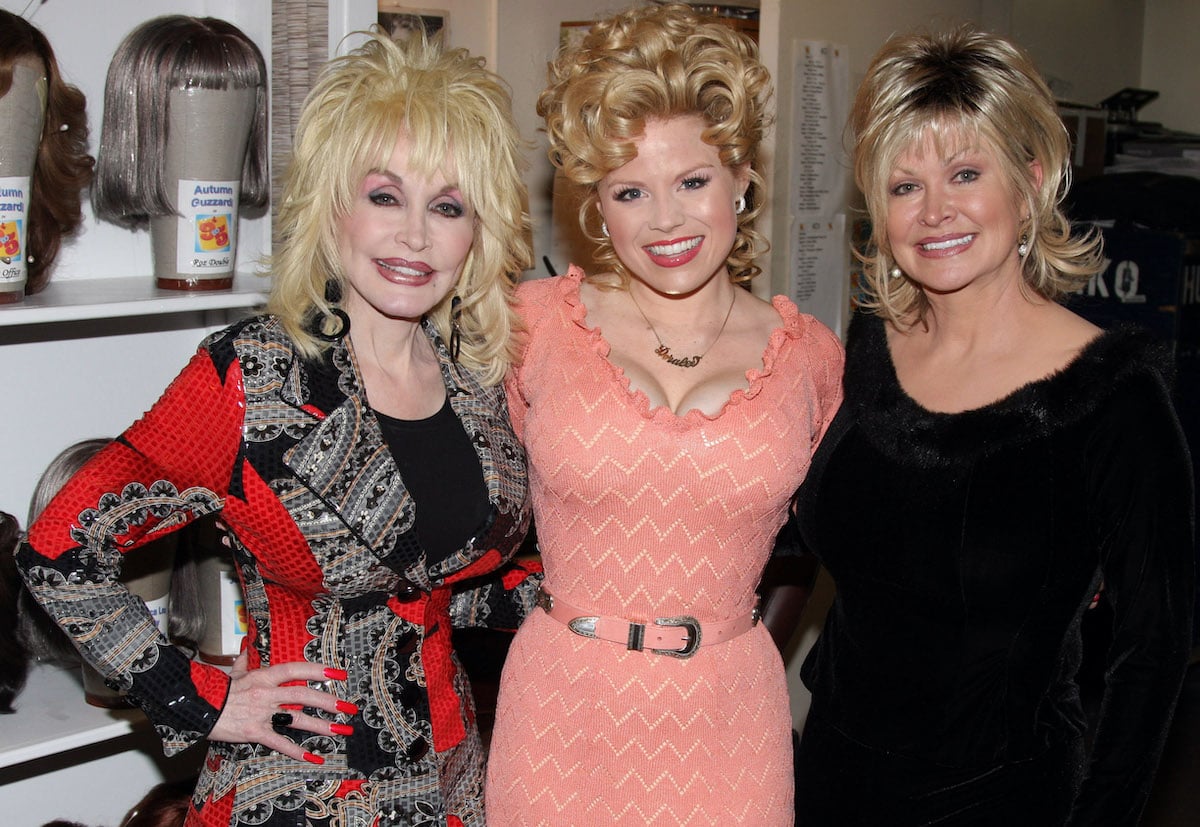 Dolly Parton has a very limited filmography
When it comes to Parton, most fans probably think of her music, her philanthropy, and The Dollywood Company before her film career. However, in addition to bringing her unique personality to the music world, Parton has dabbled in movies now and again. Some of her roles are simply cameo appearances in films such as The Beverly Hillbillies and Miss Congeniality 2: Armed and Fabulous. But she's taken on a few starring roles.
Most recently, Parton appeared alongside Queen Latifah, Keke Palmer, and Jeremy Jordan in 2012's Joyful Noise. But some of her best-known movies came from the 1980s. During this decade, Parton starred in The Best Little Whorehouse in Texas, opposite Sylvester Stallone in Rhinestone, and the ensemble drama Steel Magnolias. But perhaps her most iconic is the 1980 comedy that marked her big-screen debut: 9 to 5.
RELATED: Dolly Parton Has Complicated Feelings about Modern Music: 'It's Completely Different Now'
Her sister played her most famous movie role
That movie stars Parton, Lily Tomlin, and Jane Fonda as three put-upon workers who join forces to get revenge on their boss (Dabney Coleman). Upon its release, the movie earned $103 million domestically, according to The-Numbers.com. And with the exception of Parton's voice role in 2011's Gnomeo and Juliet, 9 to 5 remains her biggest hit worldwide too. The film's success even led to a TV series starring Parton's sister.
Rachel Dennison — the youngest sister of Parton's 11 siblings — was cast on the show as Doralee Rhodes when it launched in 1982. 9 to 5 initially starred Rita Moreno and Valerie Curtin as Tomlin and Fonda's characters, respectively. But Dennison was the only lead cast member to stay with the show for all five seasons. In fact, the series — which ended its run in 1988 — was Dennison's only major acting role.
RELATED: Dolly Parton Once Explained Why She's Not Offended by 'Dumb Blonde Jokes'
'9 to 5' became a Broadway musical in 2019
The TV series wasn't the end of 9 to 5, however. The film was retooled in the 2010s as a stage musical featuring new songs by Parton. The show opened on Broadway in the spring of 2019 but closed just a few months later. In that Broadway version, Megan Hilty succeeded Parton and Dennison in the role of Doralee.
Certainly, the endurance of Parton's title song has kept 9 to 5 alive since 1980. Indeed, the track continues to be one of her most mainstream pop hits. Alas, fans hoping to see Parton, Tomlin, and Fonda reunite for a big-screen sequel might be out of luck. But there's a chance the actors could work again on another project.